Copyright by VG Bild - Germany

With the assistance of an Individual Support Grant from the Adolph & Esther Gottlieb Foundation Inc., New York,
Elke Daemmrich traveled to the Mediterranean Coast between Marseille and La Ciotat during the period April to September, 2014,
to do a series of new drawings on site in the open. She dedicated this particular series to Antoine de Saint Exupery.

Antoine de Saint Exupery disappeared over the Mediterranean on his last assigned reconnaissance mission in July 1944.
In September 1998, Jean-Claude Bianco, a fisherman, found east of Riou Island, south of Marseille, a silver identity bracelet
bearing the names of Saint-Exupéry and of his wife Consuelo and his American publisher, Reynal & Hitchcock, hooked to a piece
of fabric, presumably from his flight suit. In May 2000, Luc Vanrell, a diver, found the partial remains of a Lockheed P-38 Lightning
spread over thousands of square metres of the seabed off the coast of Marseille, near to where the bracelet was previously found.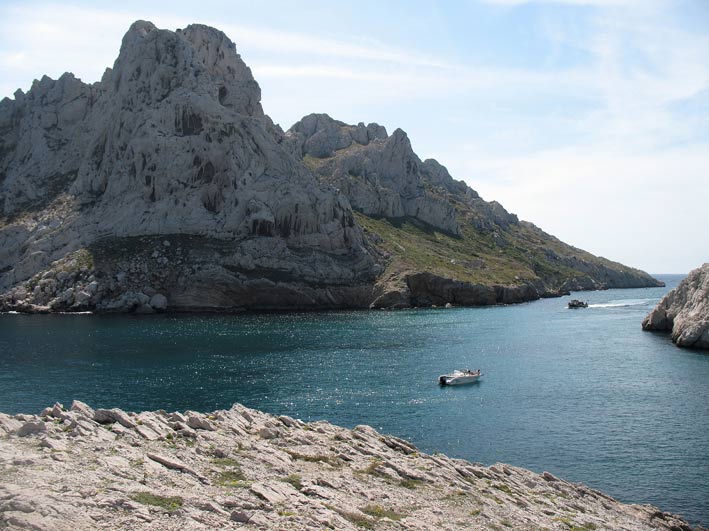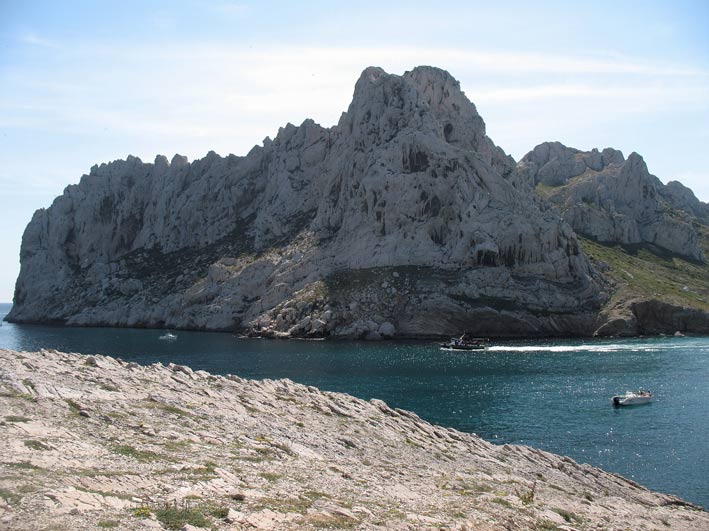 Maire Island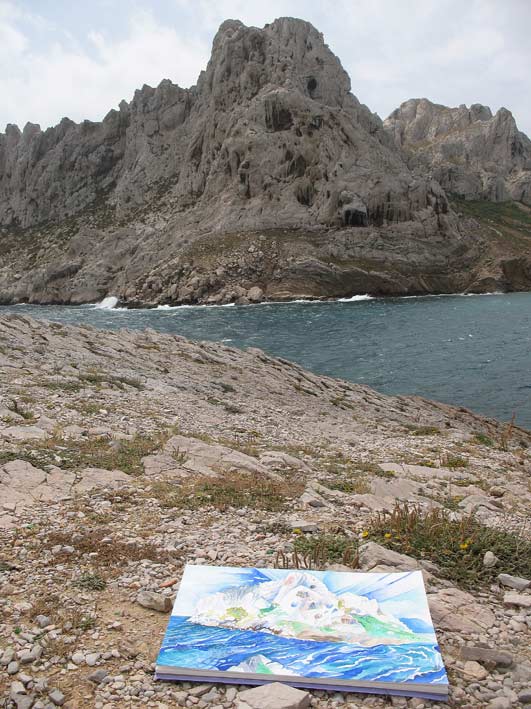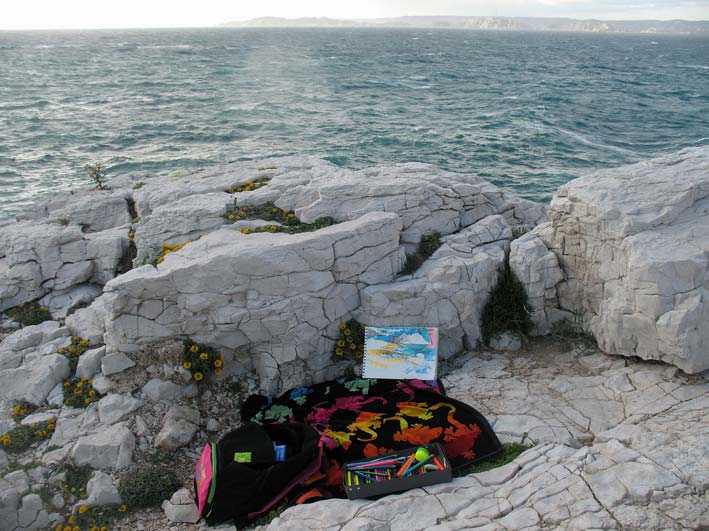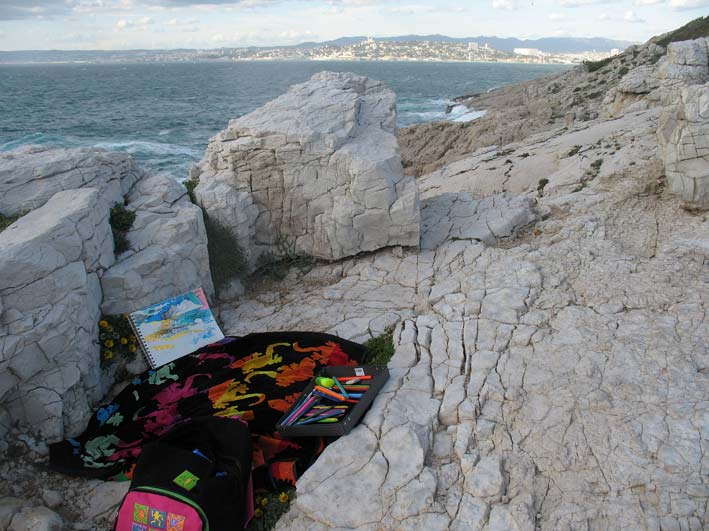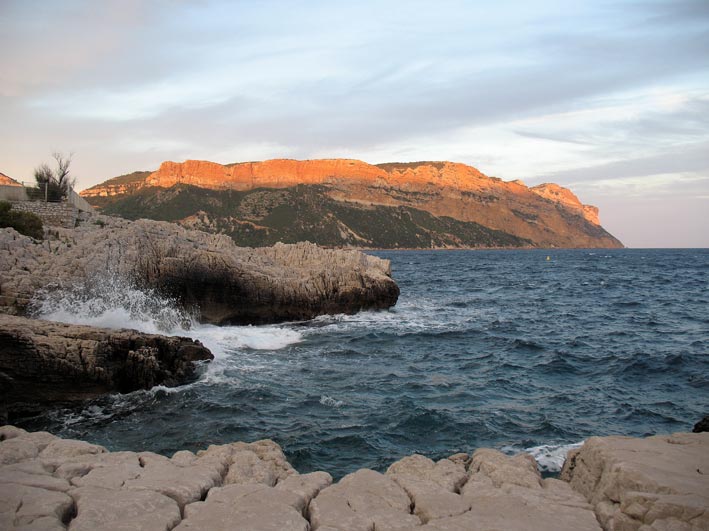 Soubeyranes - Cap Canaille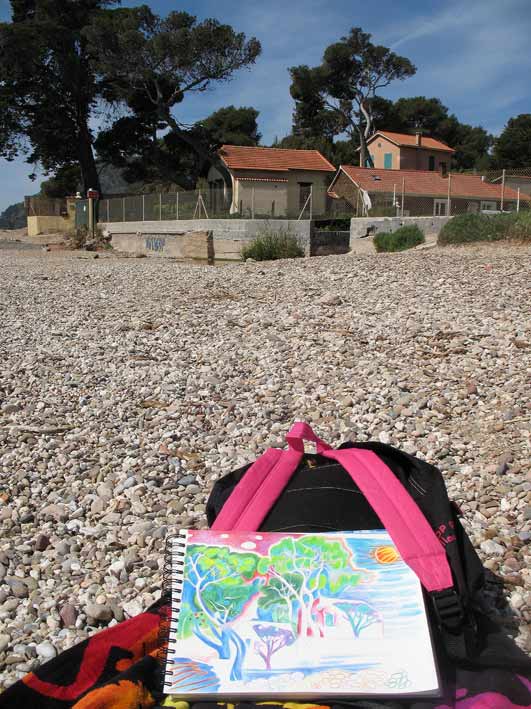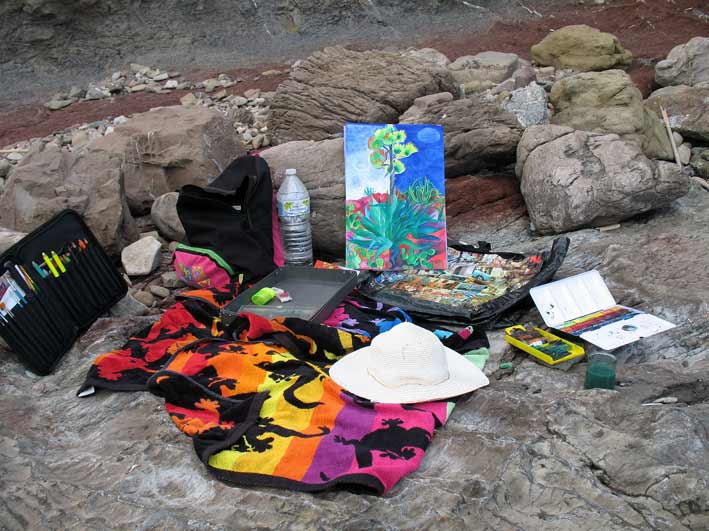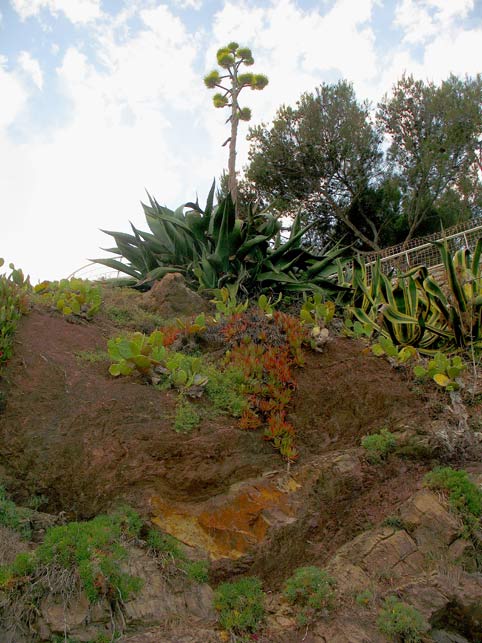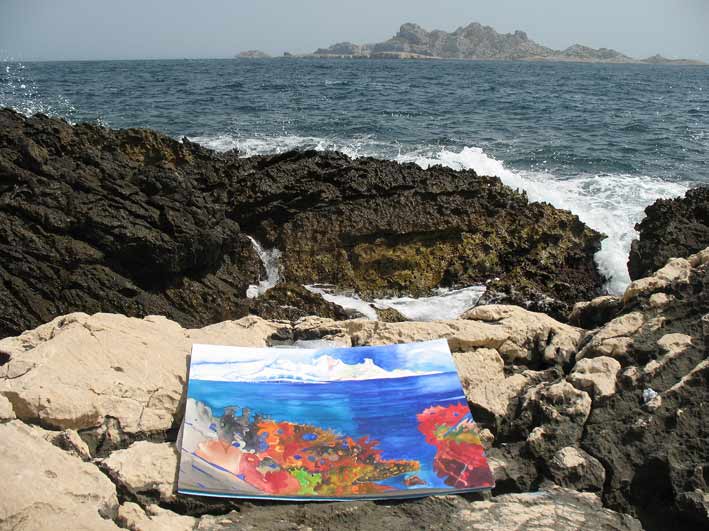 Riou Island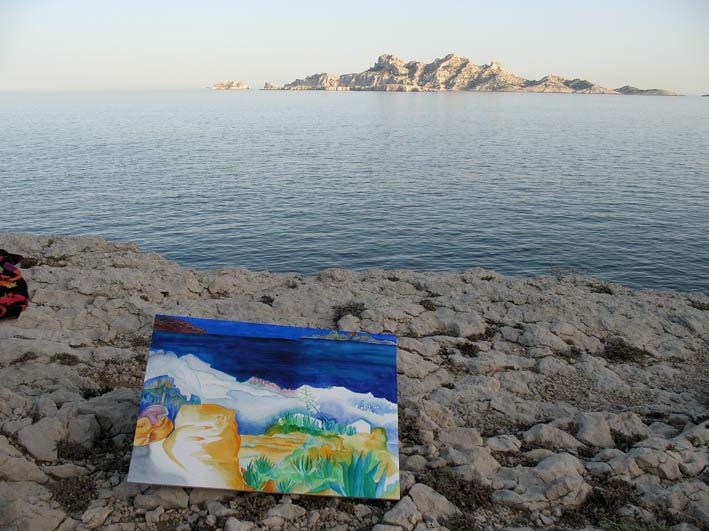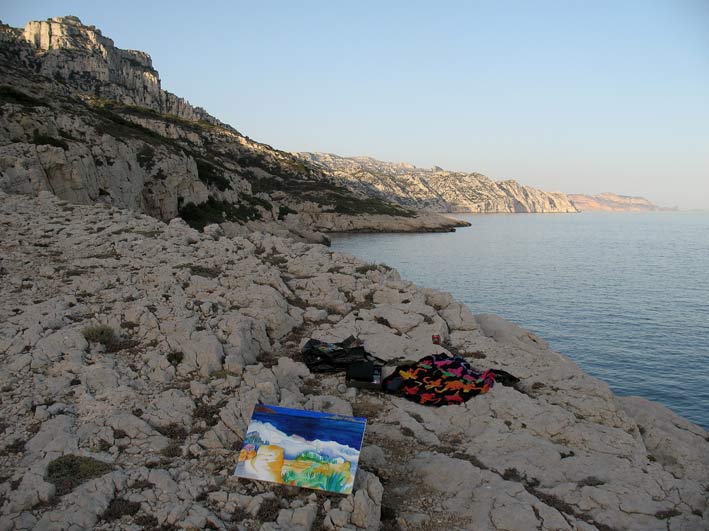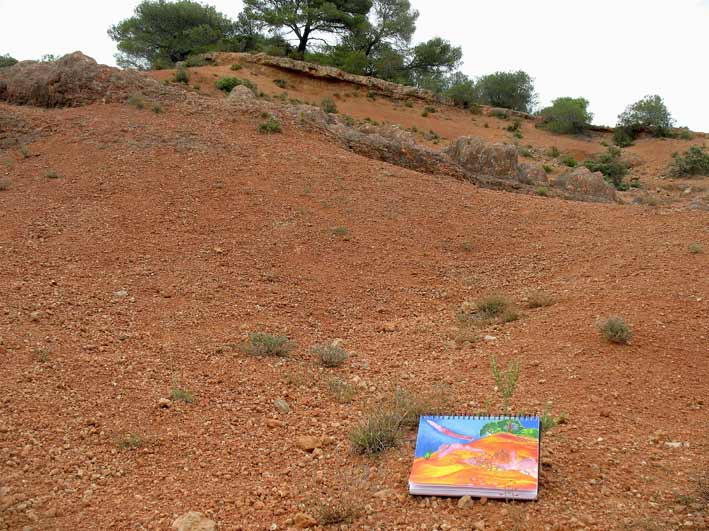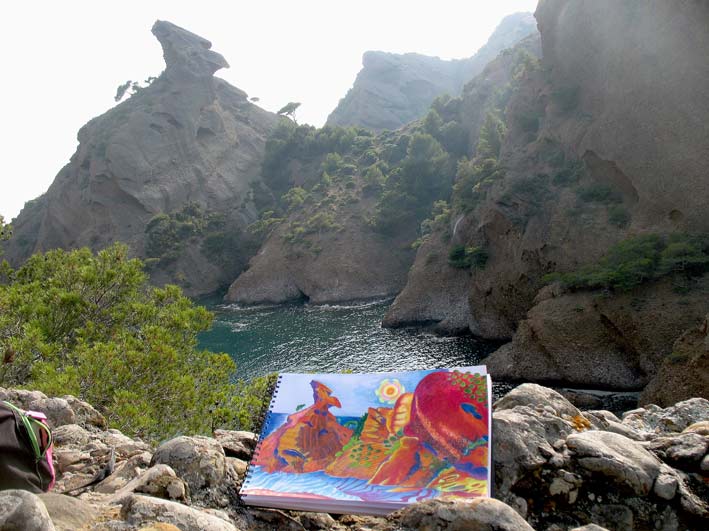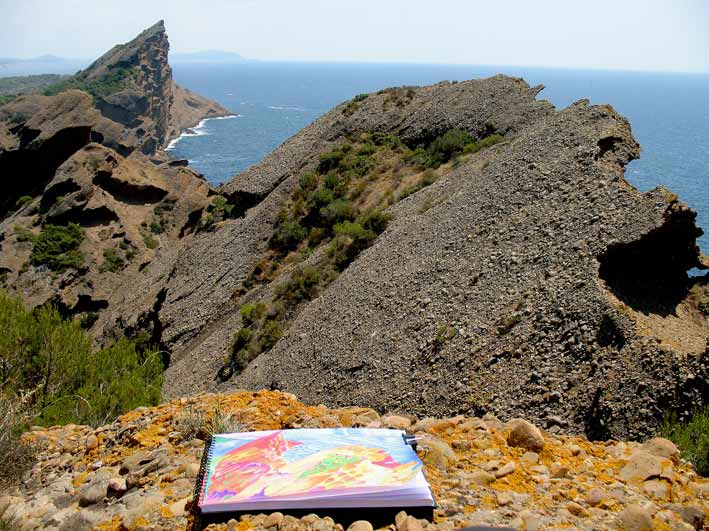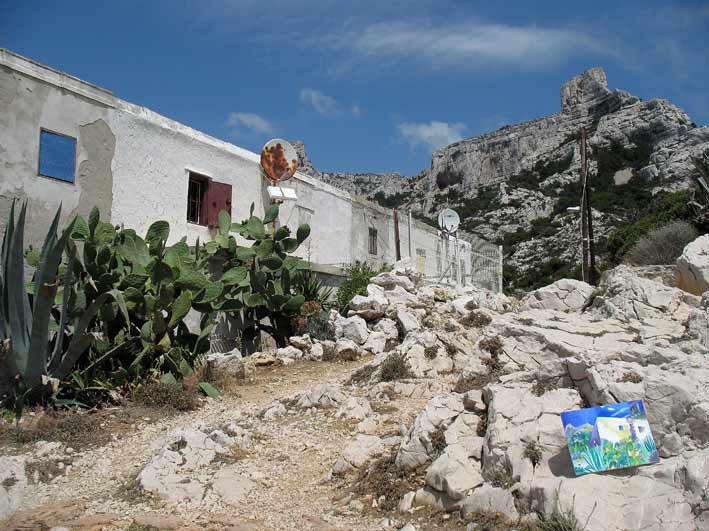 Callelongue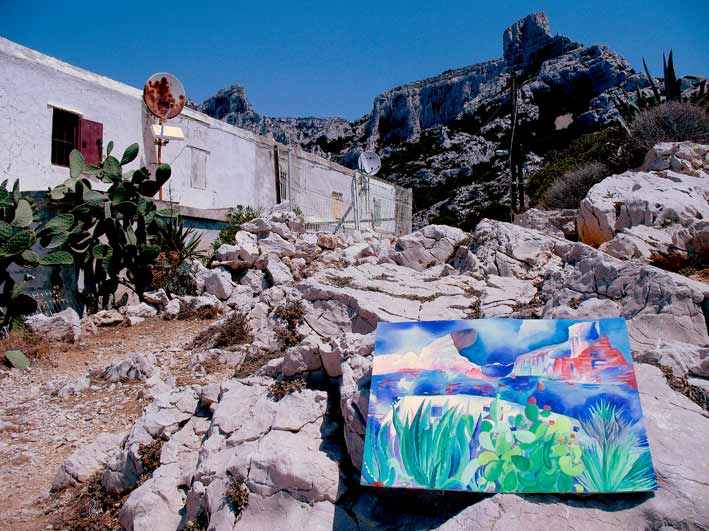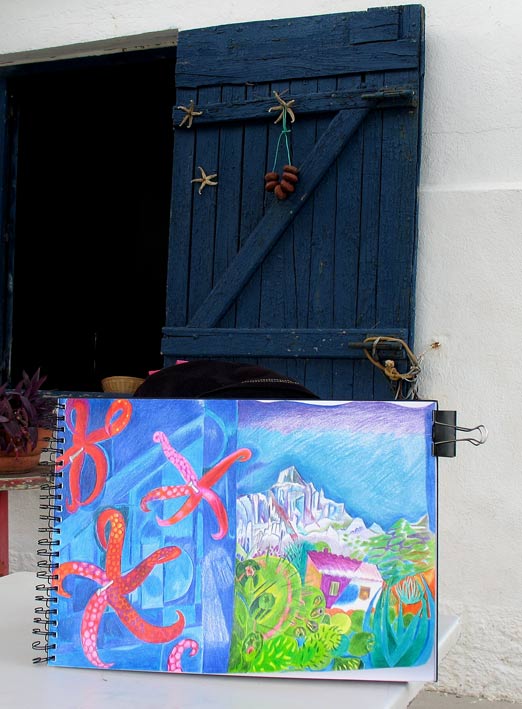 Murder in Marseilleveyre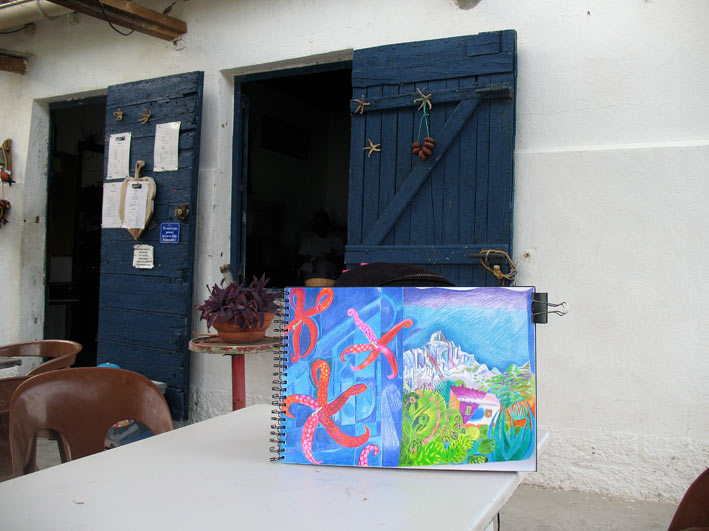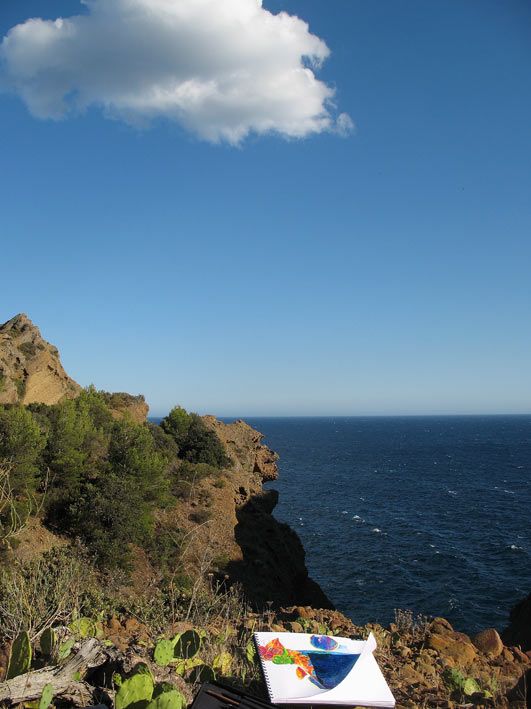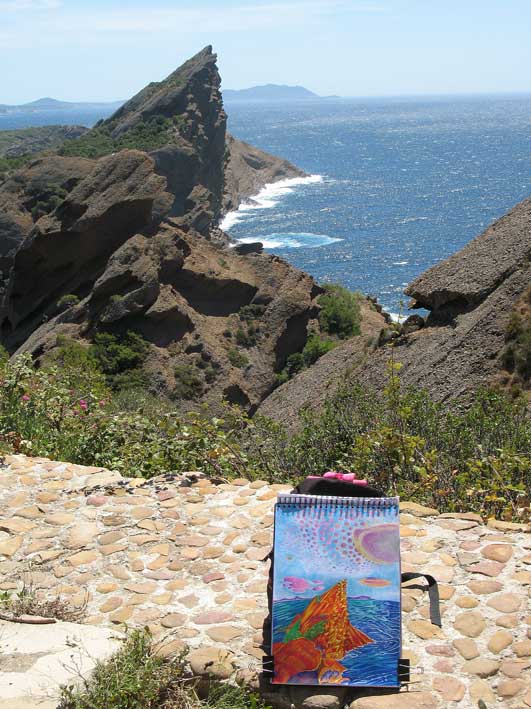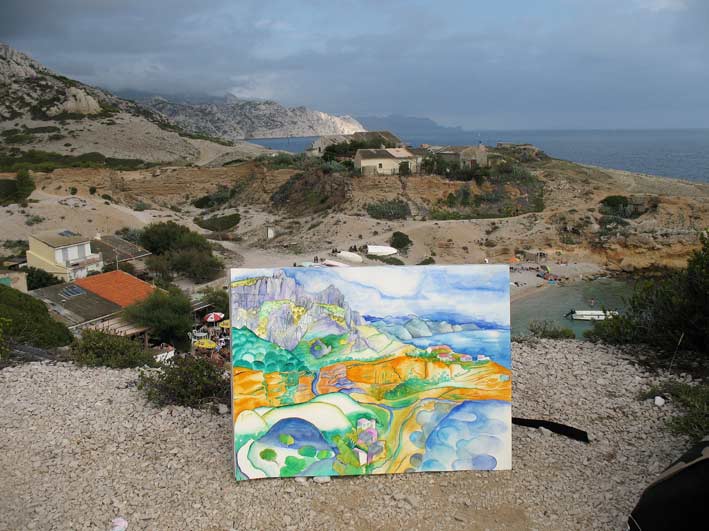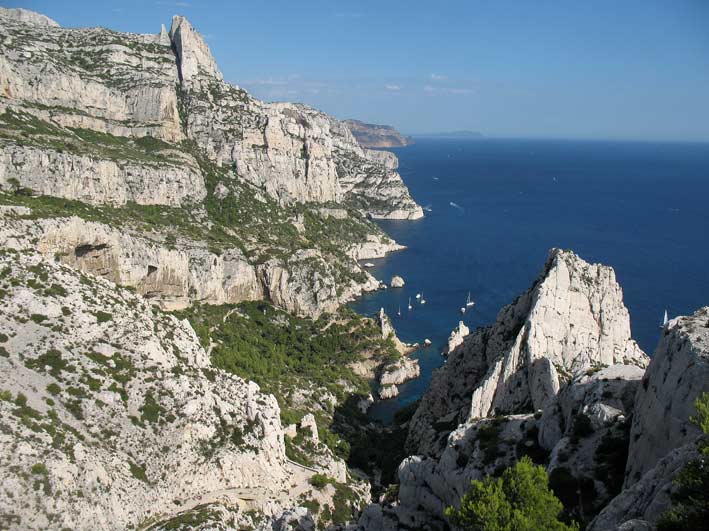 Sugiton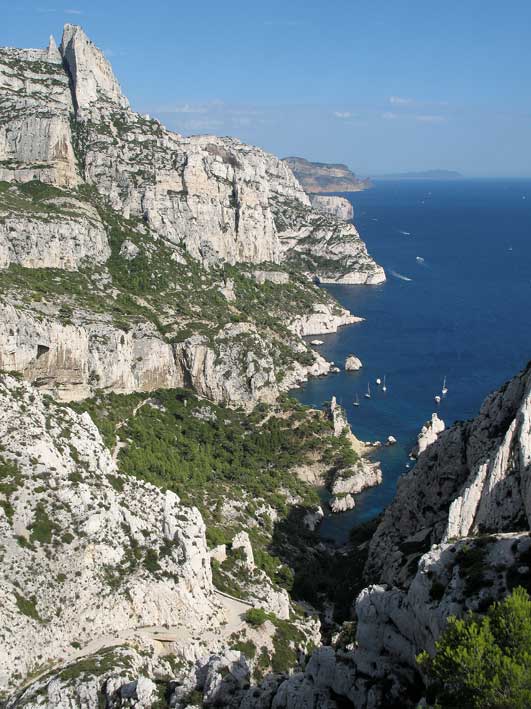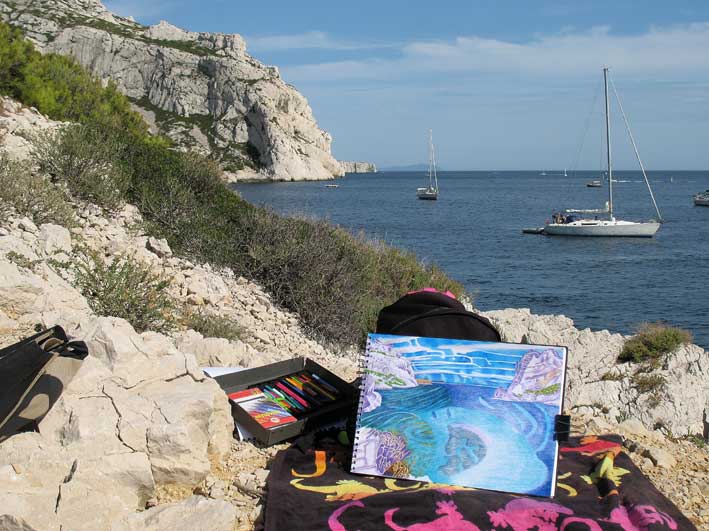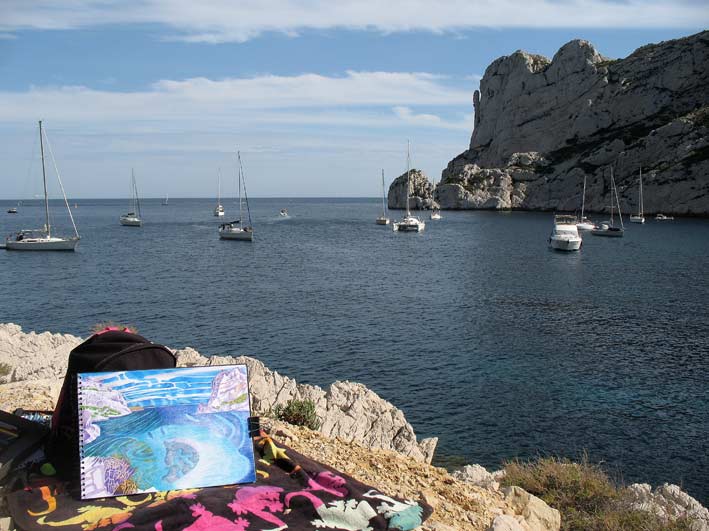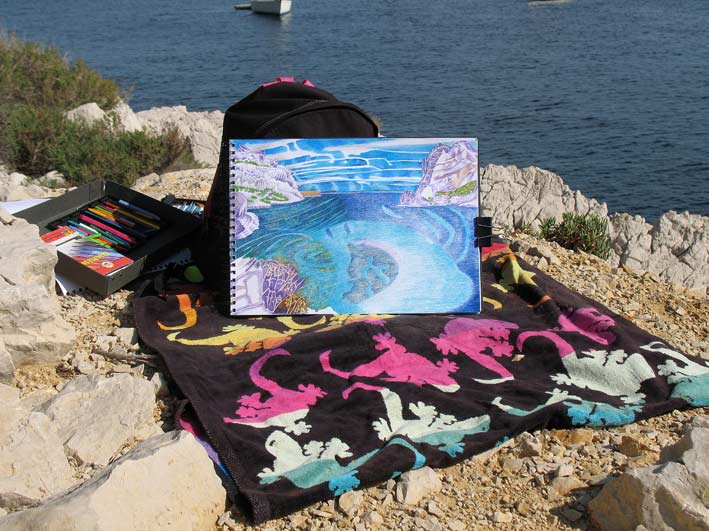 Sormiou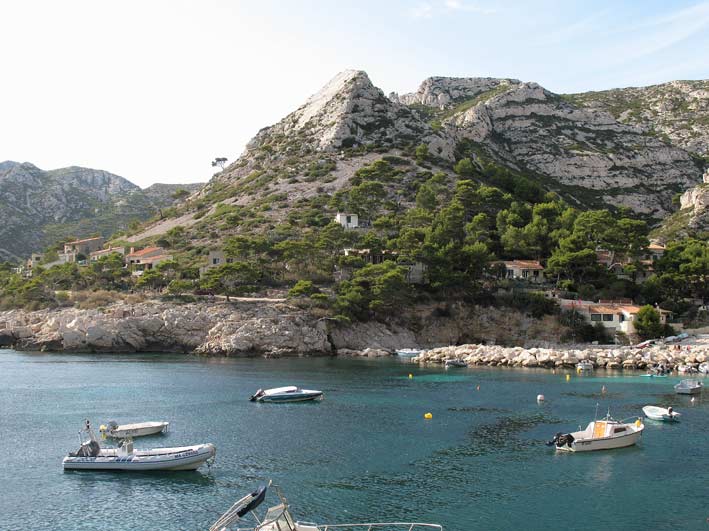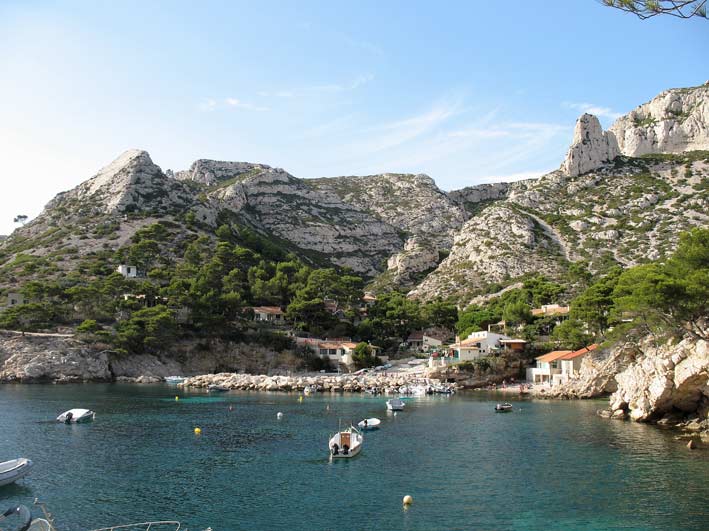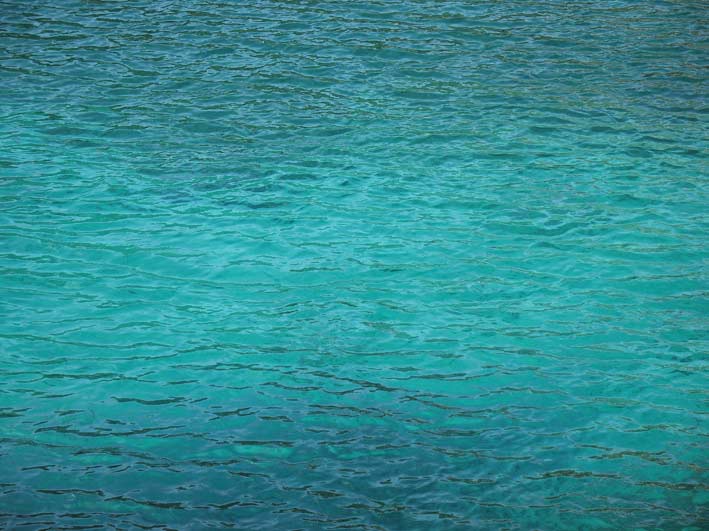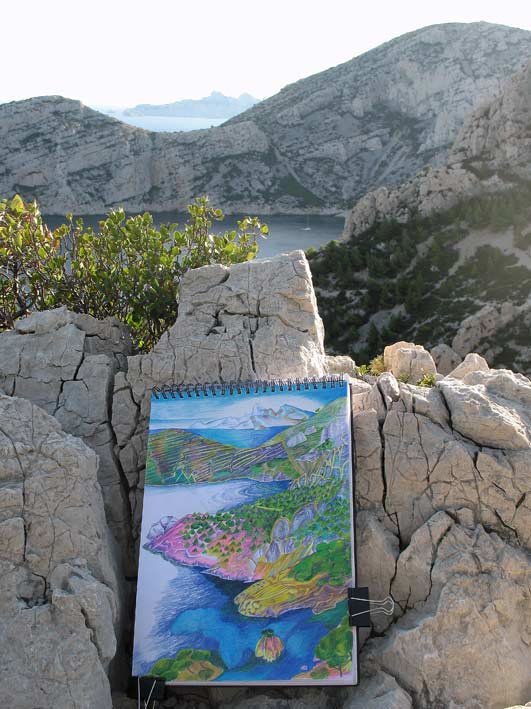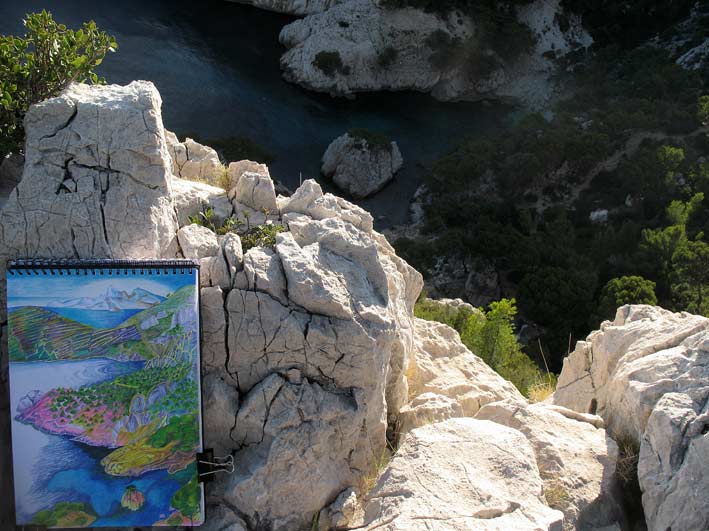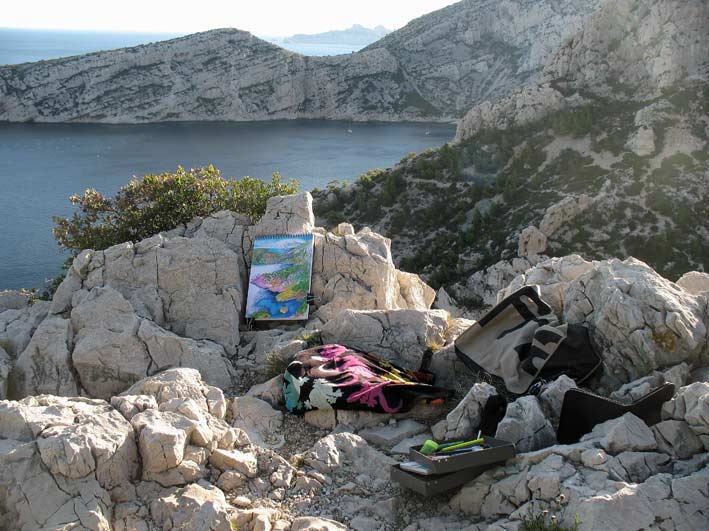 Sugiton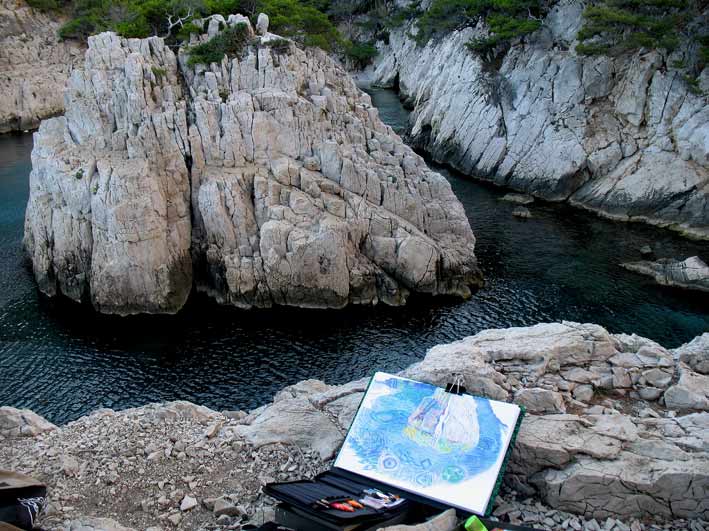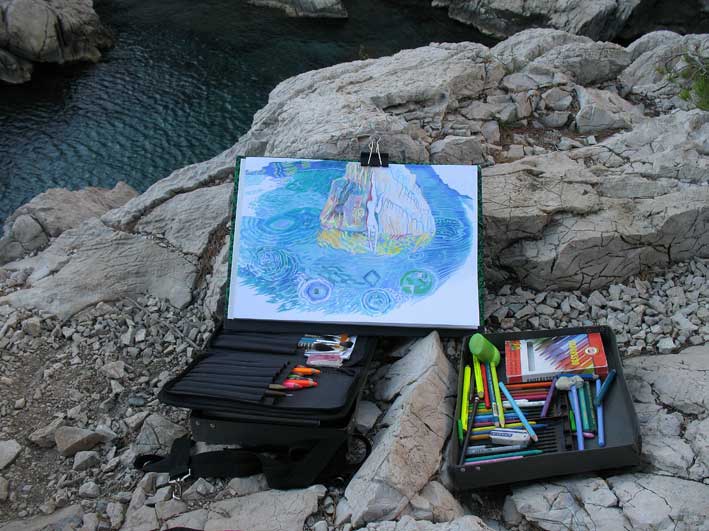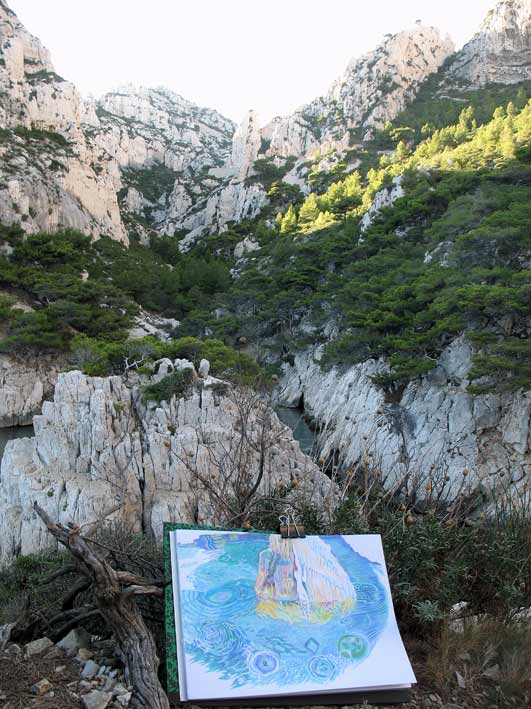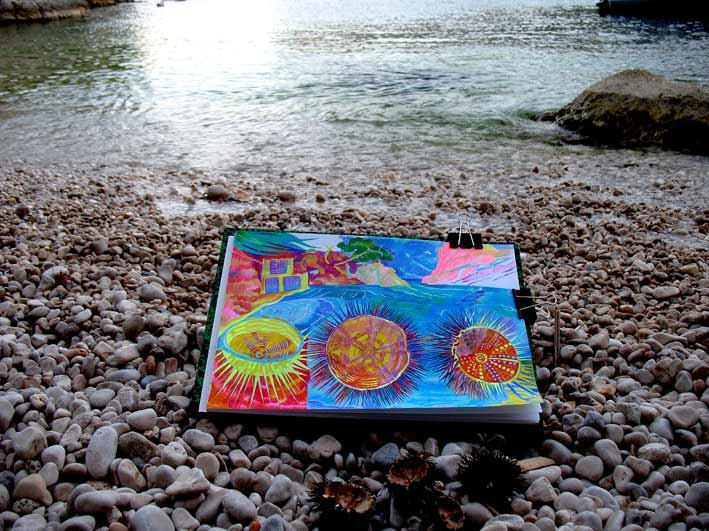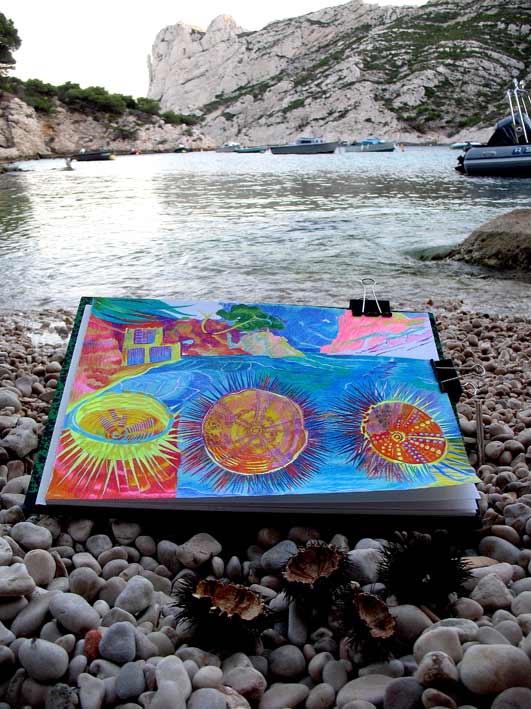 Murder in Sormiou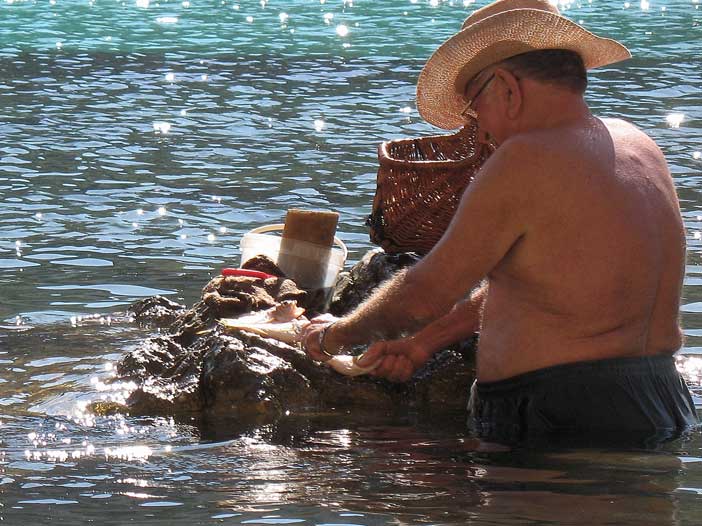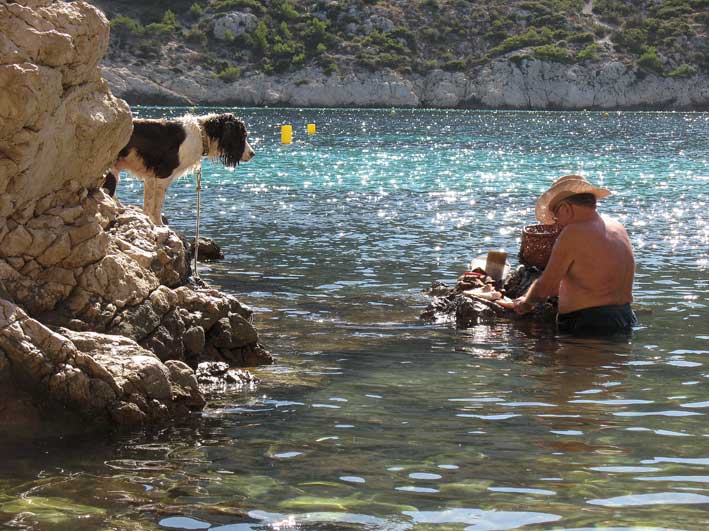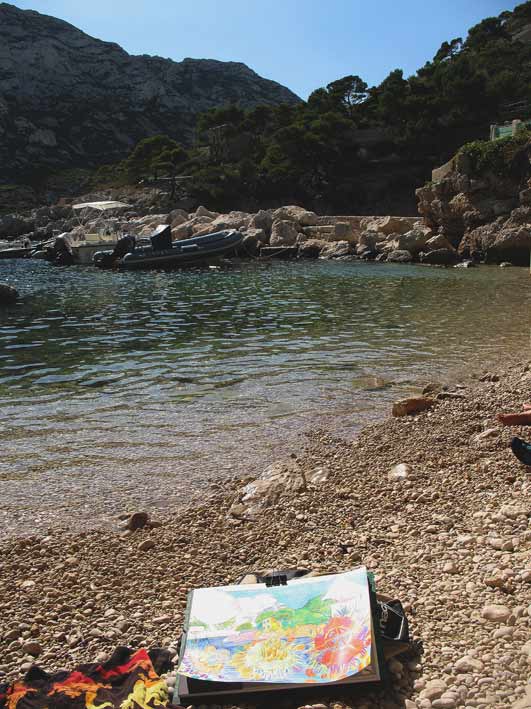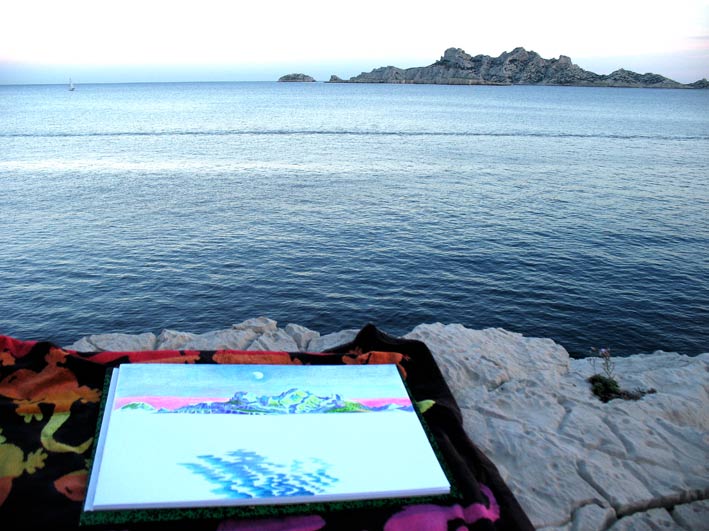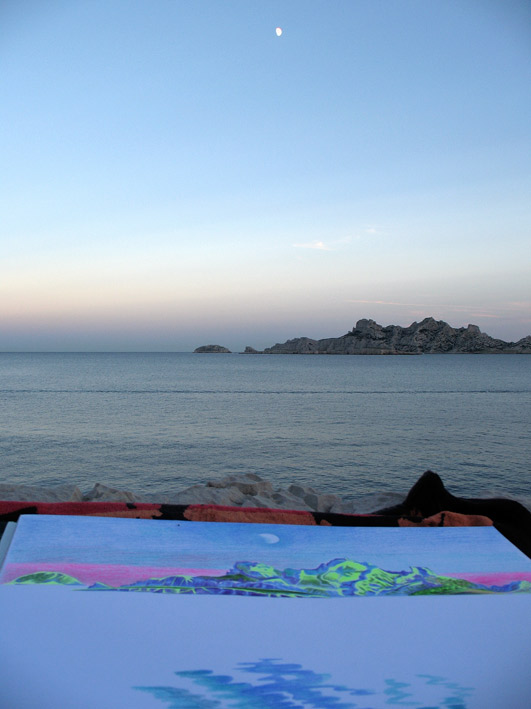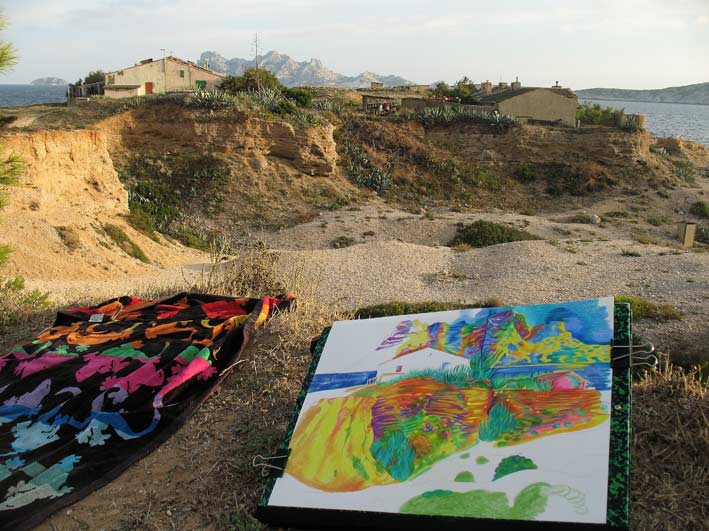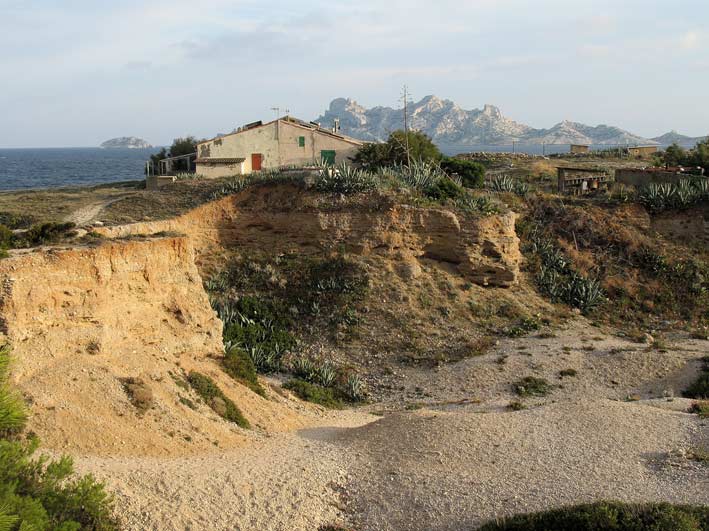 Marseilleveyre and Riou Island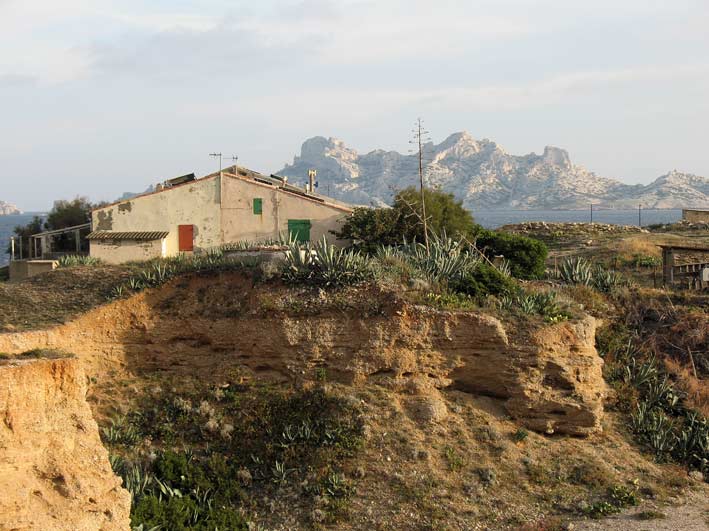 Figuerolles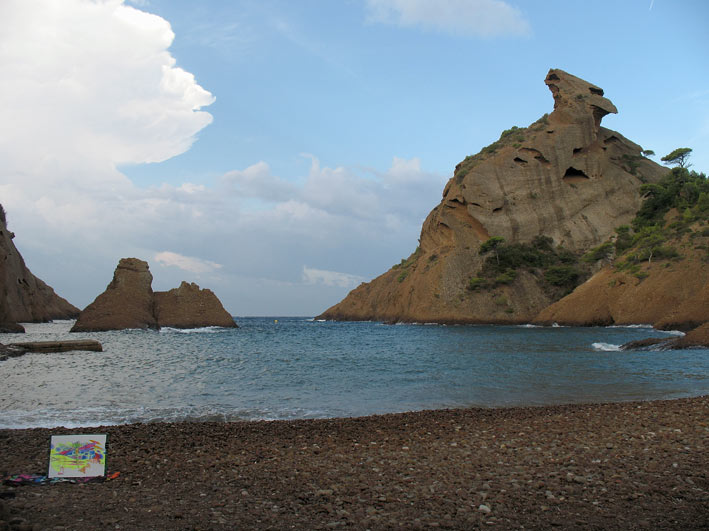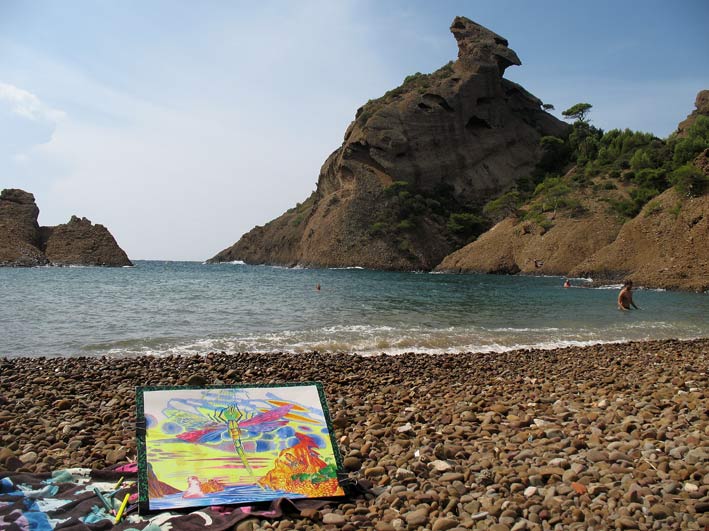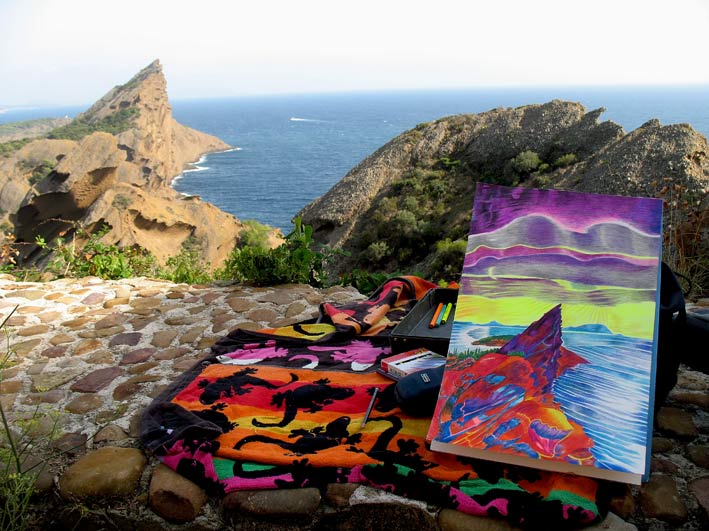 Bec d'aigle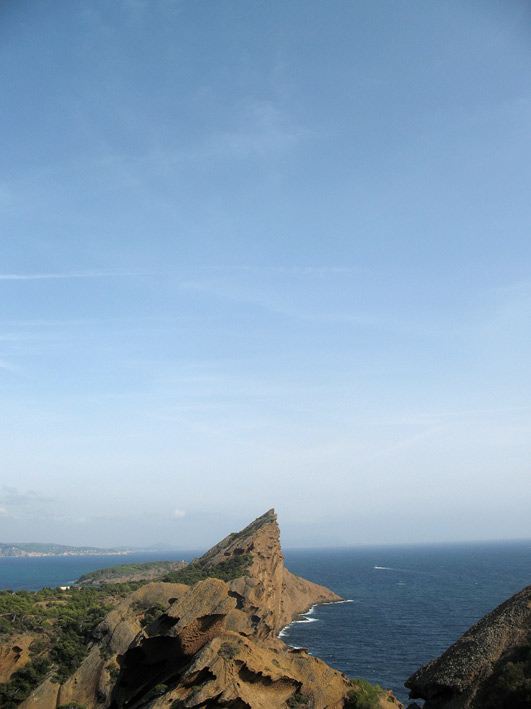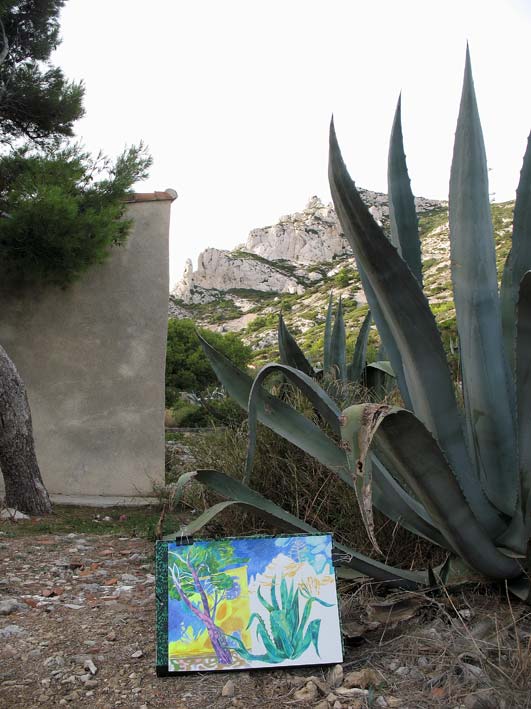 Sormiou