Dibujos ELKE DAEMMRICH
sobre papel


Queda rigorosamente prohibida, sin autorisacion escrita del titular del copyright, sobre sanciones establicidas por la lei,
la reproduccion parcial o totol de esta obra por cualquier procedimiento, incluido la reproduccion y el tratamiento informatico,
asi como su utilisacion privada, publica o comercial.




Dibujos 2019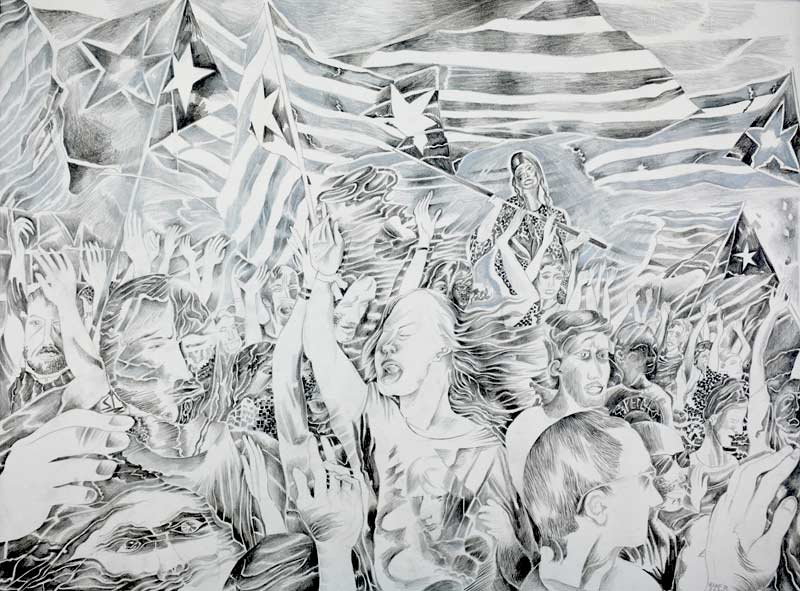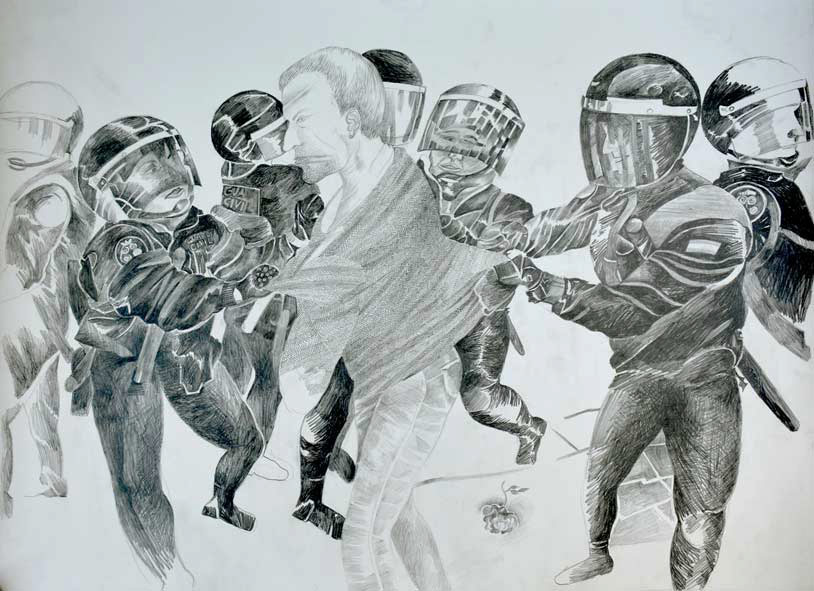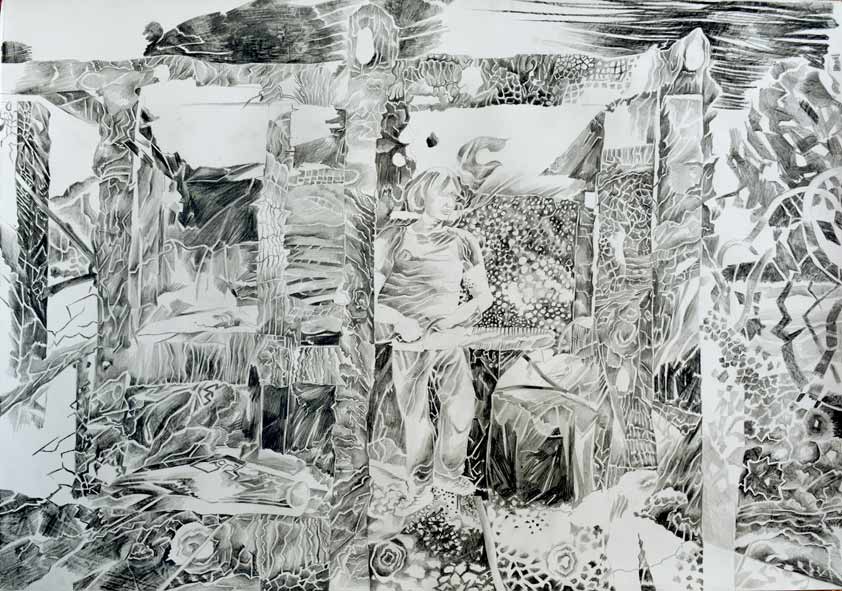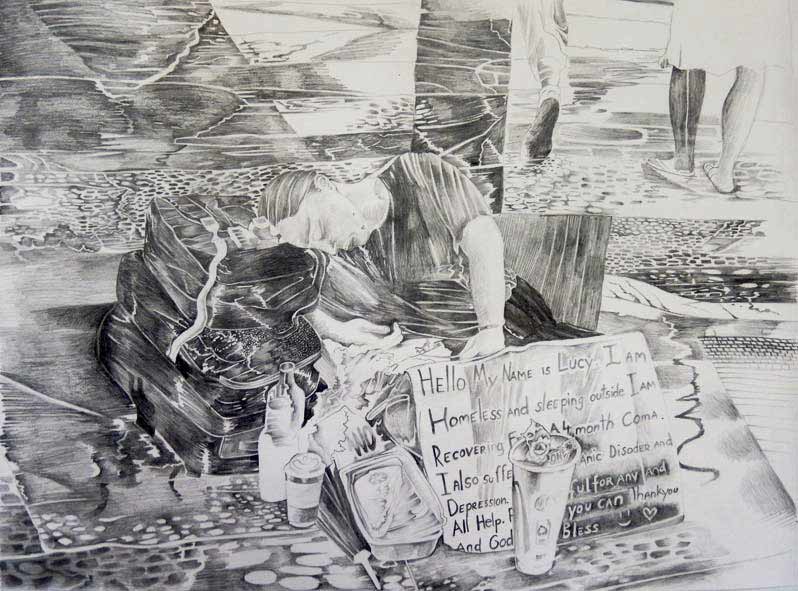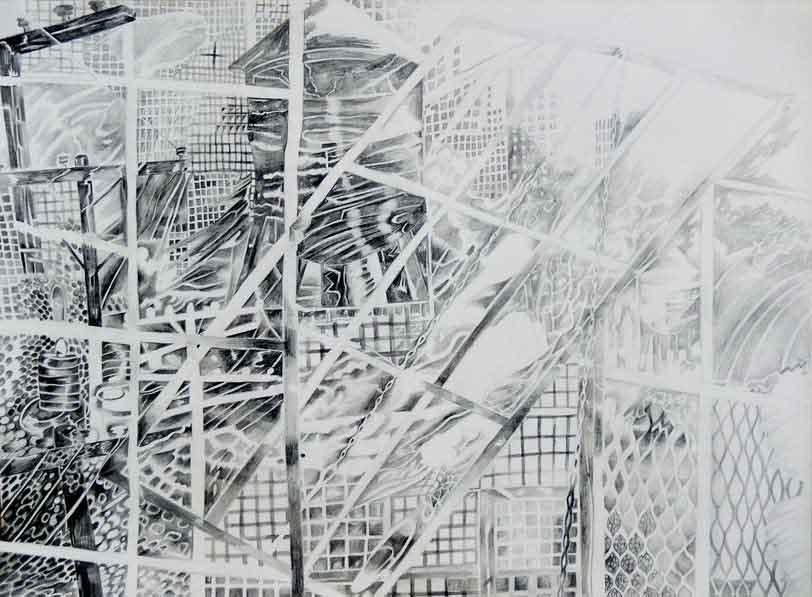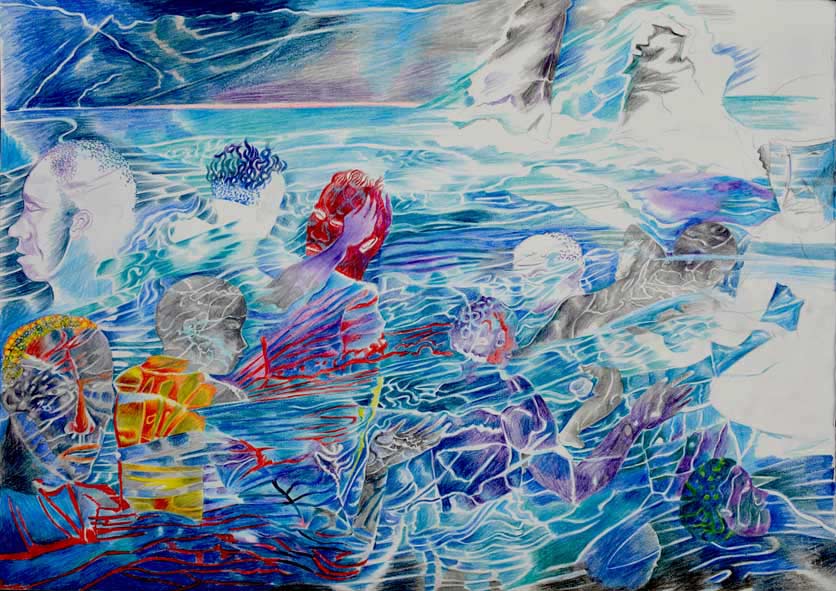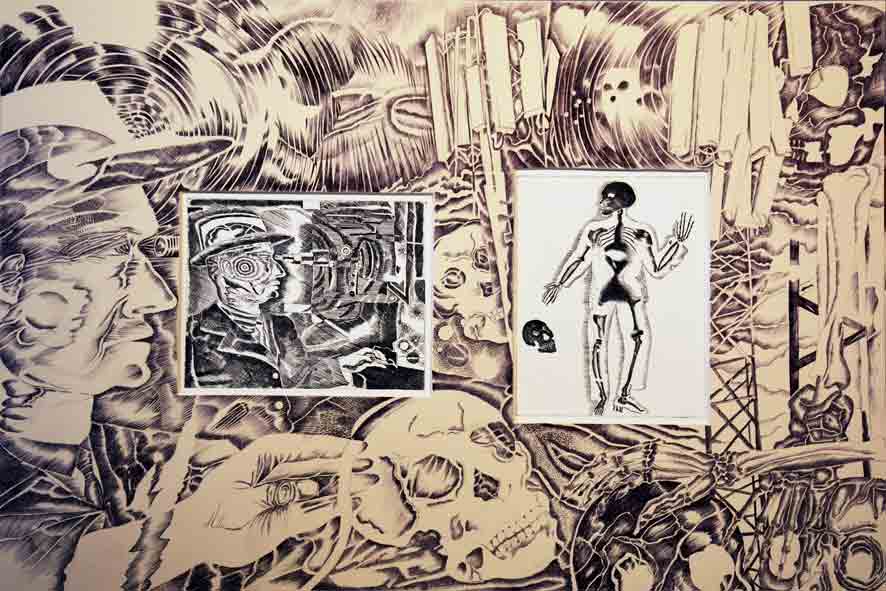 Rotenfels 2018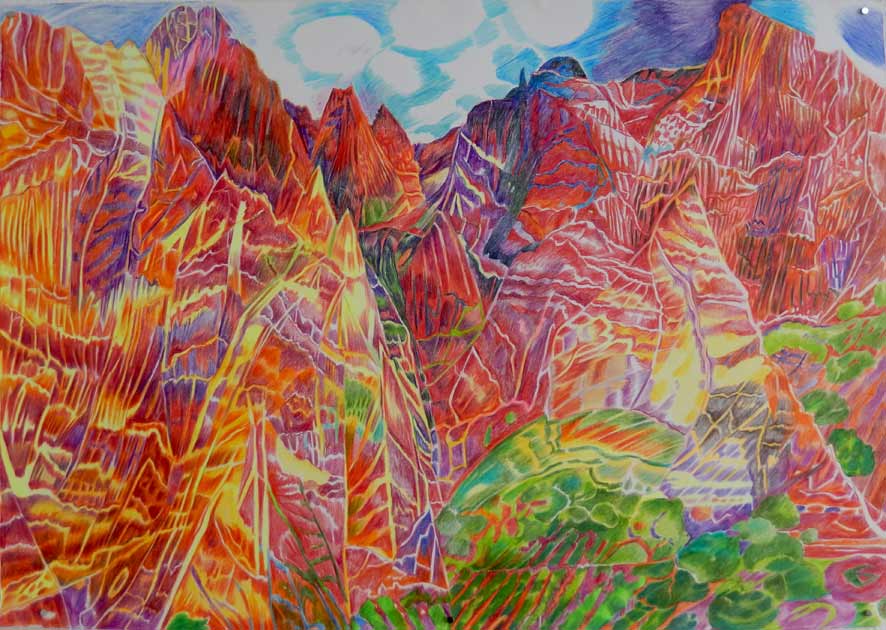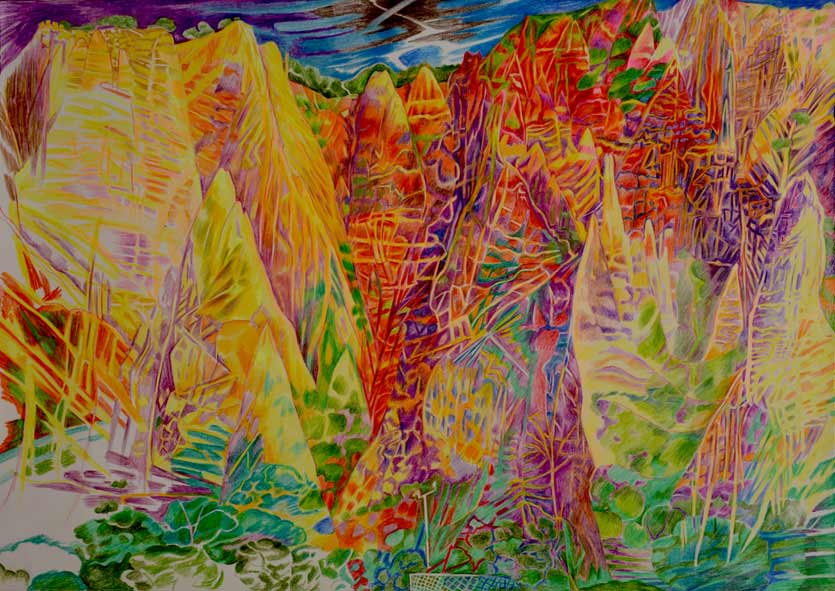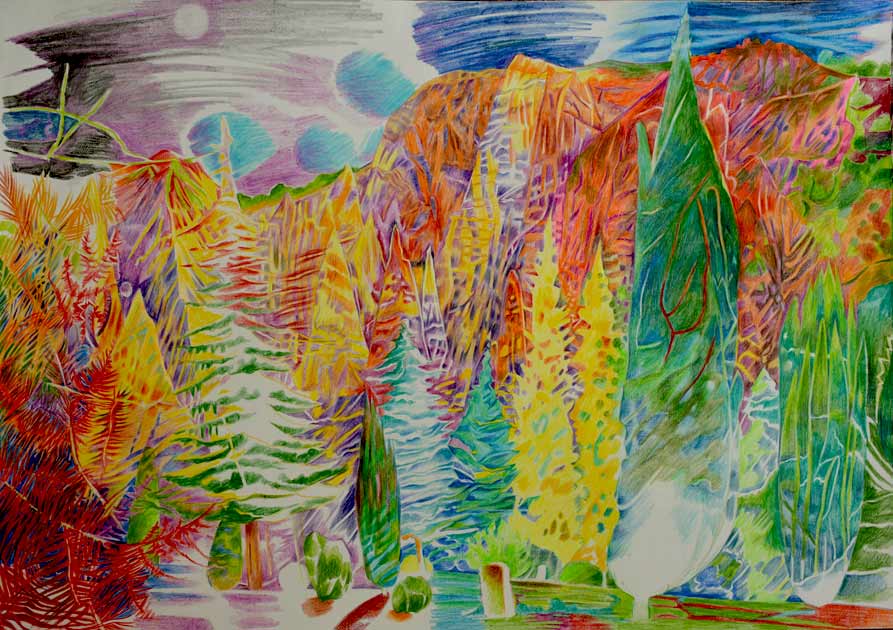 Dibujos 2018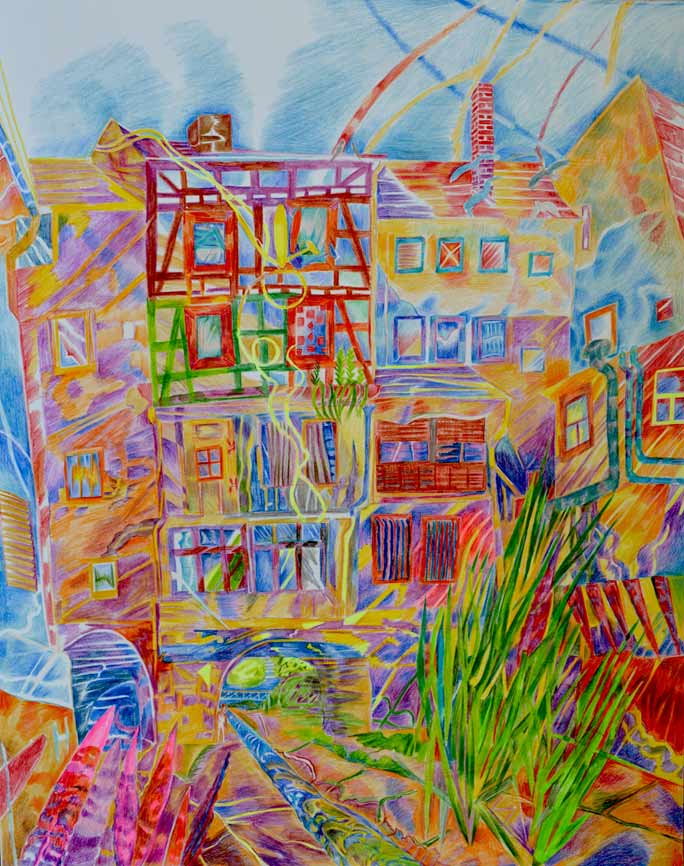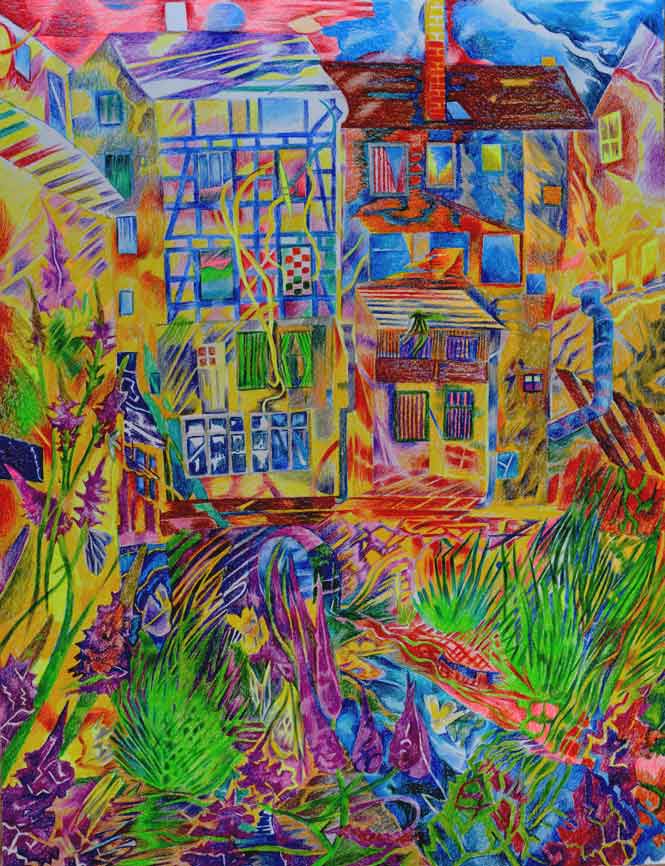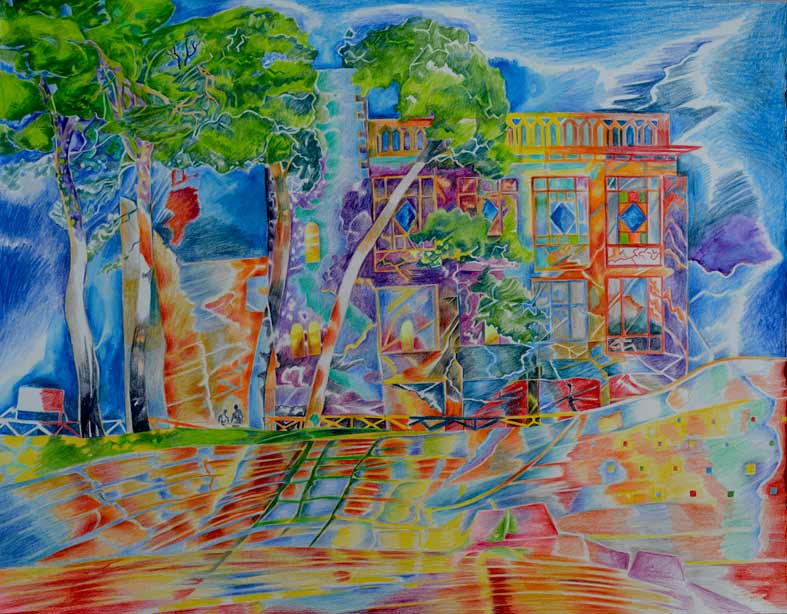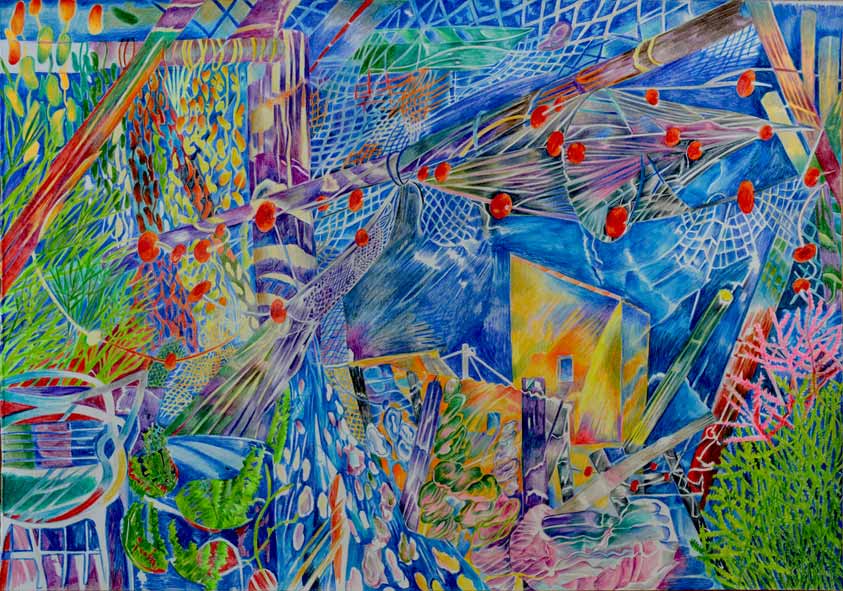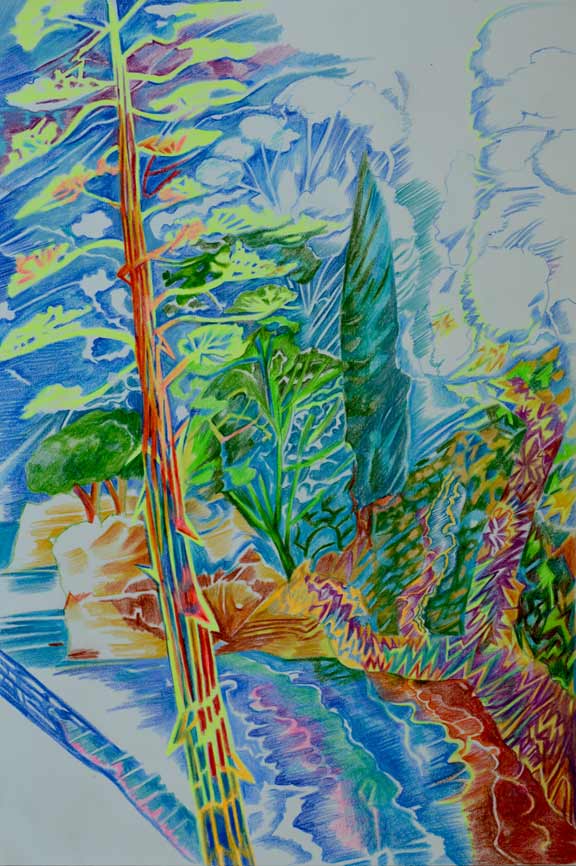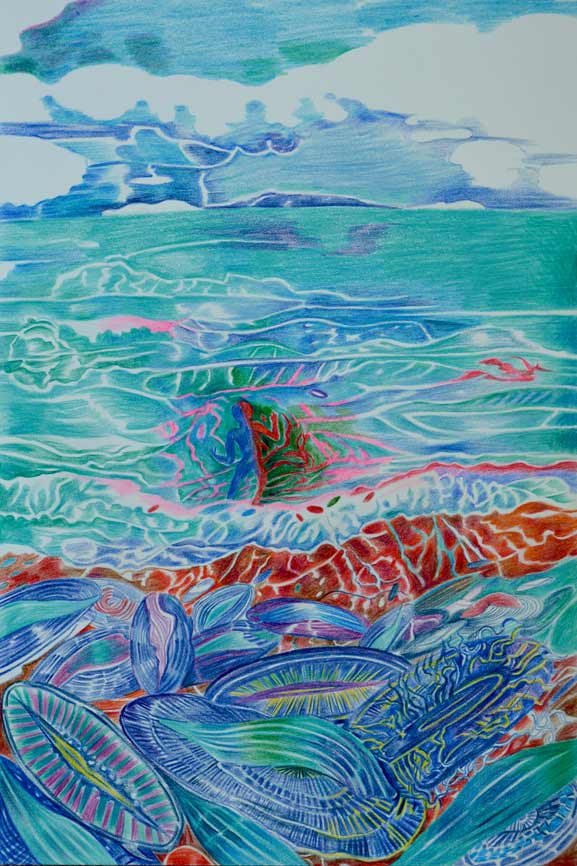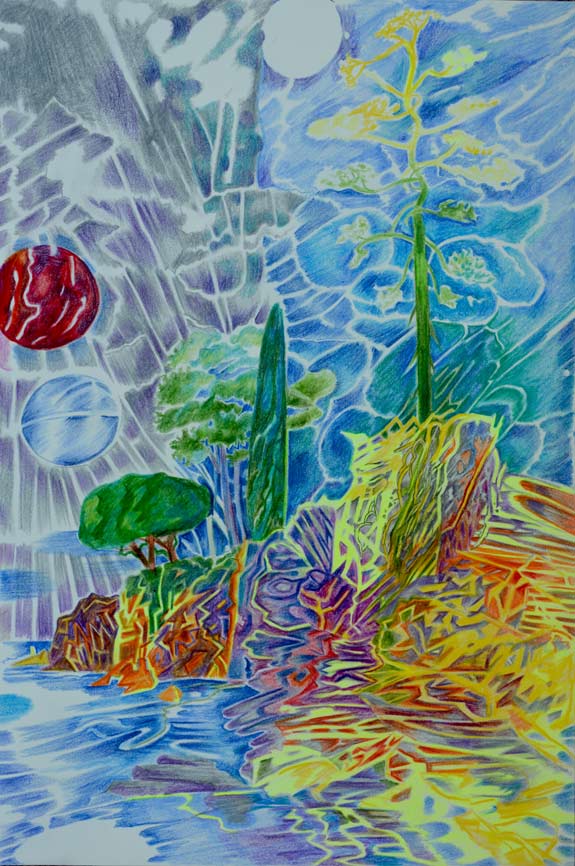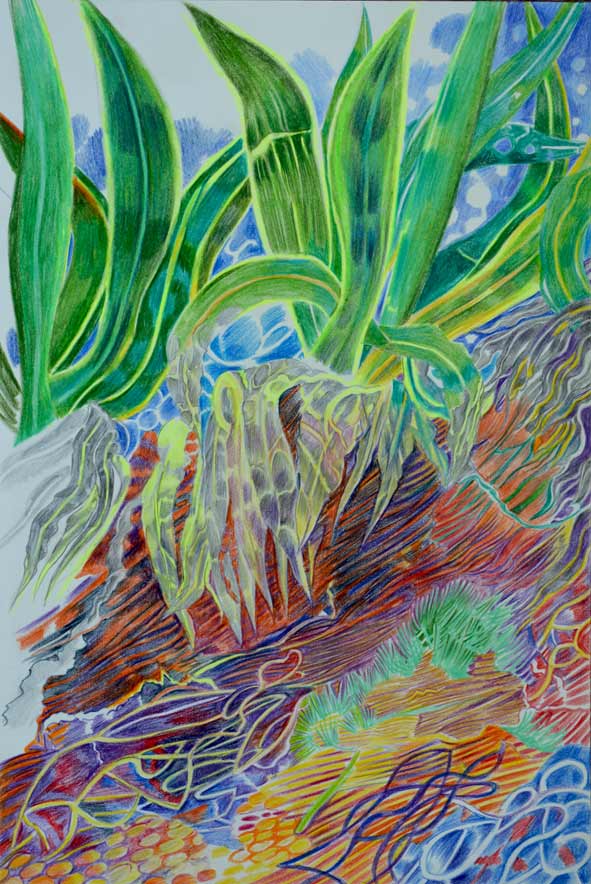 "Syria war" Premio "PRIX de la commission nationale monégasque pour l'UNESCO" Principauté de Monaco, 2017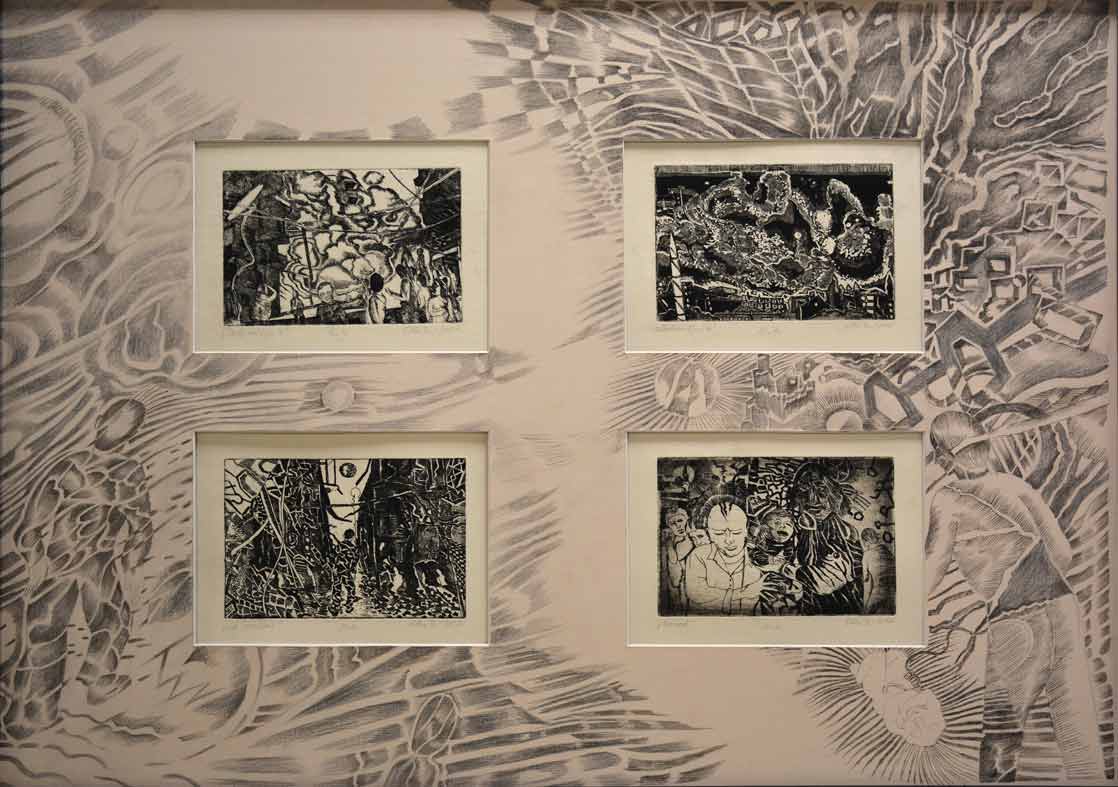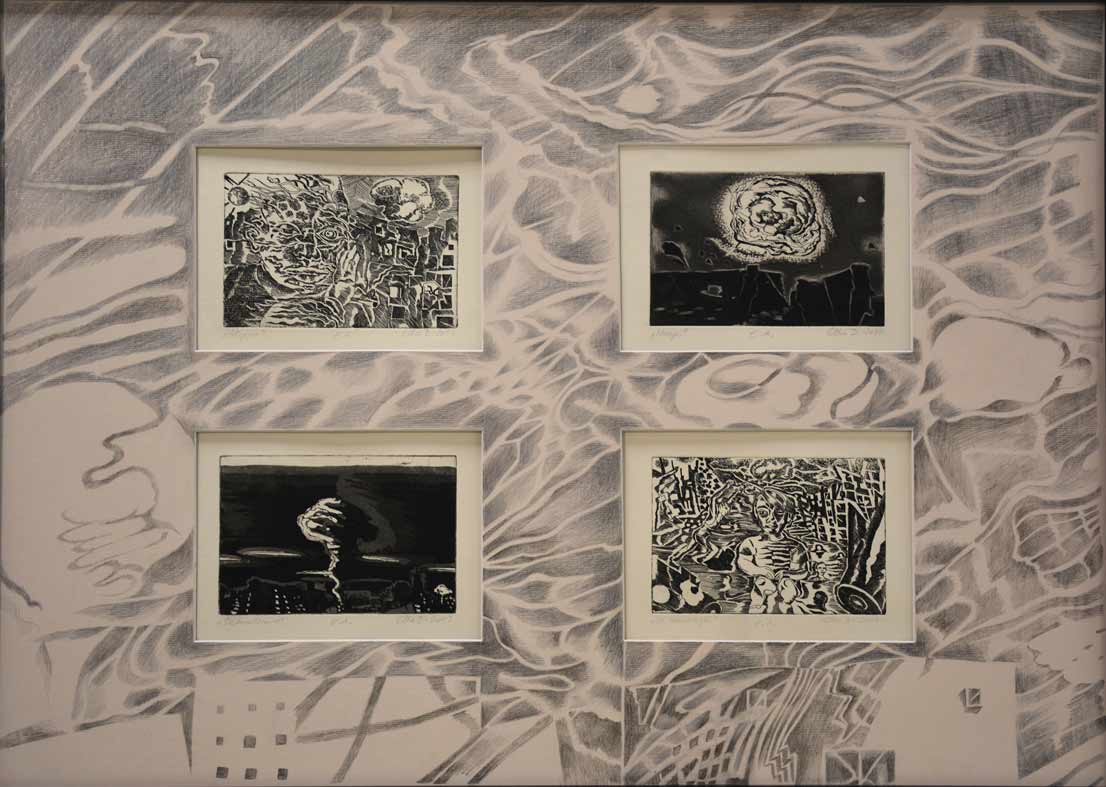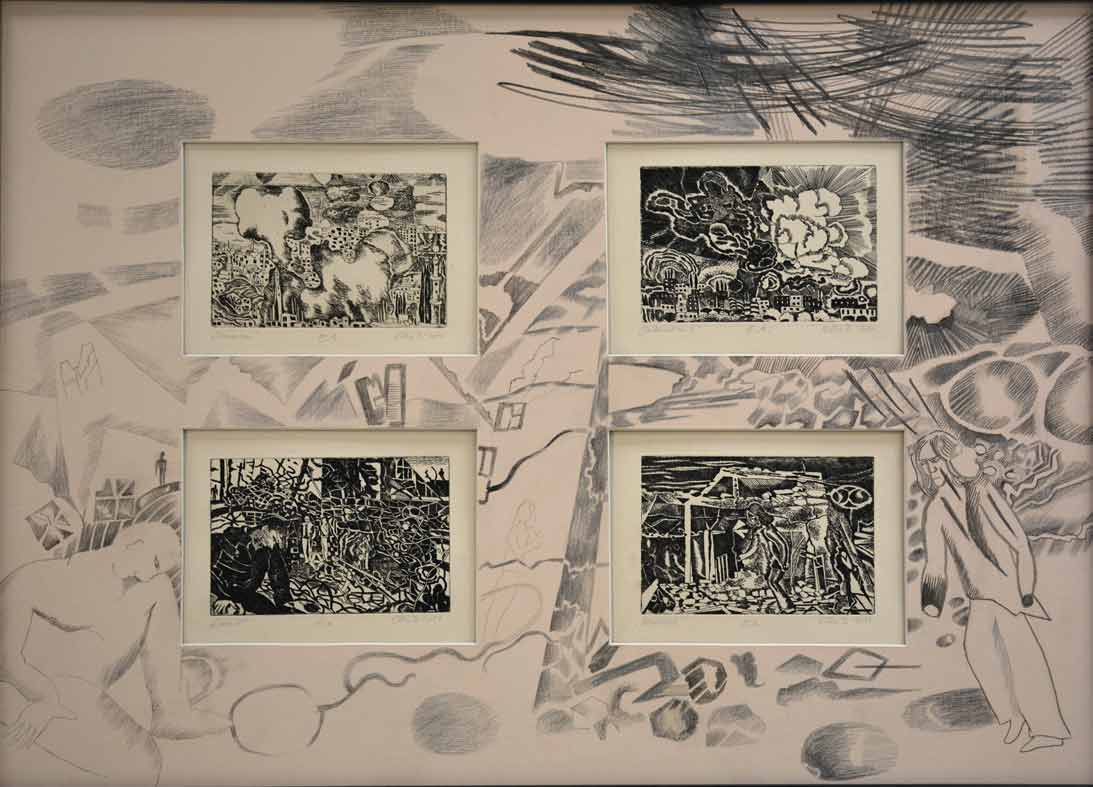 Dibujos 2017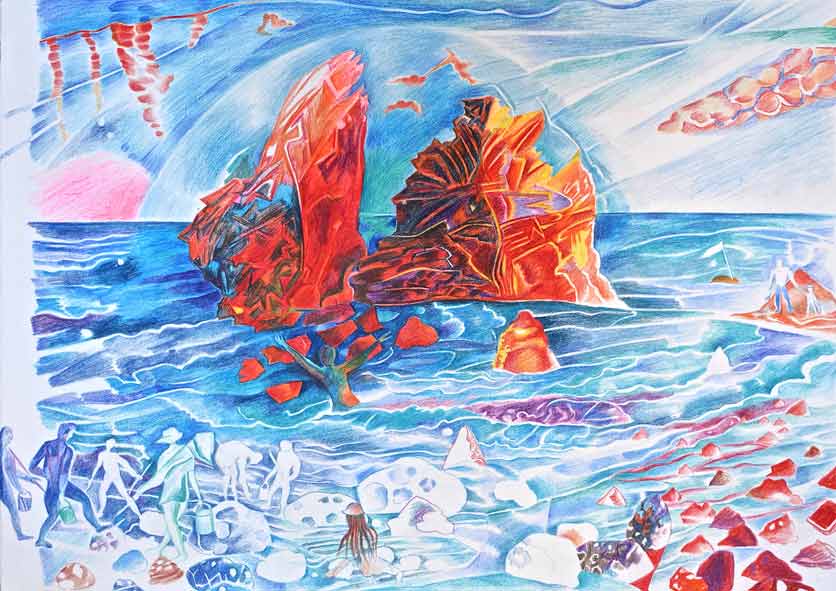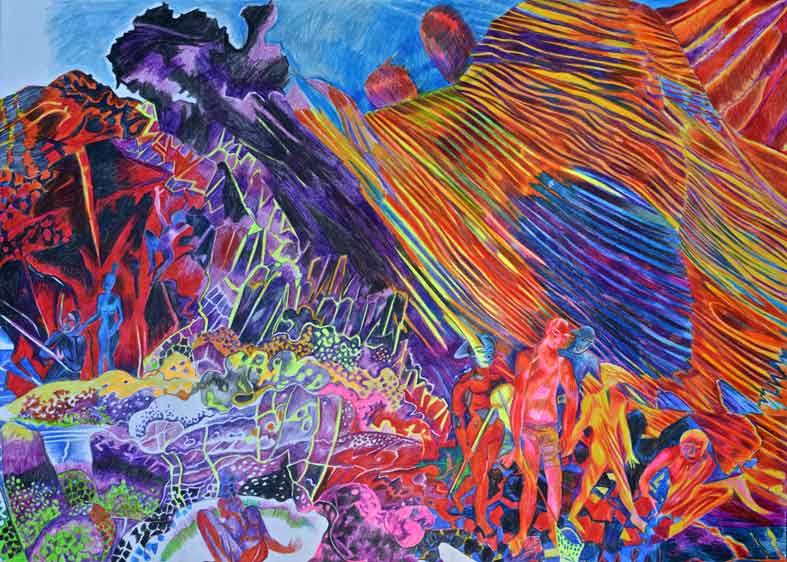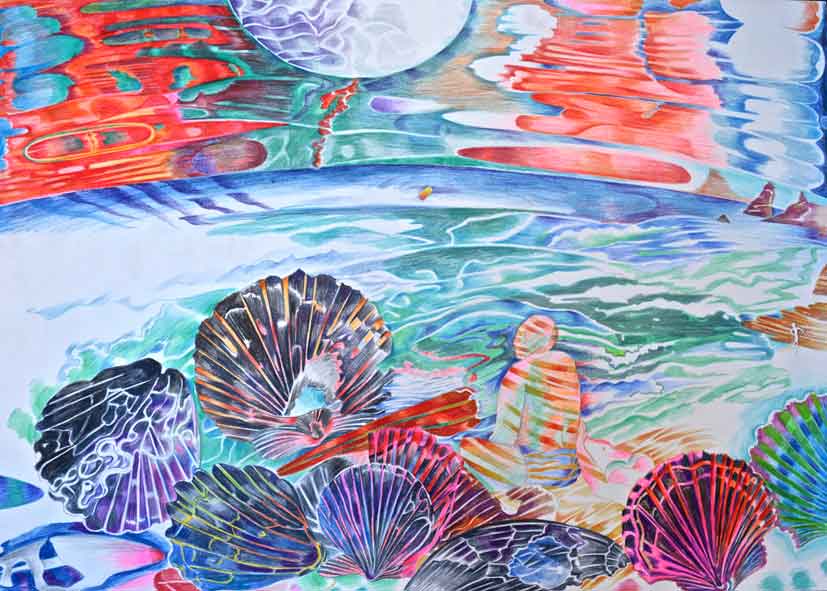 Virginia works on paper 2015

Elke Daemmrich ganò el premio "Prix Résidence Moulin à Nef" del Virgina Center for the Creative Arts, Amherst, VA, Estados Unidos en 2015,
una residencia completamente patrocinado que se otorga una vez al ano a un artista del suroeste de Francia.
Durante esta residencia en julio y agosto 2015 ella creò una nueva serie de dibujos.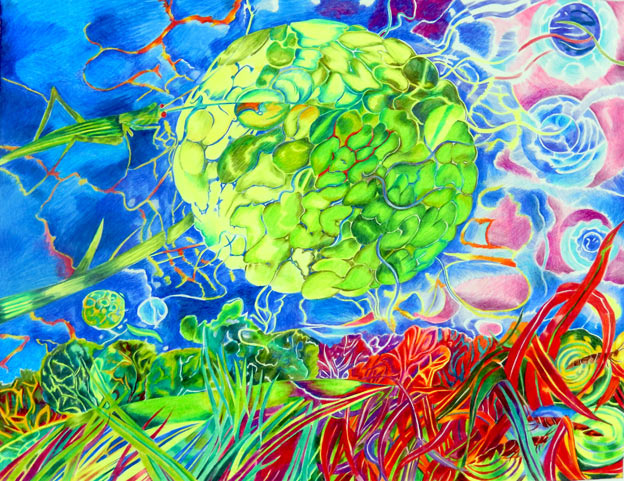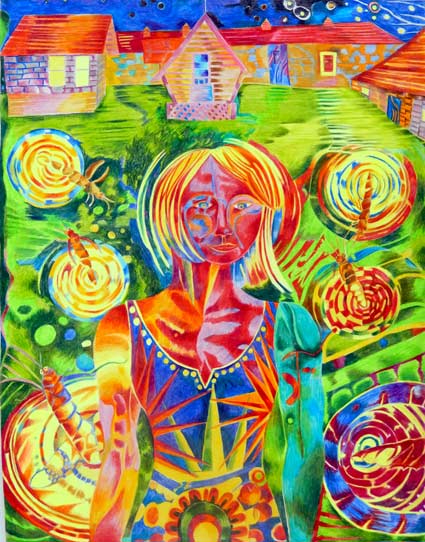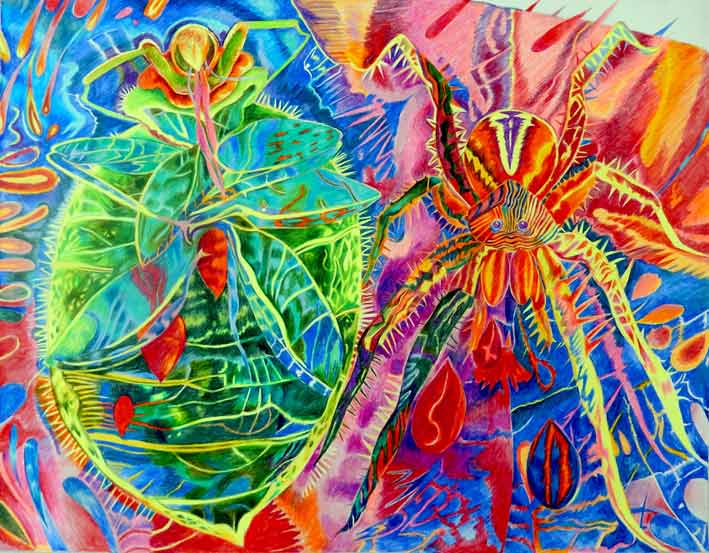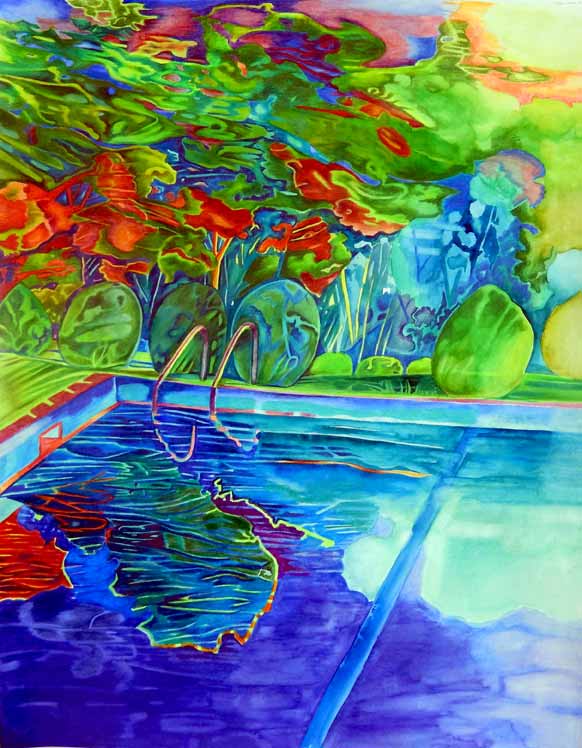 &nbsp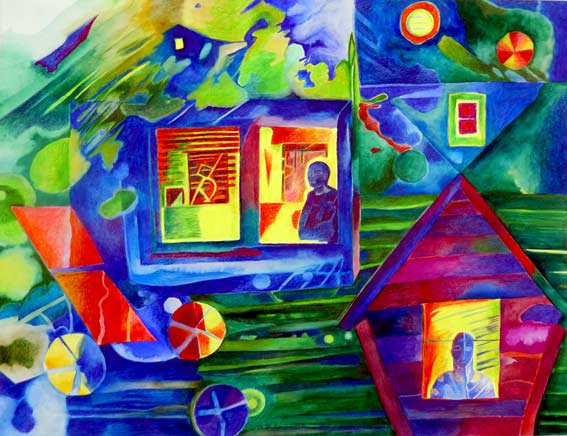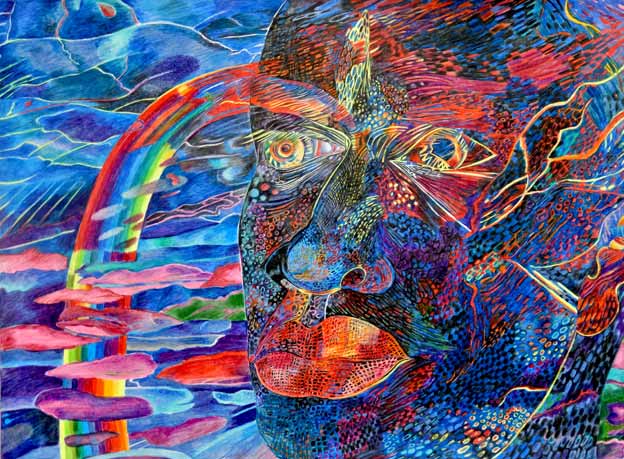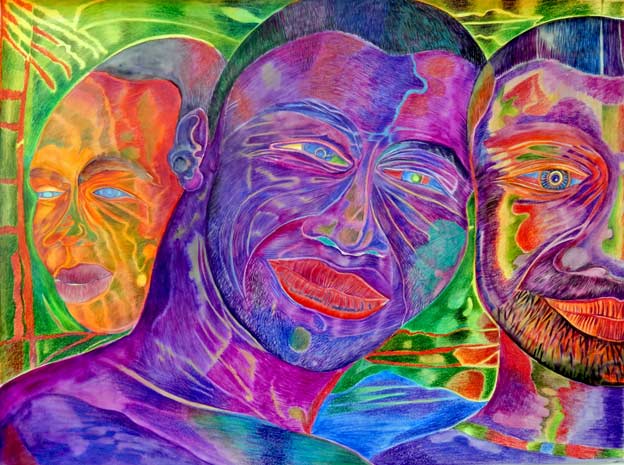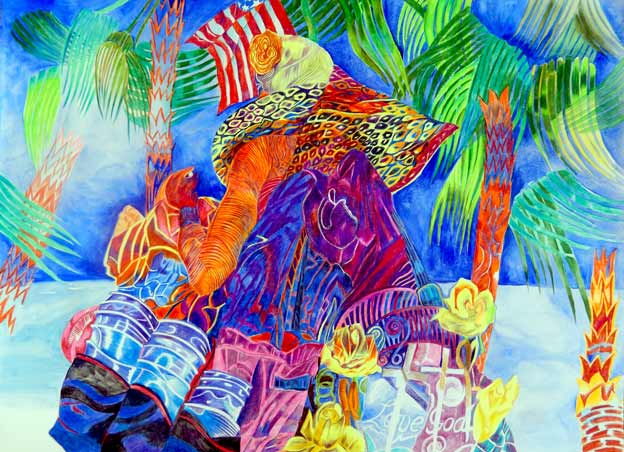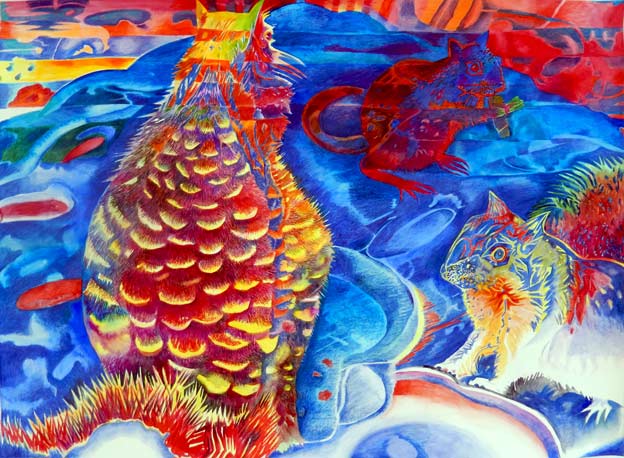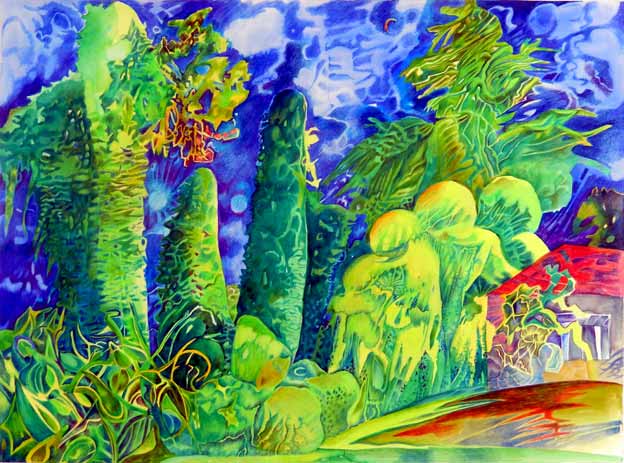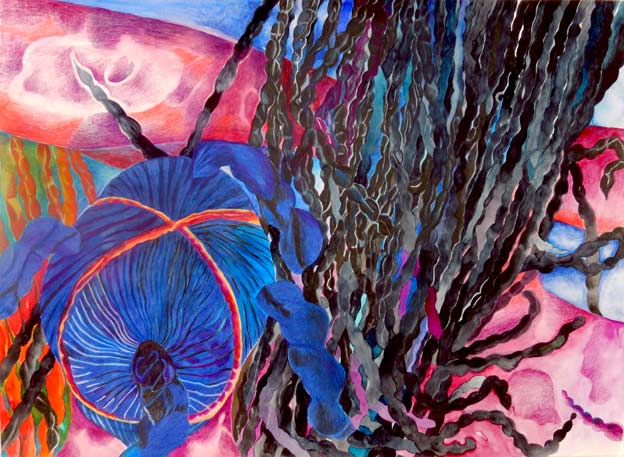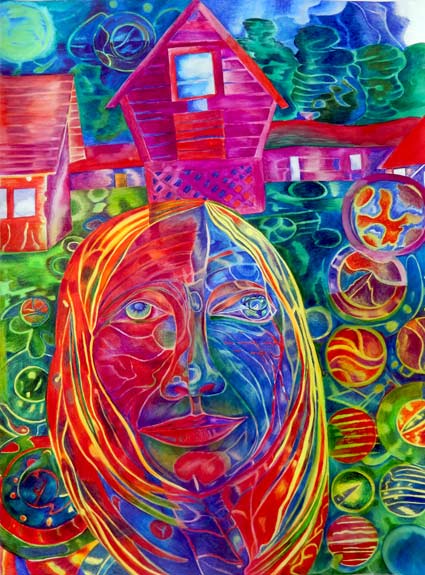 A Antoine de Saint Exupery - Dibujos Mediterrania 2014

With the assistance of an Individual Support Grant from the Adolph & Esther Gottlieb Foundation Inc., New York,
Elke Daemmrich traveled to the Mediterranean Coast between Marseille and La Ciotat during the period April to September, 2014,
to do a series of new drawings on site in the open. She dedicated this particular series to Antoine de Saint Exupery.

Antoine de Saint Exupery disappeared over the Mediterranean on his last assigned reconnaissance mission in July 1944.
In September 1998, Jean-Claude Bianco, a fisherman, found east of Riou Island, south of Marseille, a silver identity bracelet
bearing the names of Saint-Exupéry and of his wife Consuelo and his American publisher, Reynal & Hitchcock, hooked to a piece
of fabric, presumably from his flight suit. In May 2000, Luc Vanrell, a diver, found the partial remains of a Lockheed P-38 Lightning
spread over thousands of square metres of the seabed off the coast of Marseille, near to where the bracelet was previously found.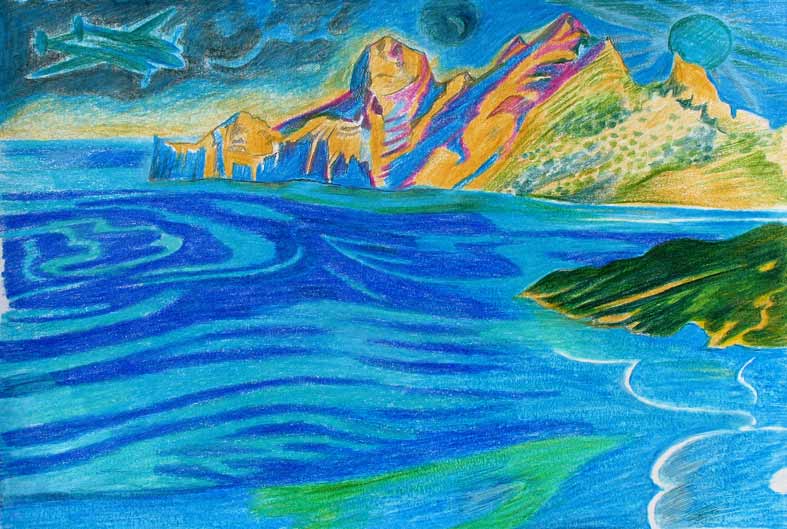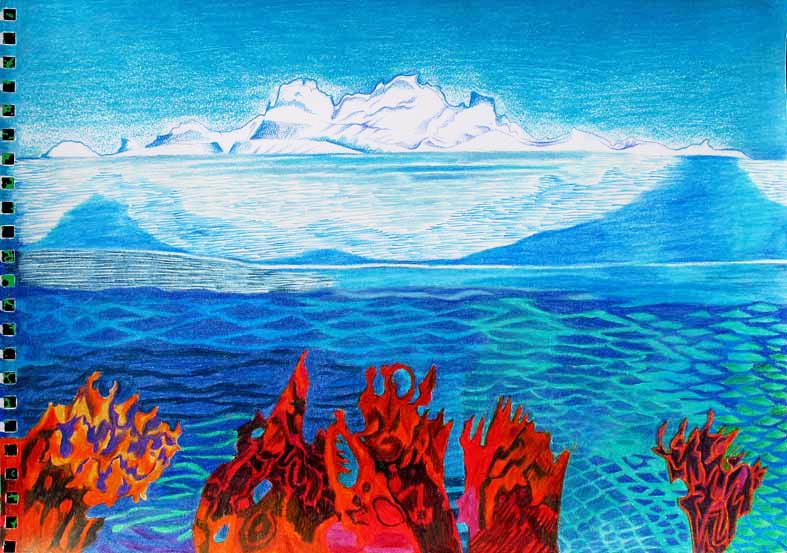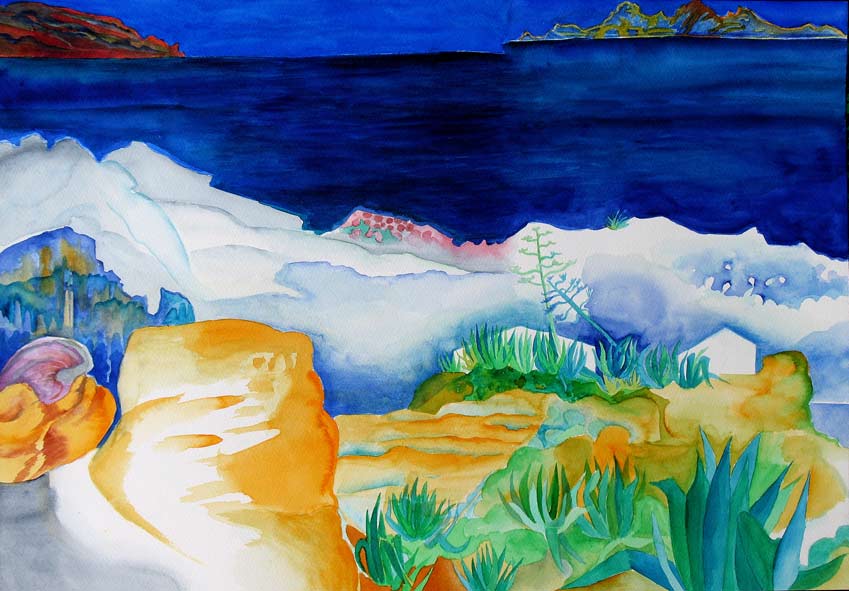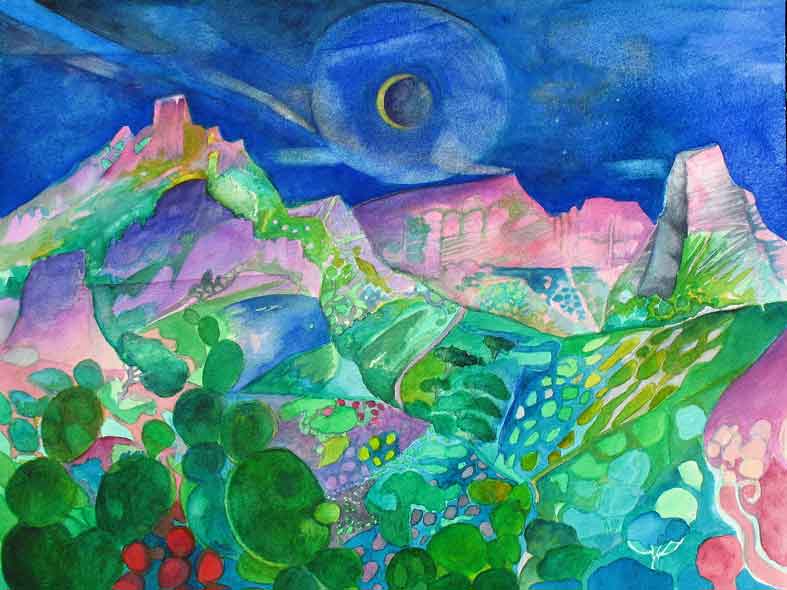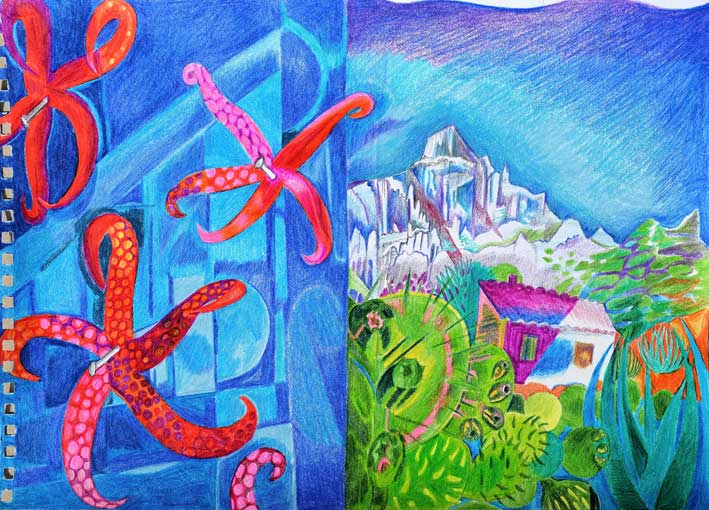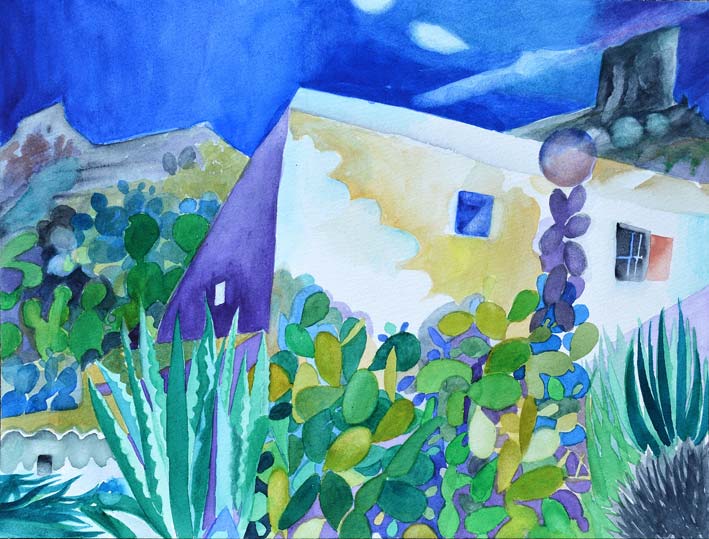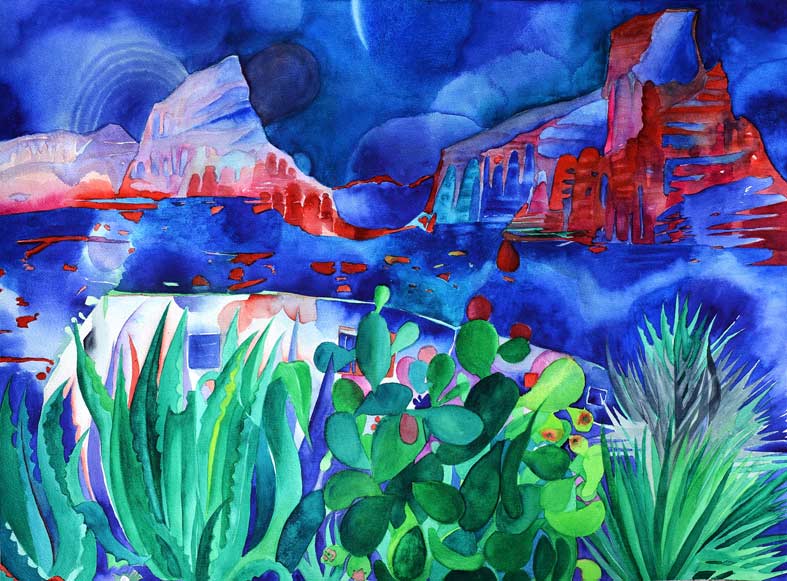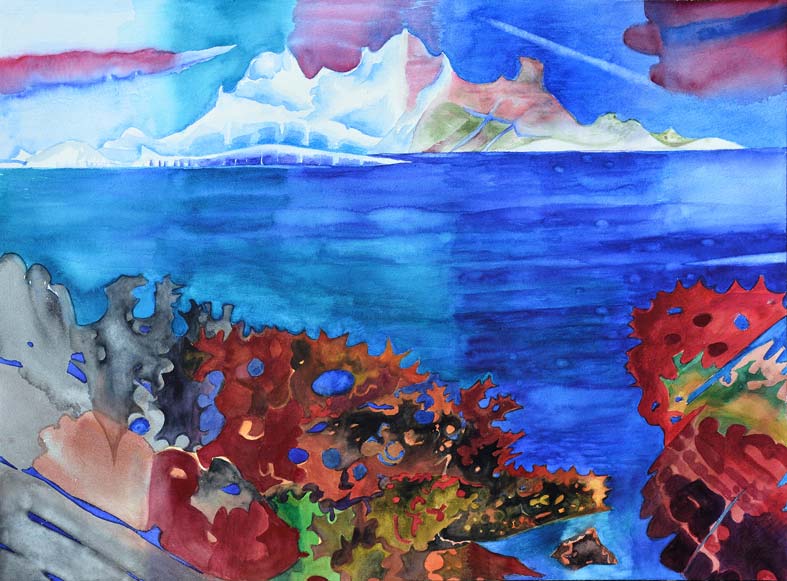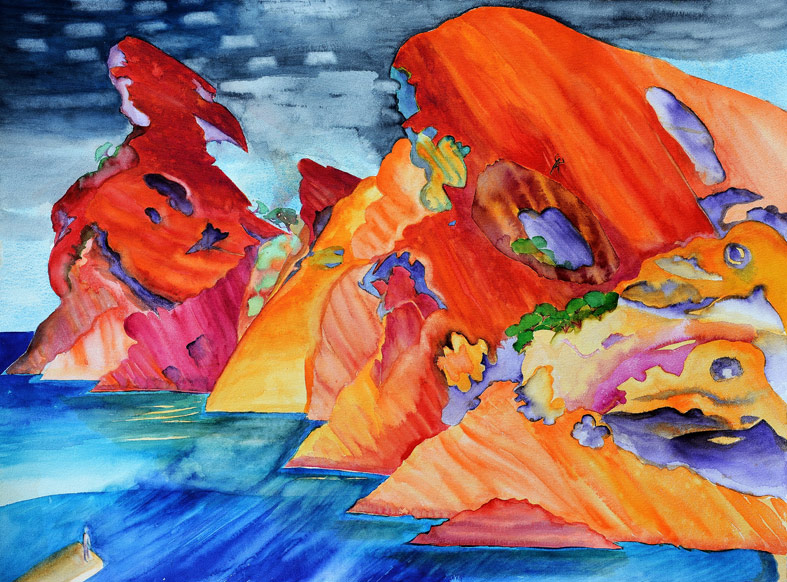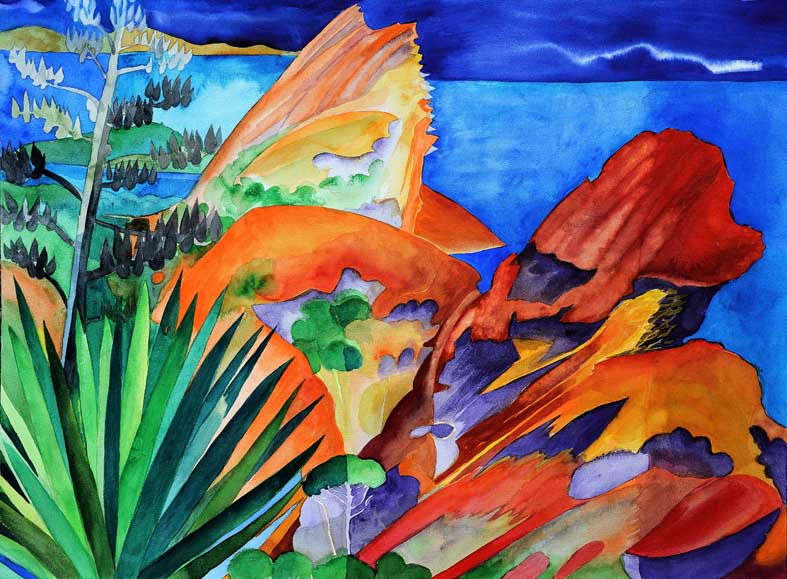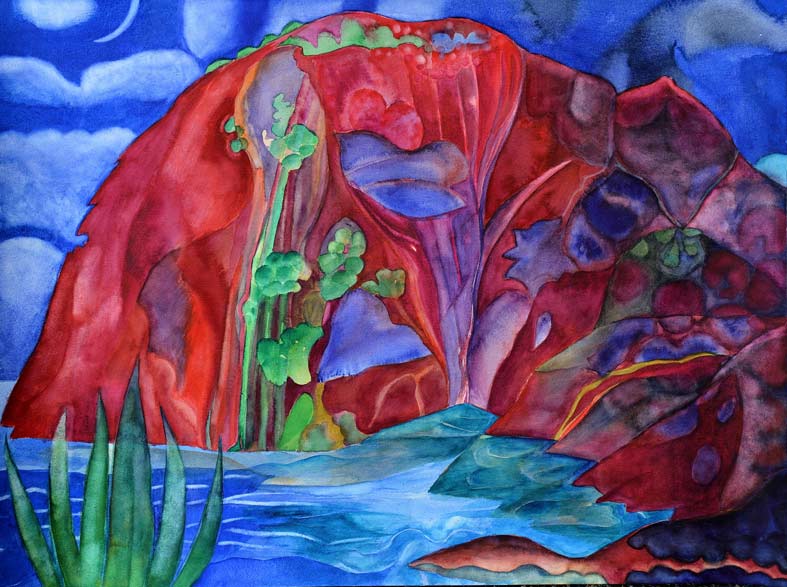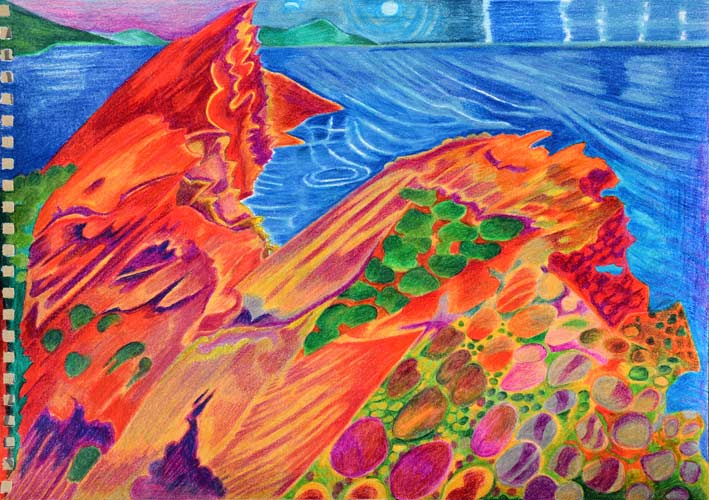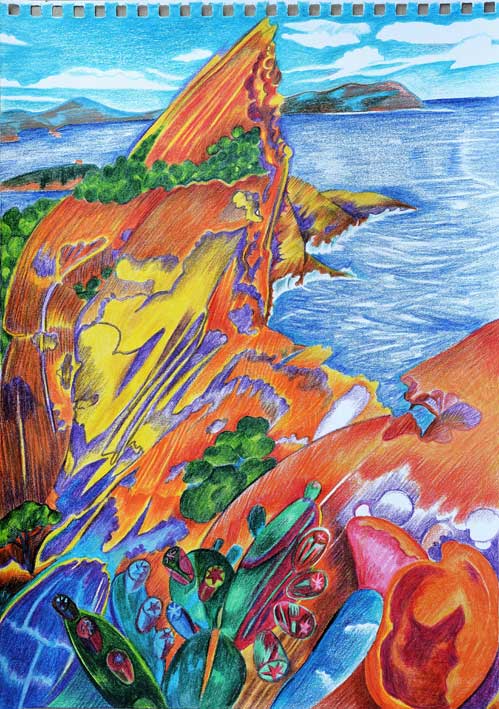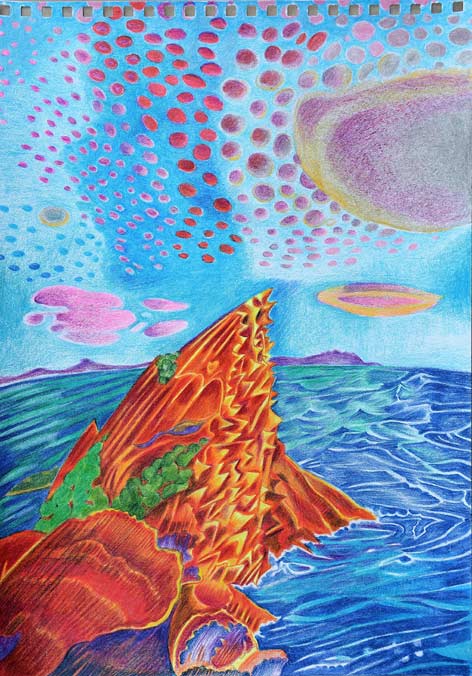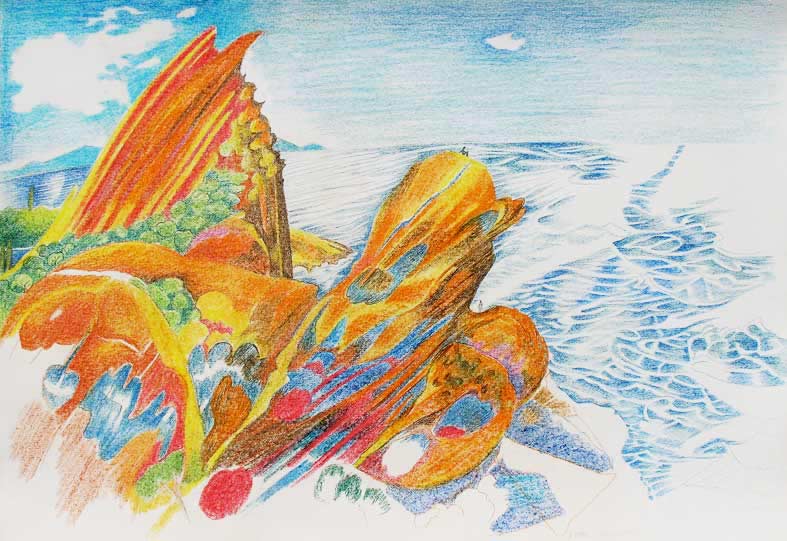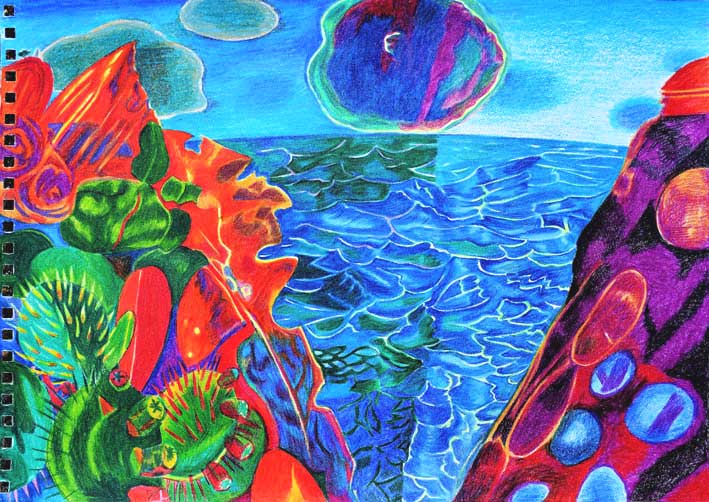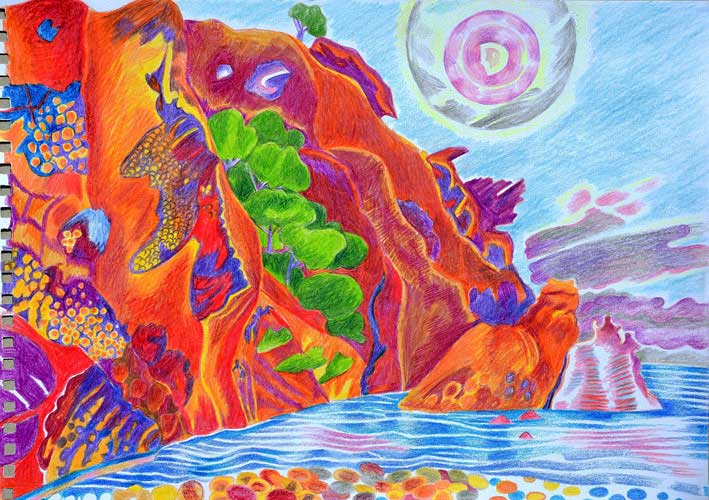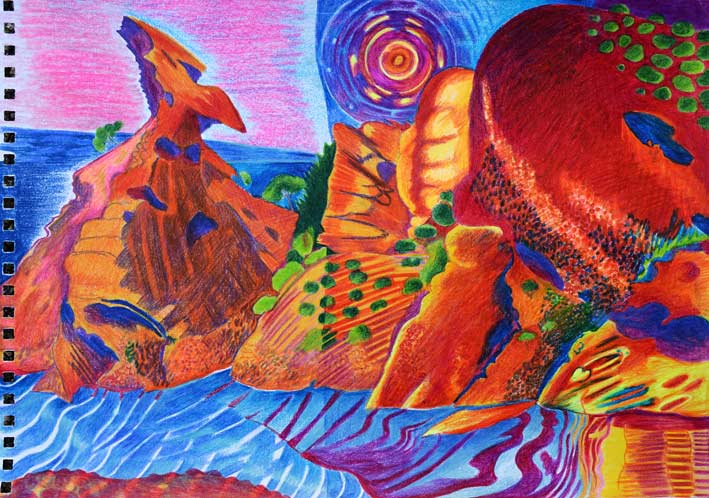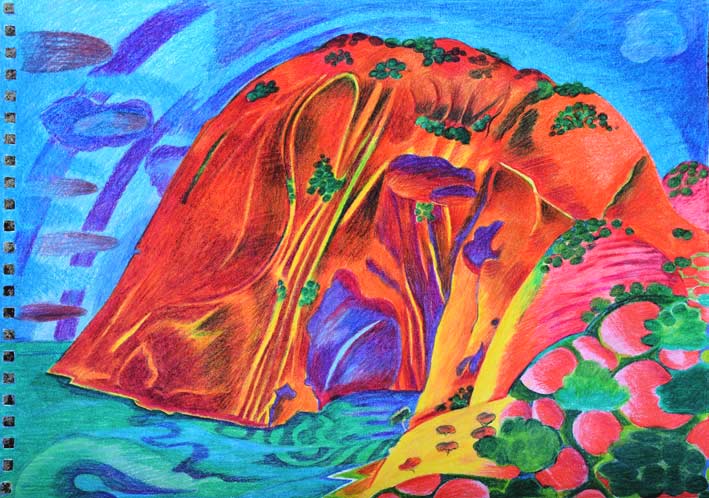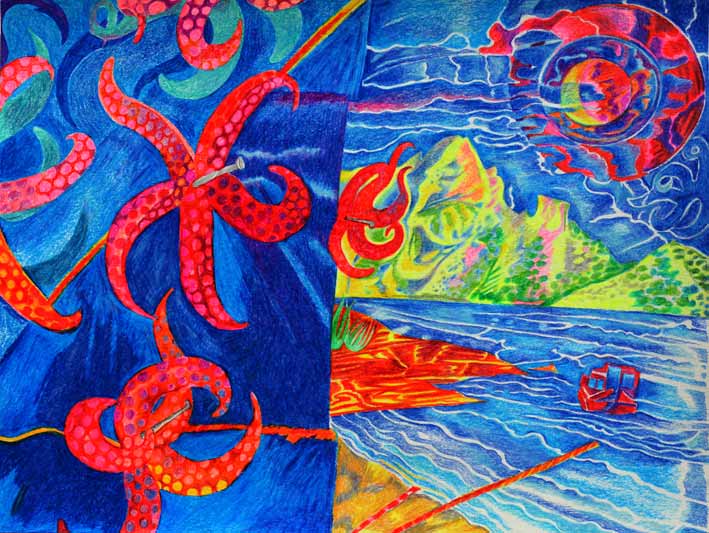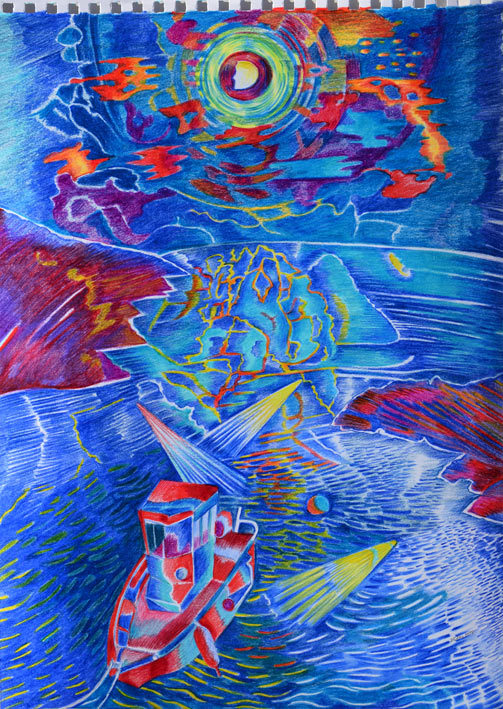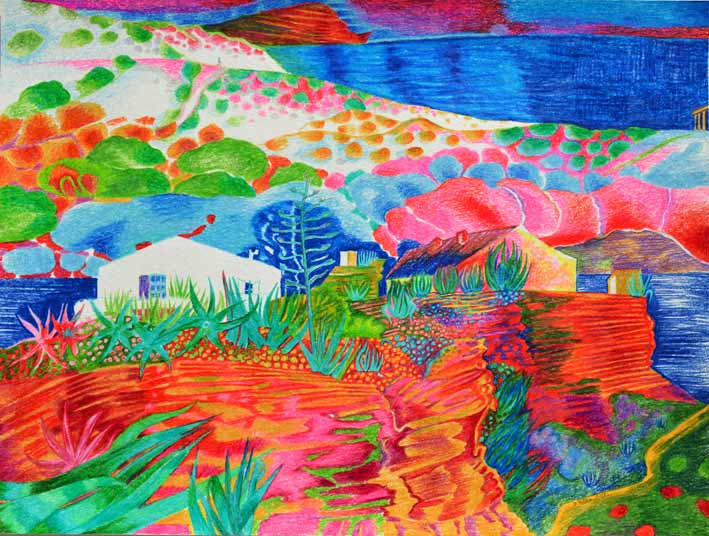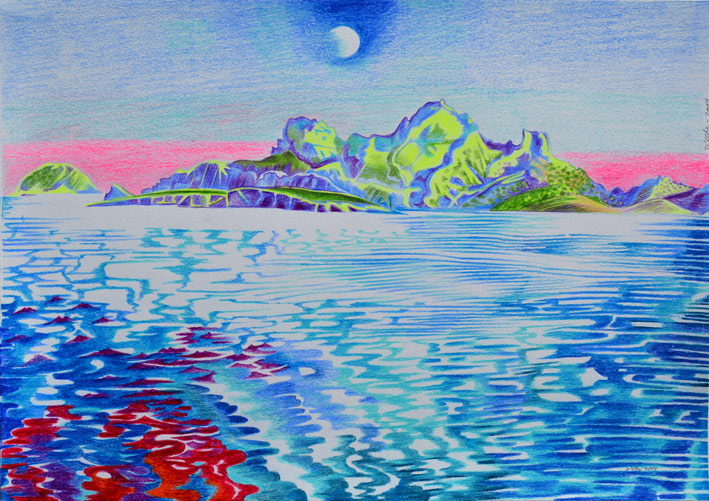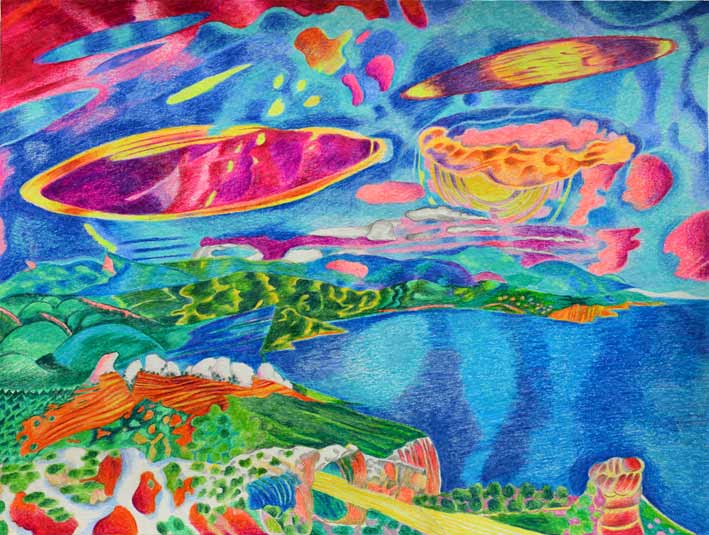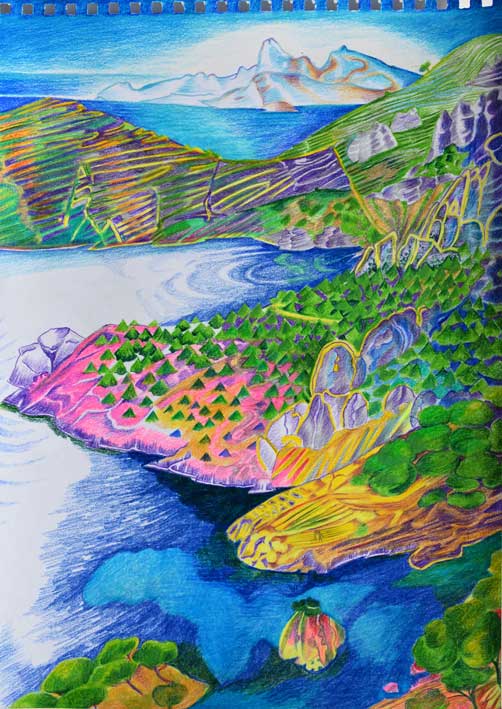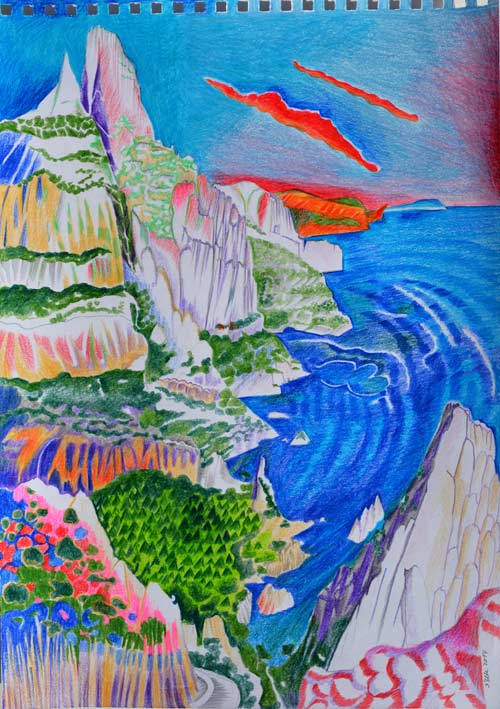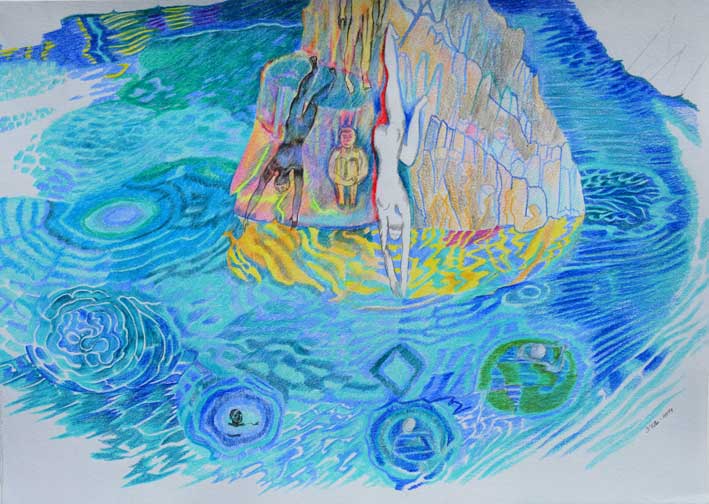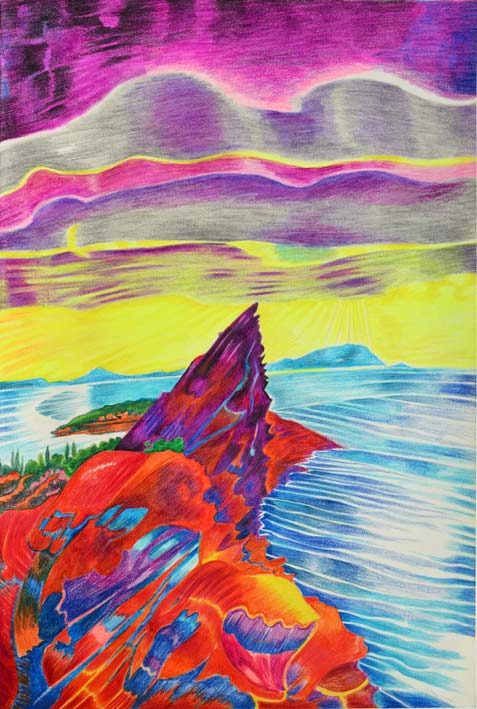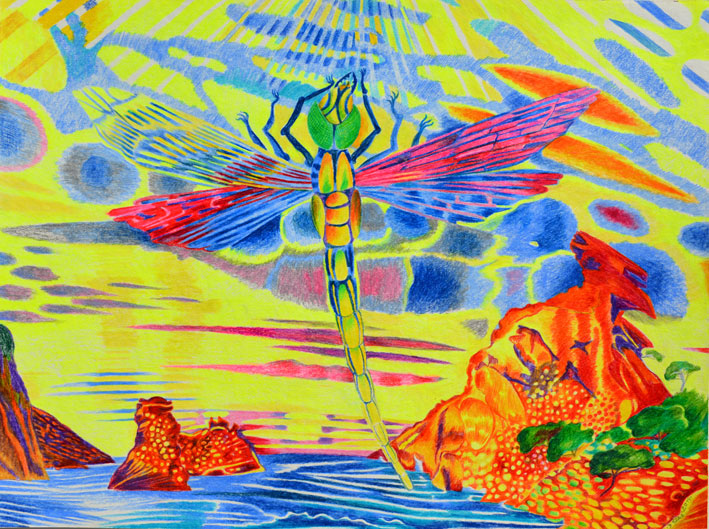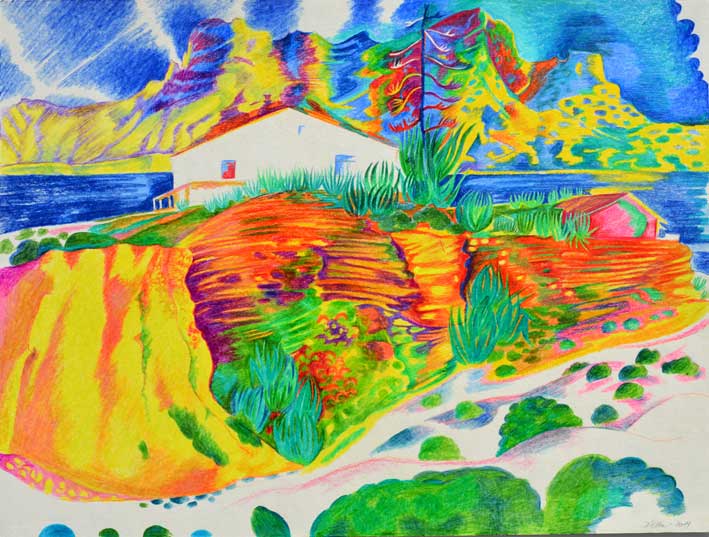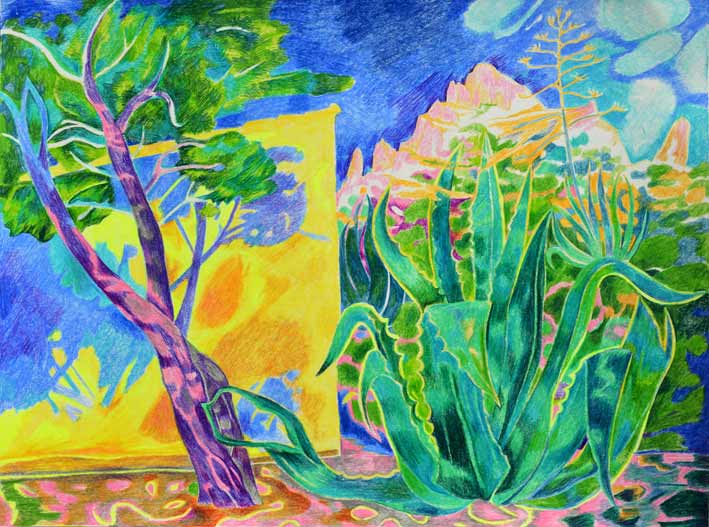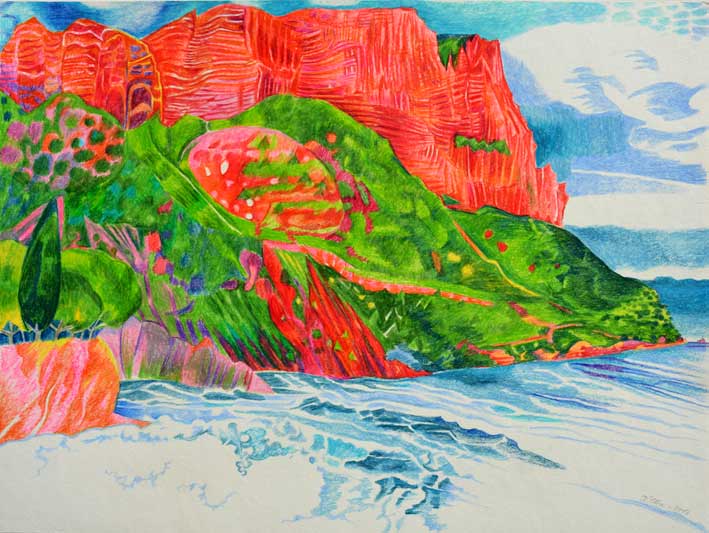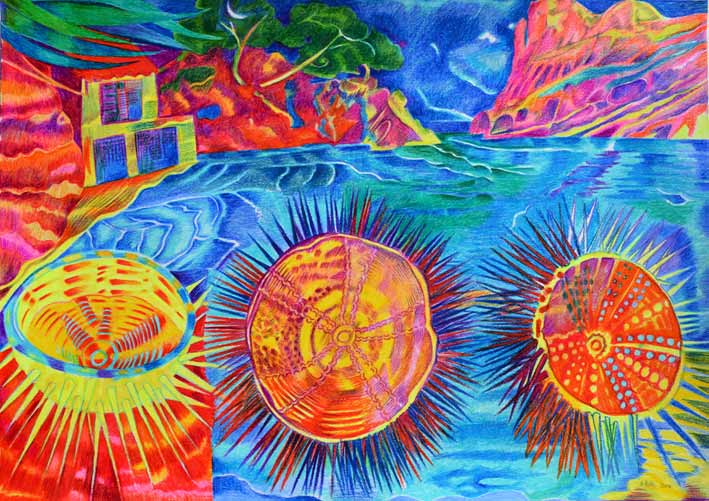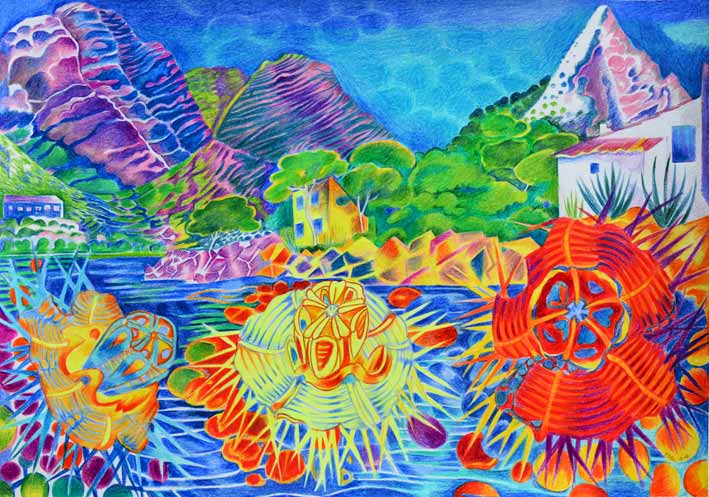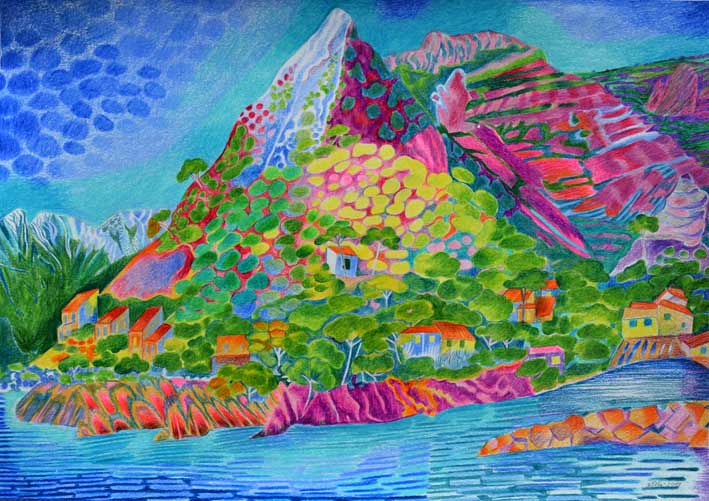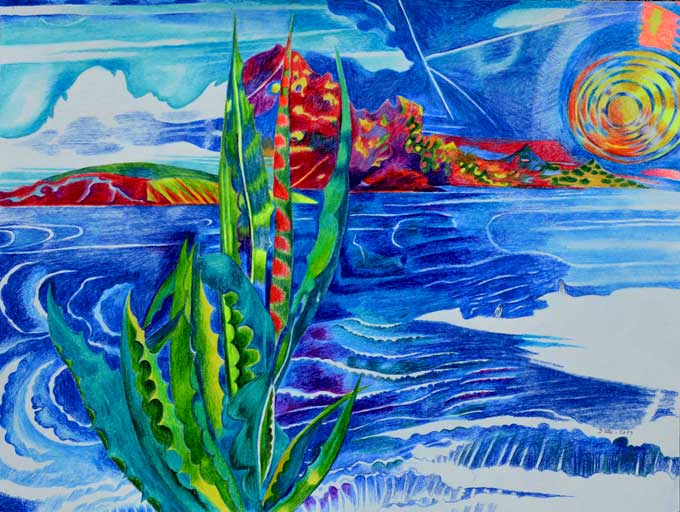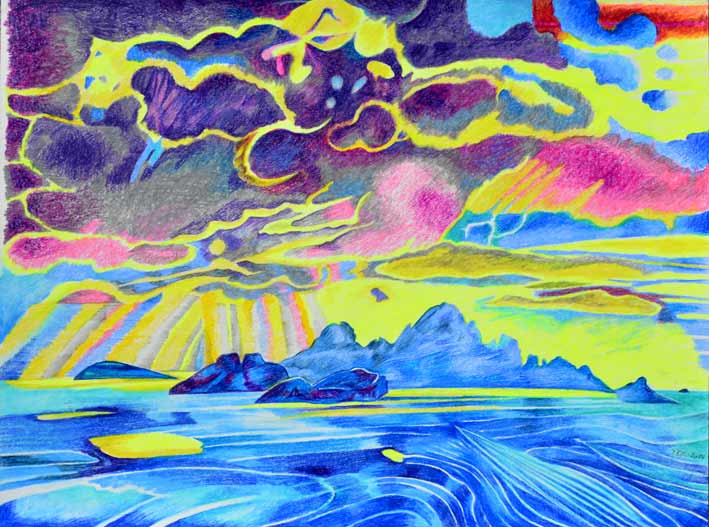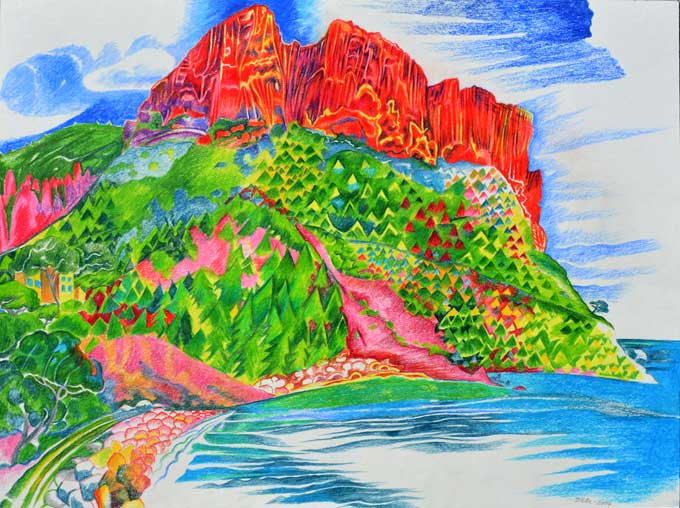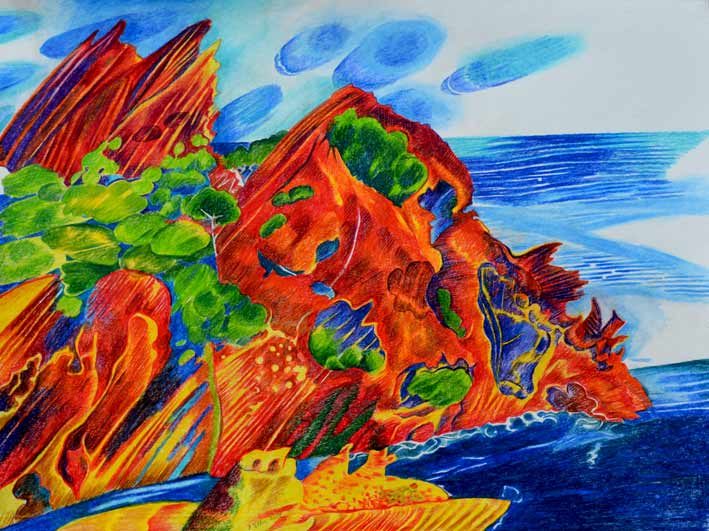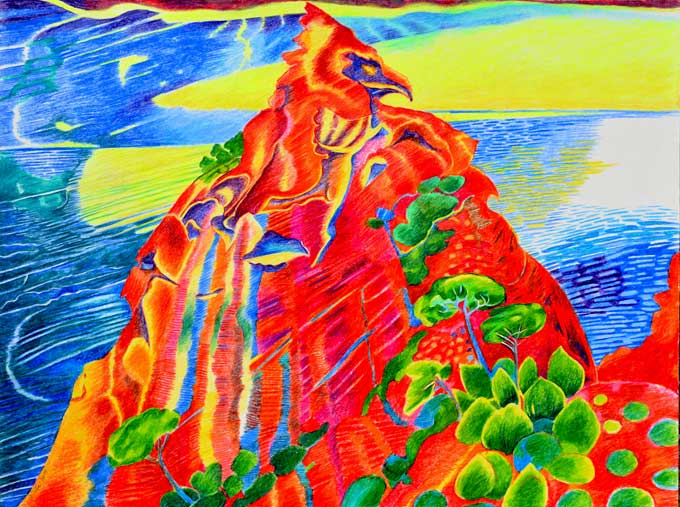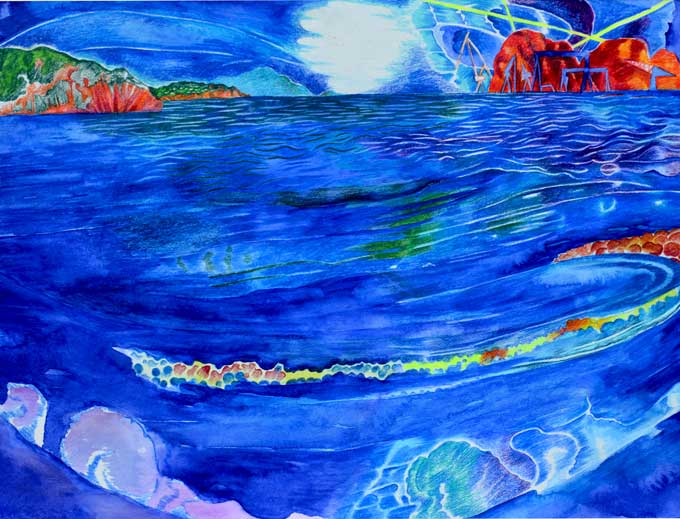 &nbsp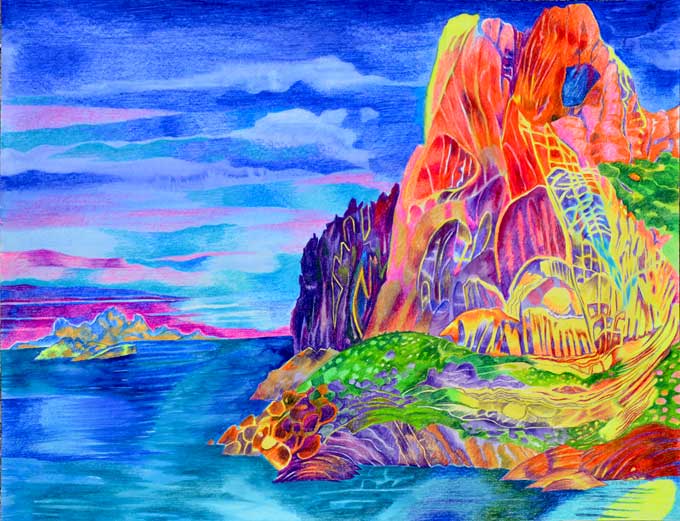 &nbsp &nbsp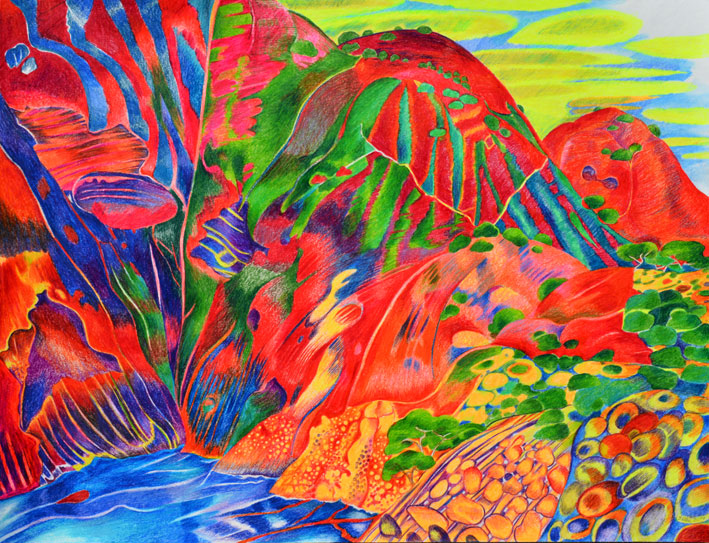 &nbsp &nbsp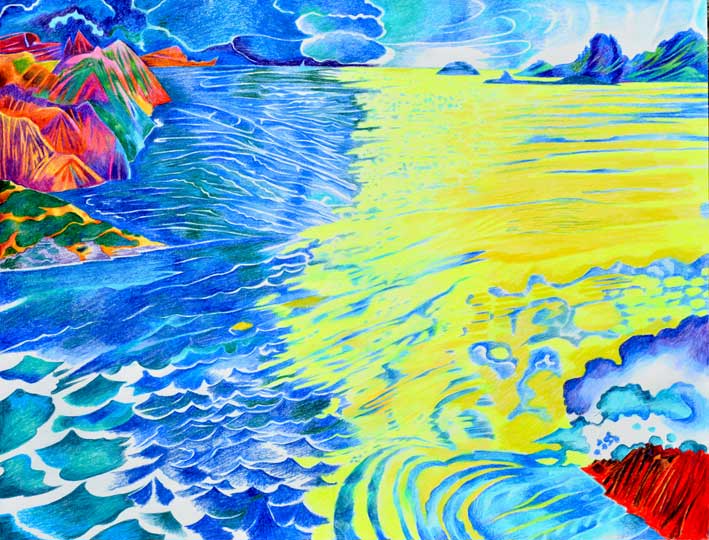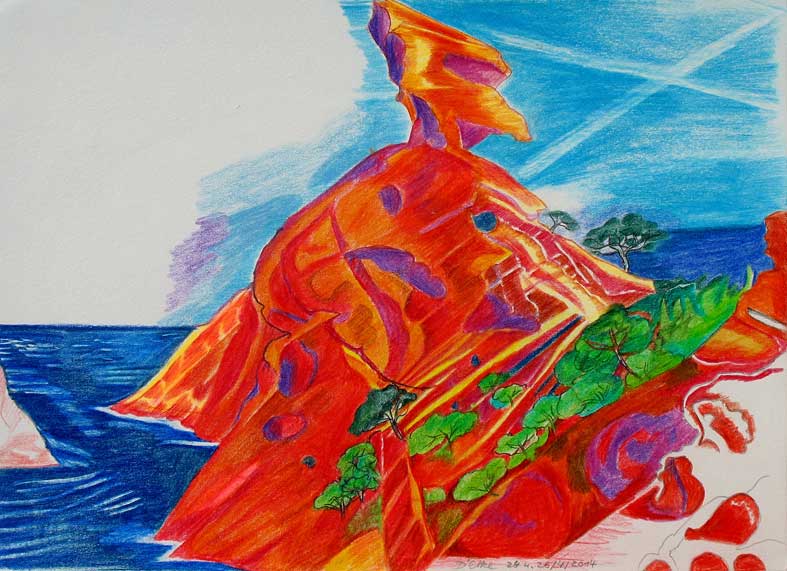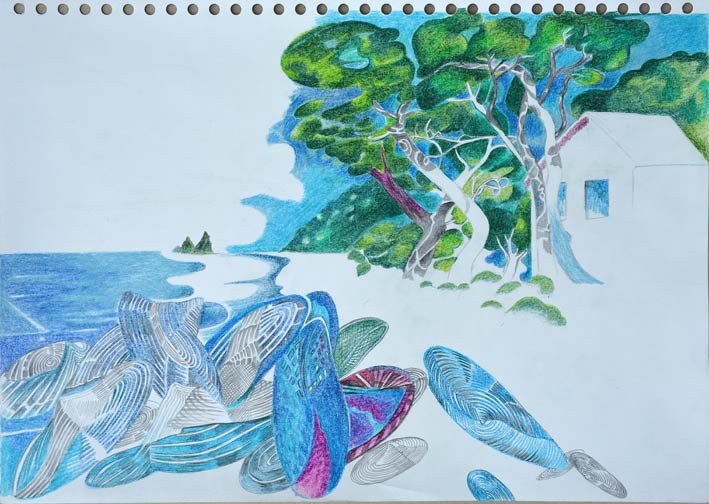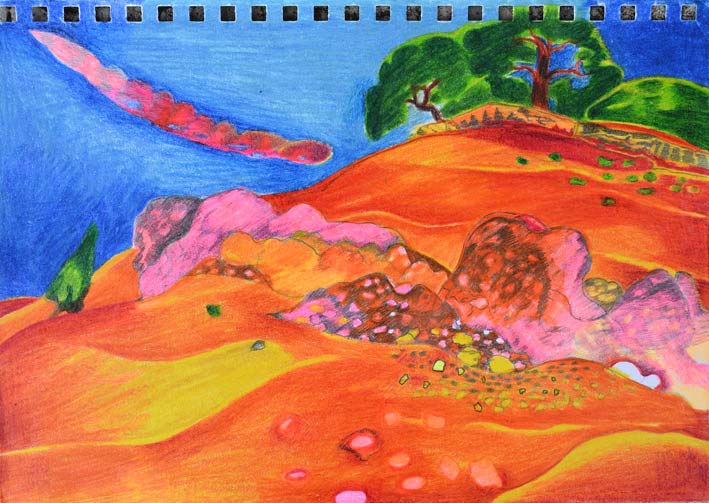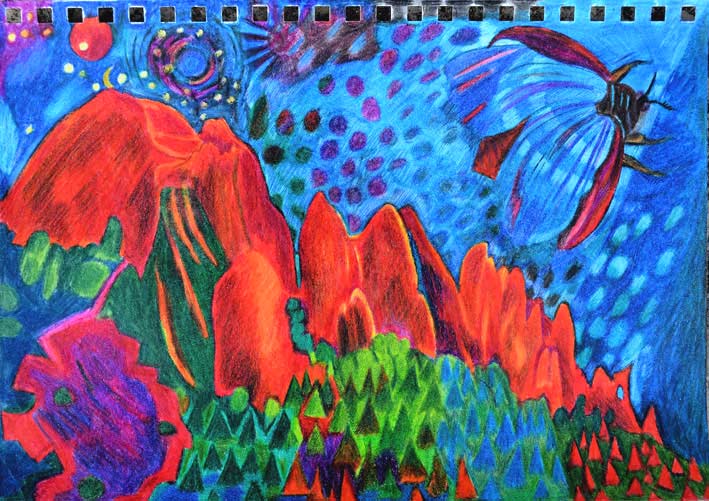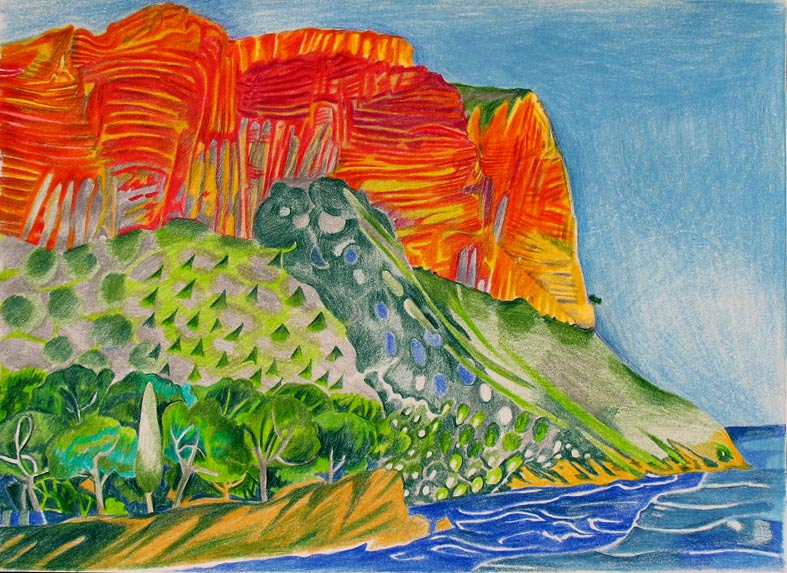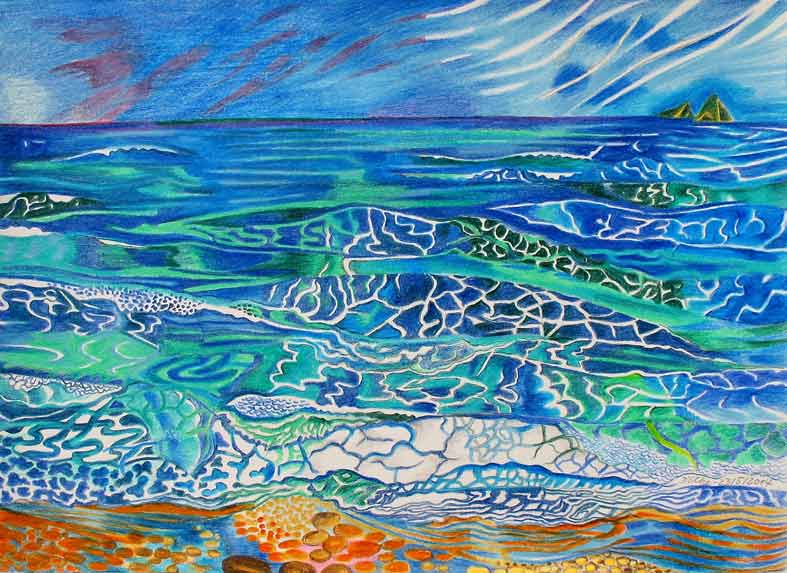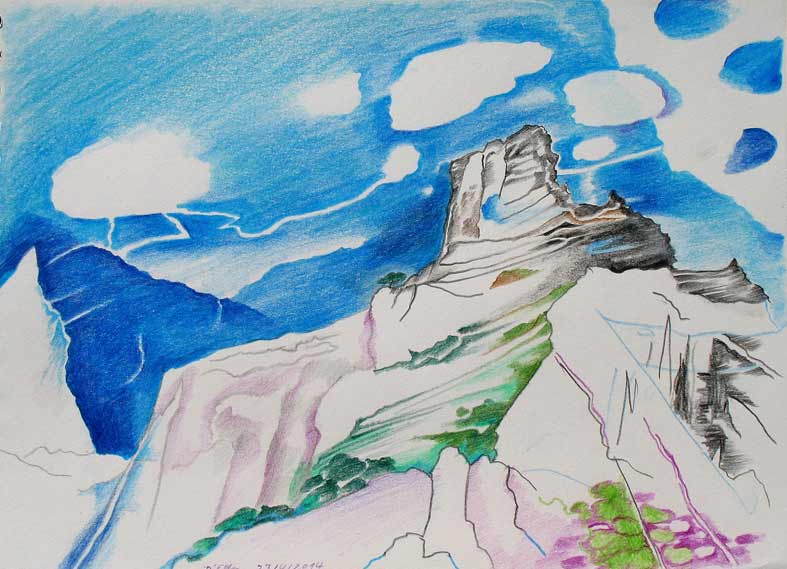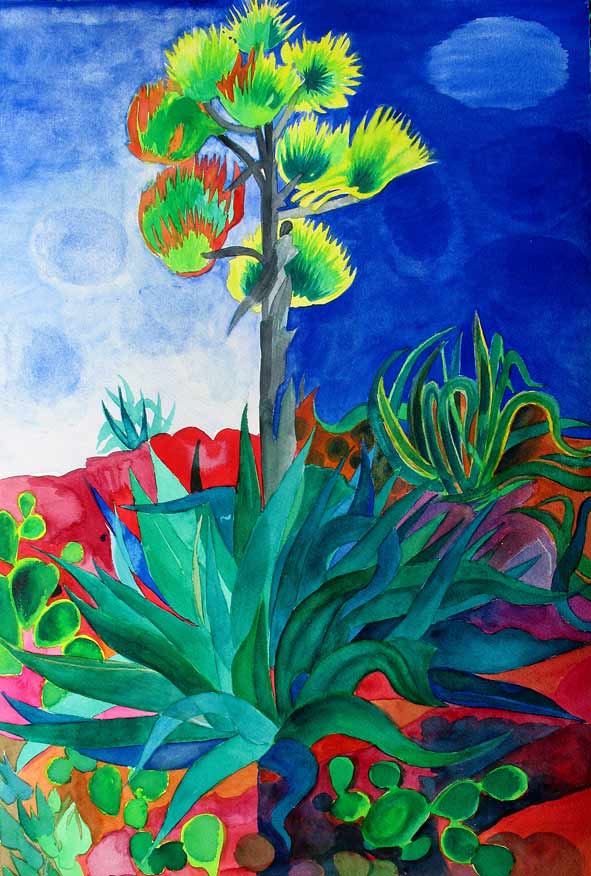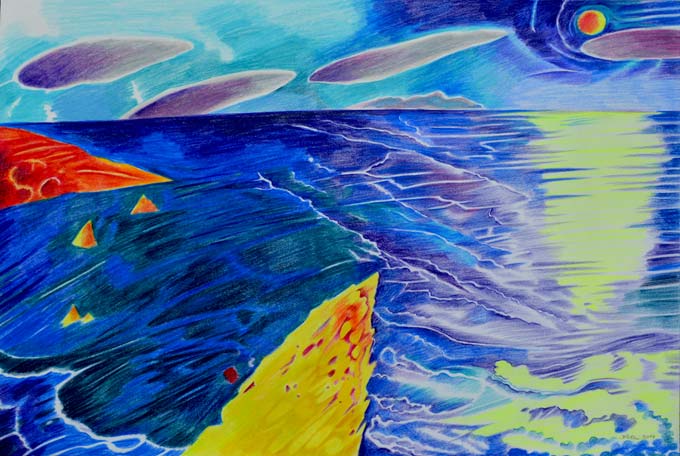 &nbsp &nbsp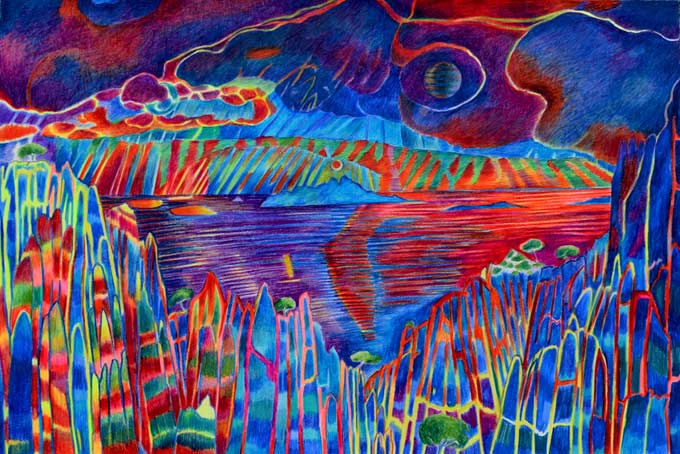 &nbsp &nbsp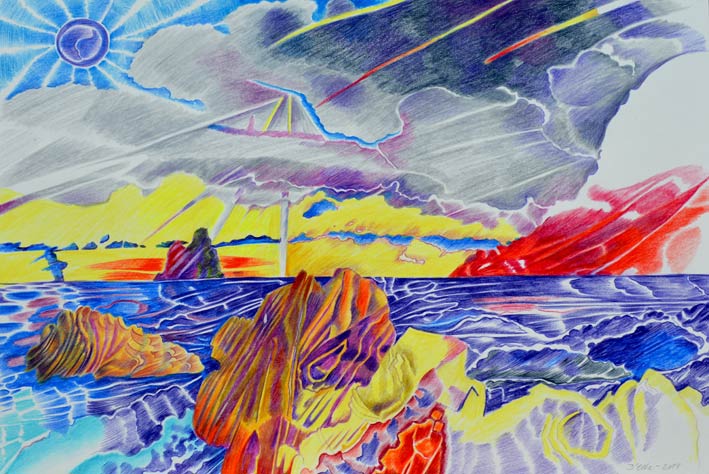 &nbsp &nbsp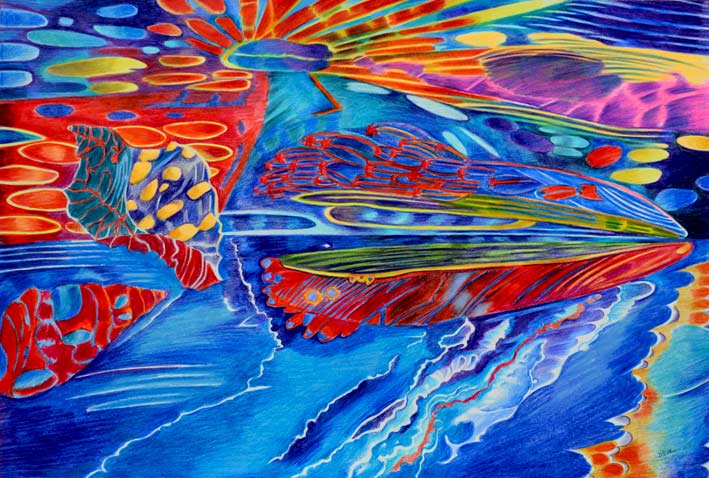 &nbsp &nbsp




&nbspCap d'Agde y Sète, septiembre y diciembre de 2014

&nbsp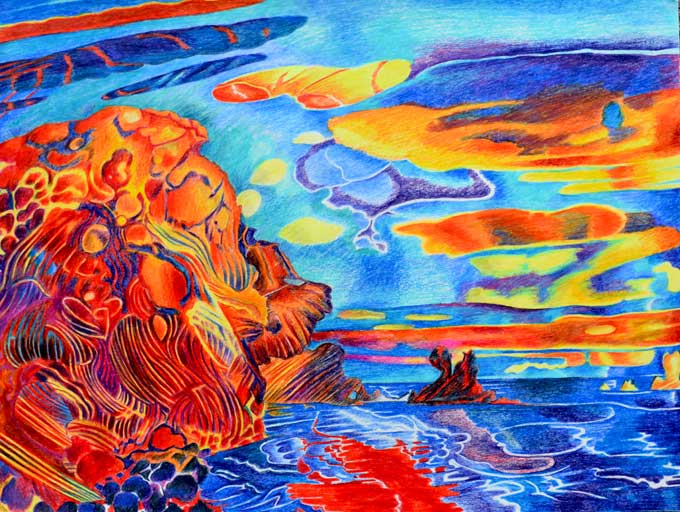 &nbsp &nbsp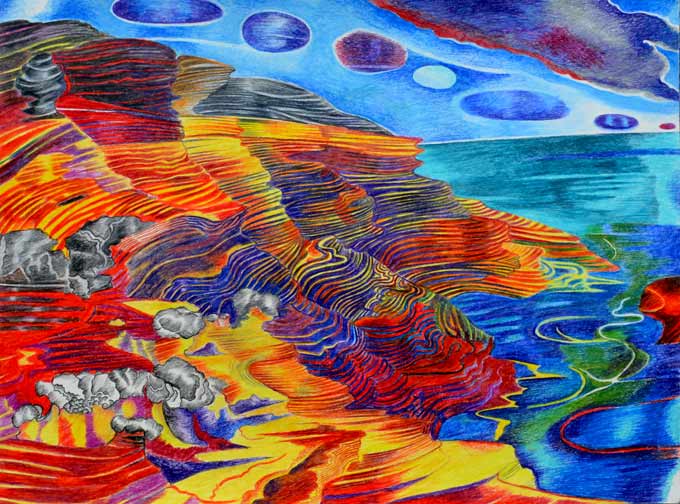 &nbsp &nbsp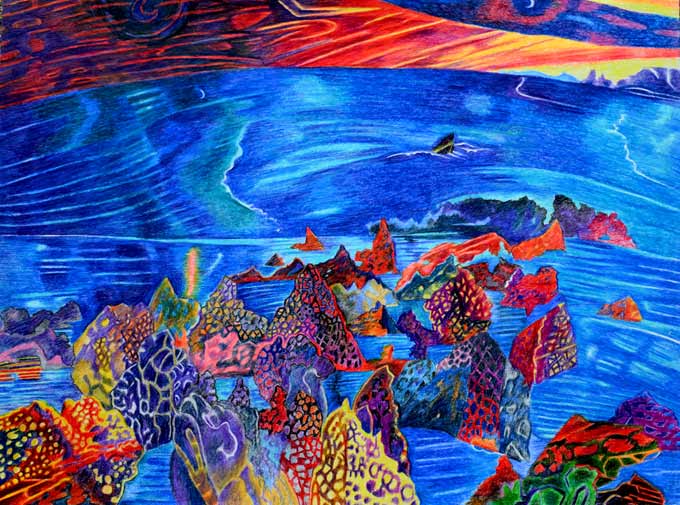 &nbsp &nbsp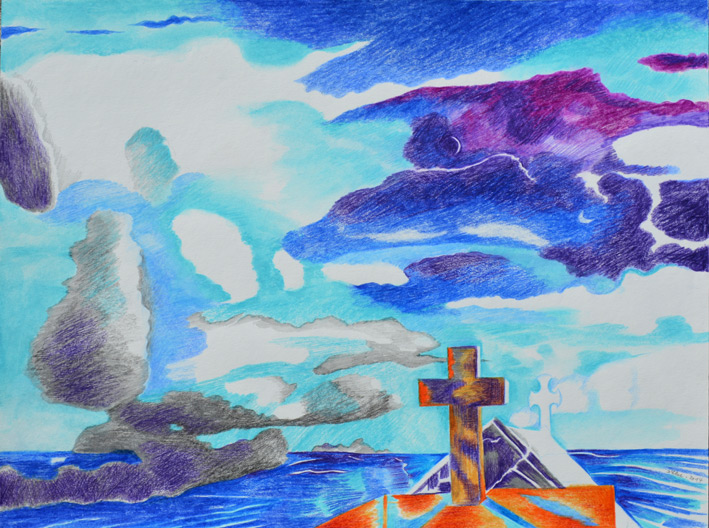 &nbsp &nbsp






Fotos 1

Fotos 2



Cadaques Junio, 2014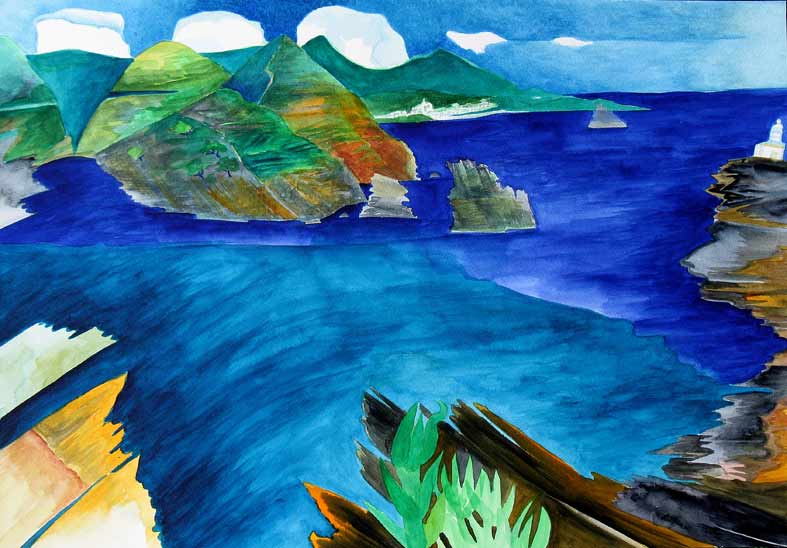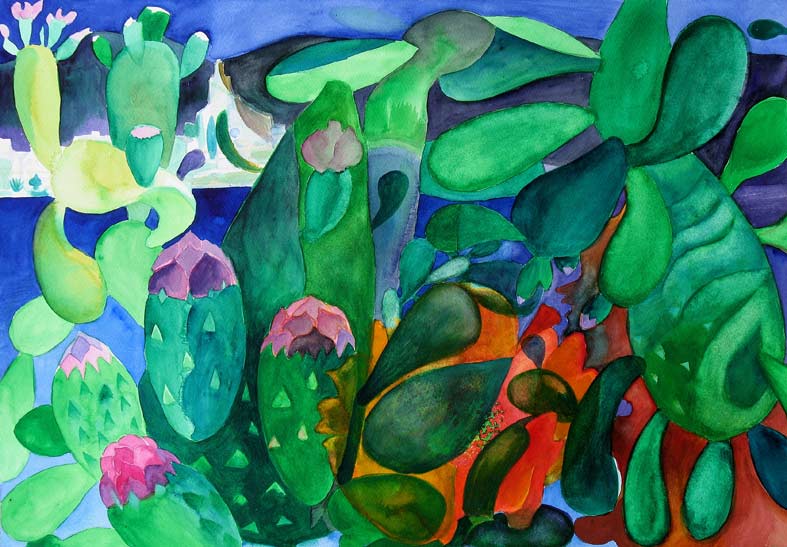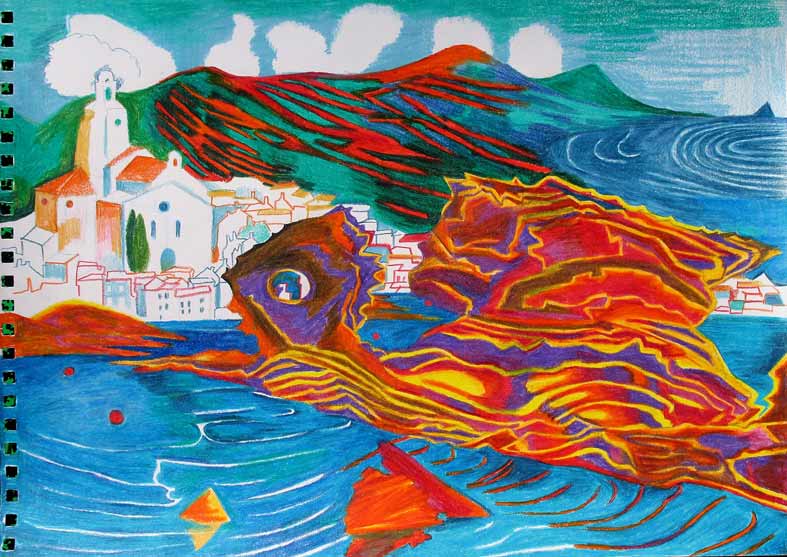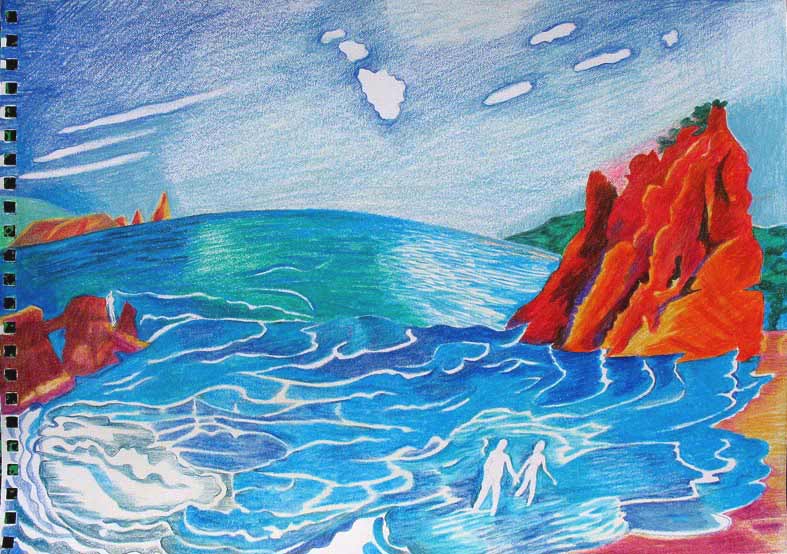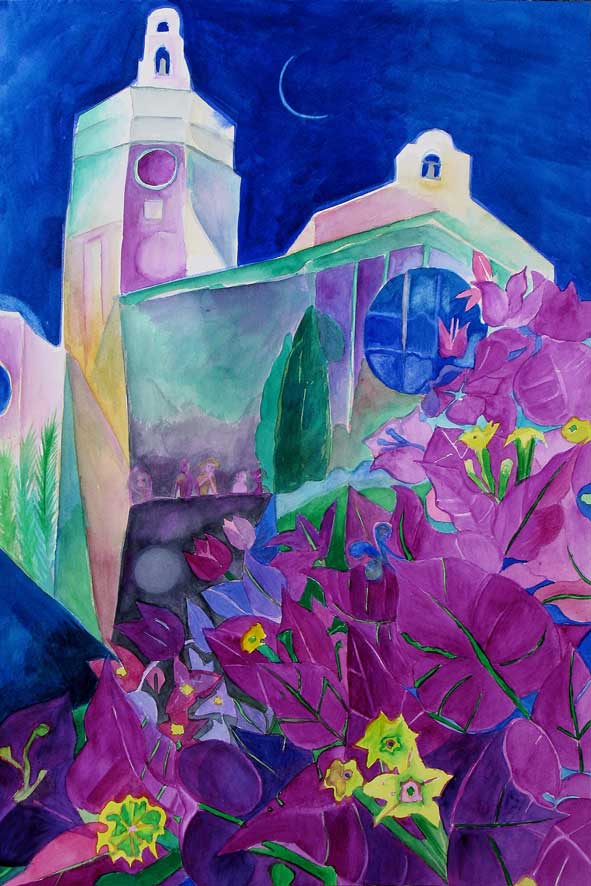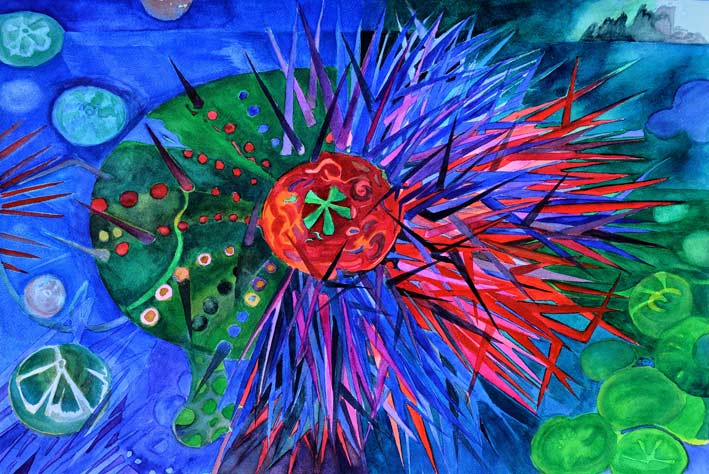 ARCHIVO - DIBUJOS 1977 - 1996

Bevor and after the fall of wall in East-Germany


Dibujos 1989 - 1990 - From East to West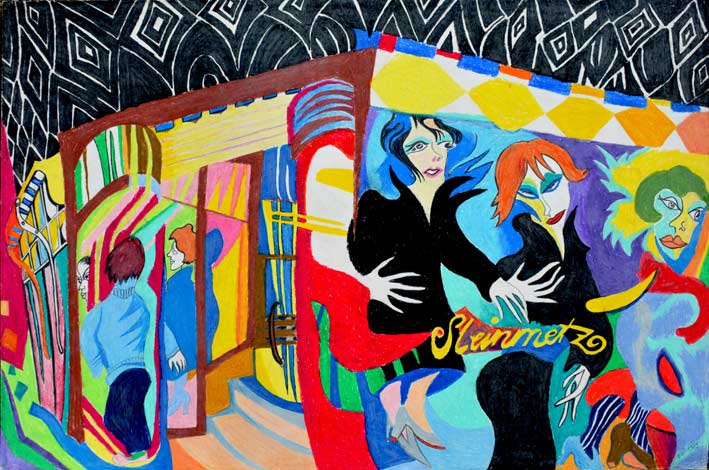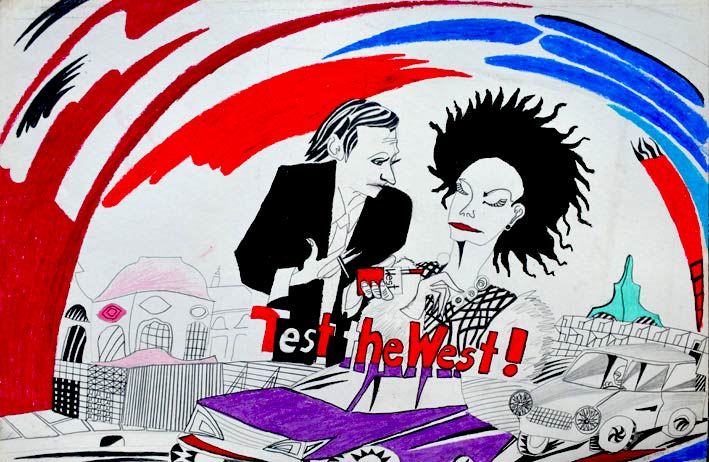 Dibujos 1987 - 1988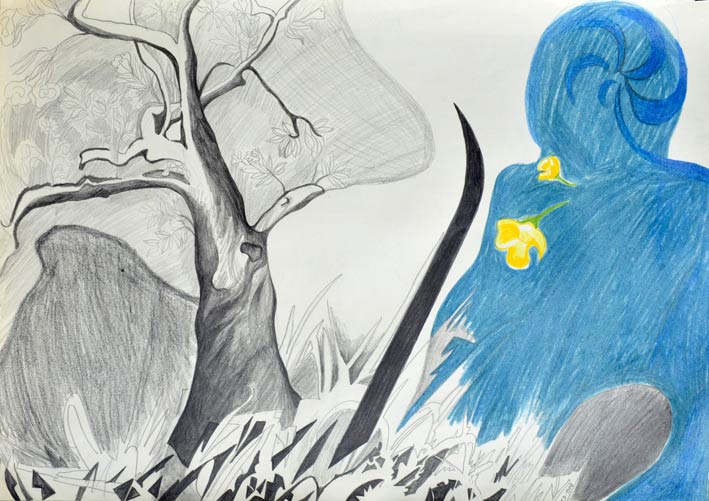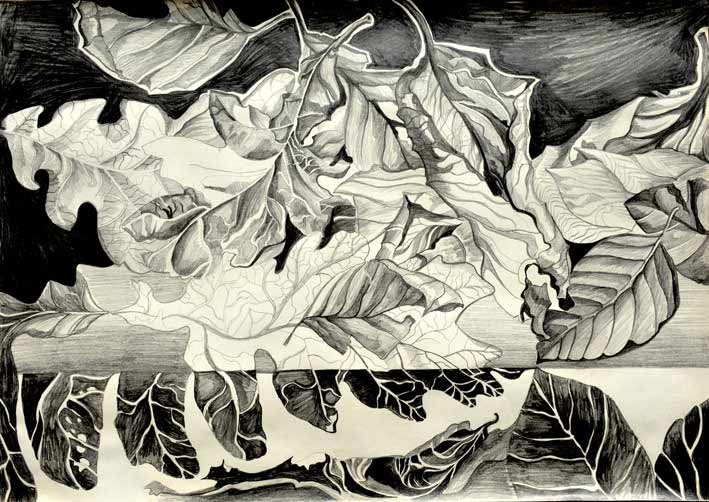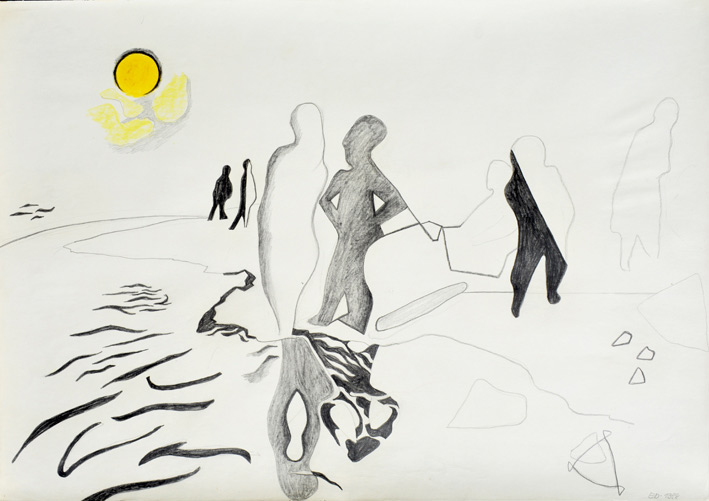 Dibujos 1987 - 1994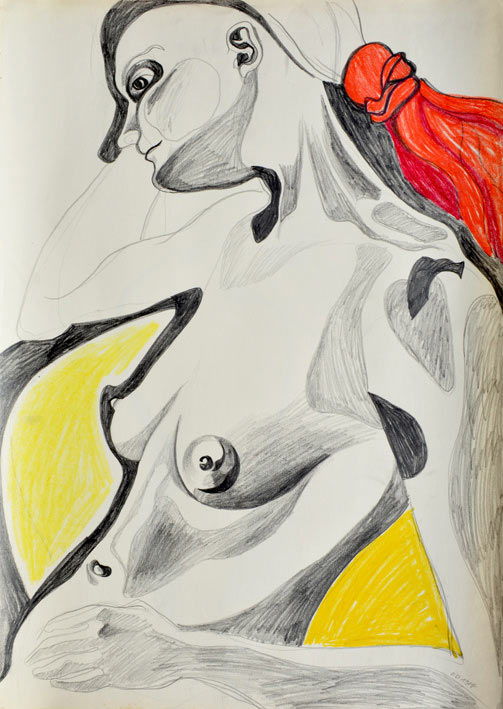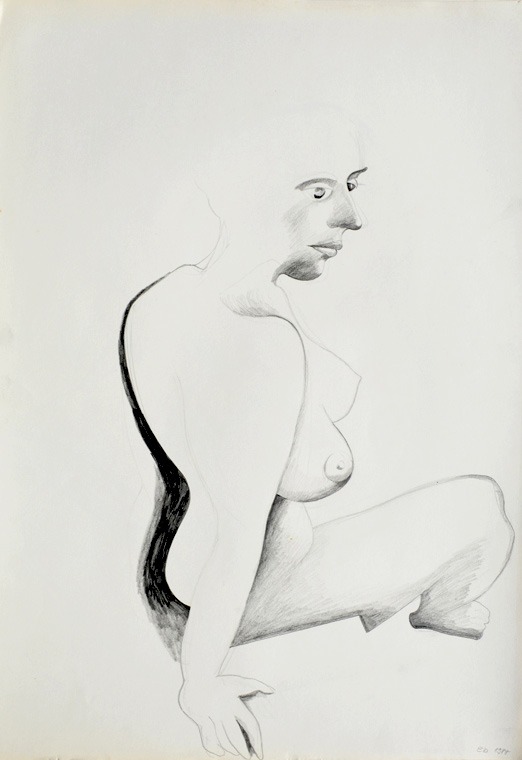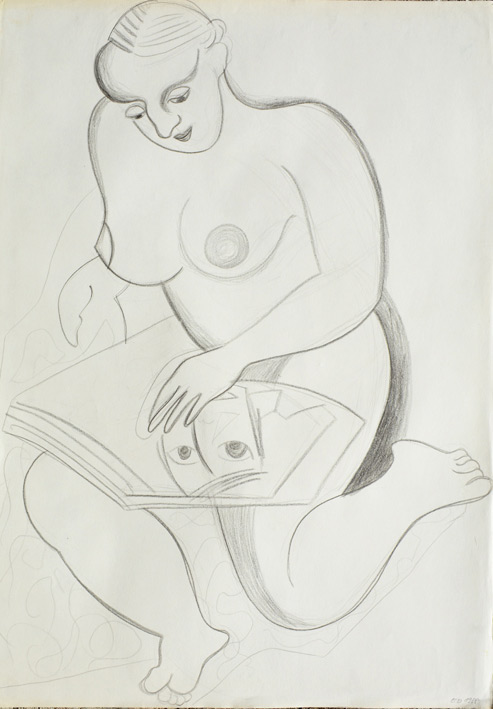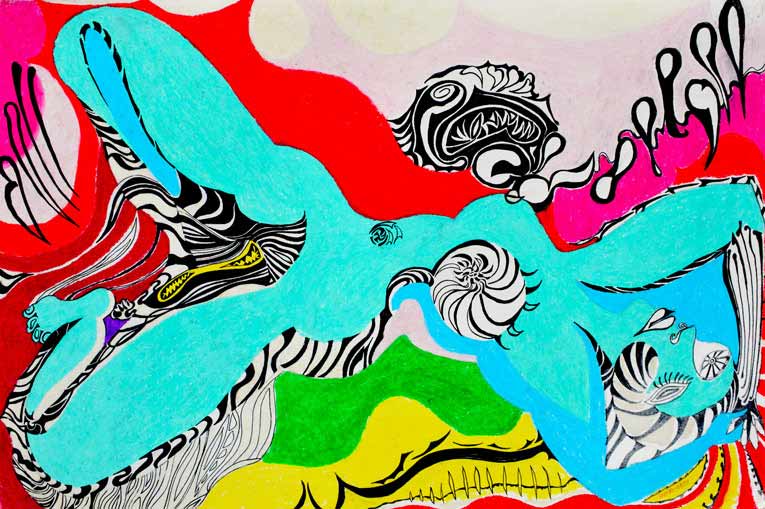 Dibujos retratos 1987 - 1996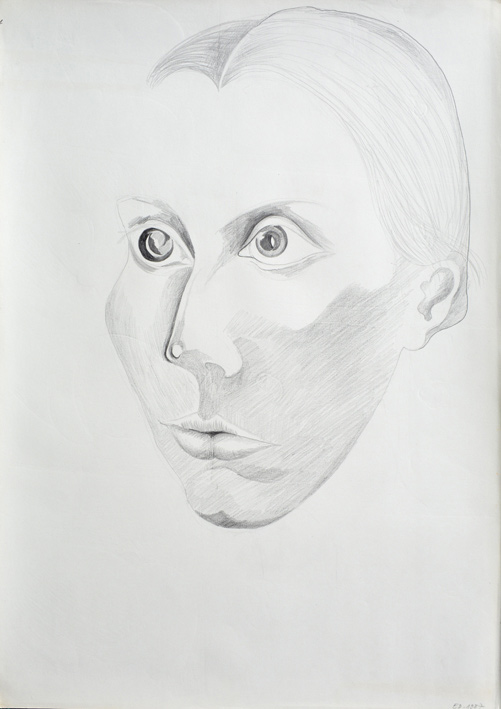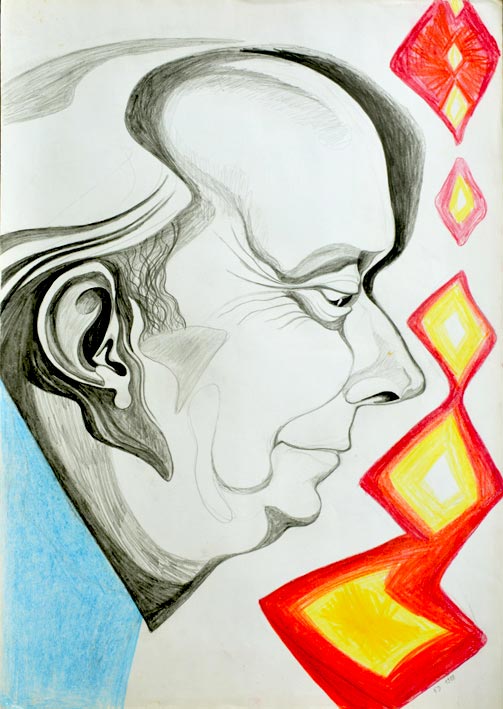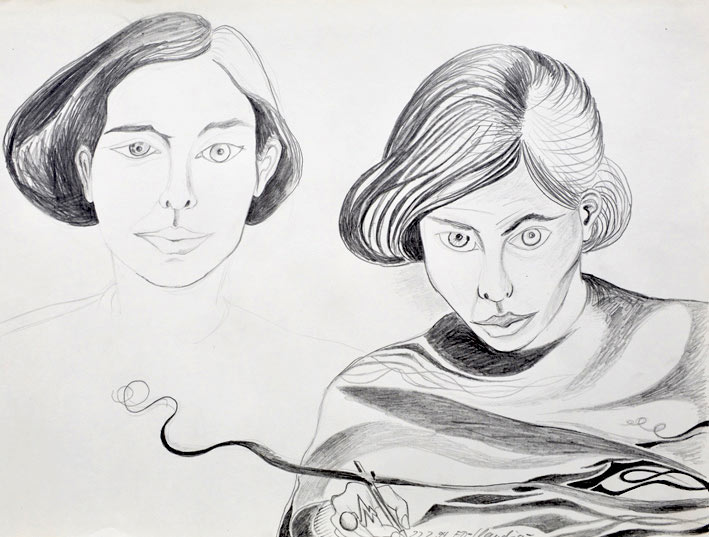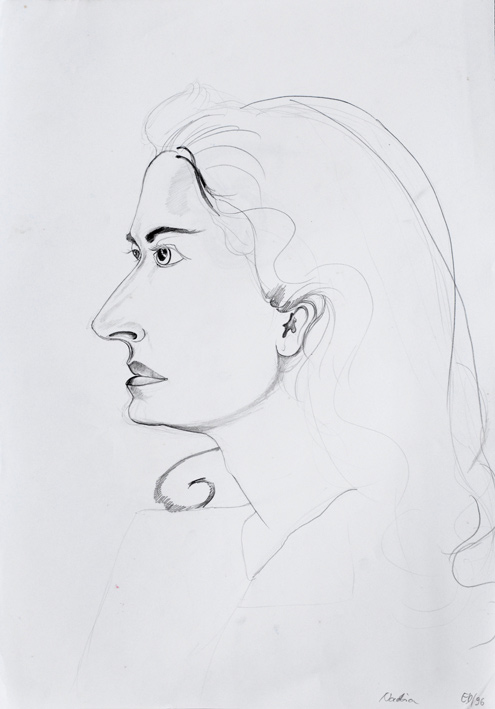 Gouaches 1986 - 1989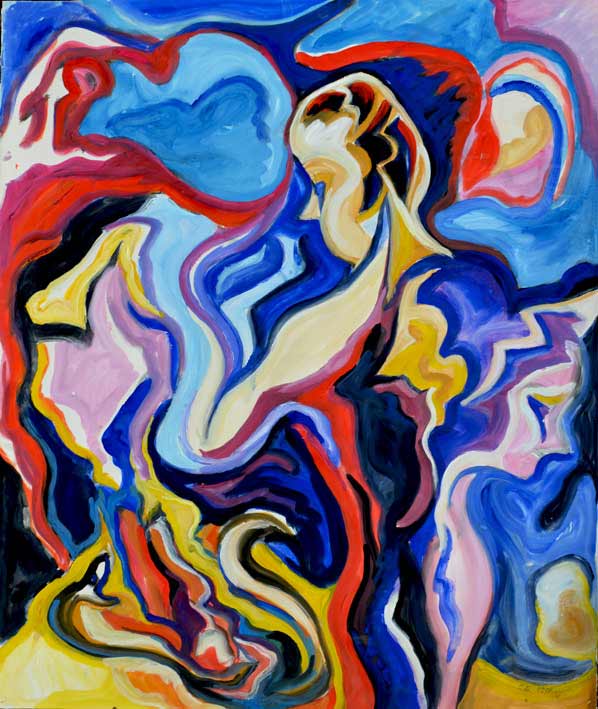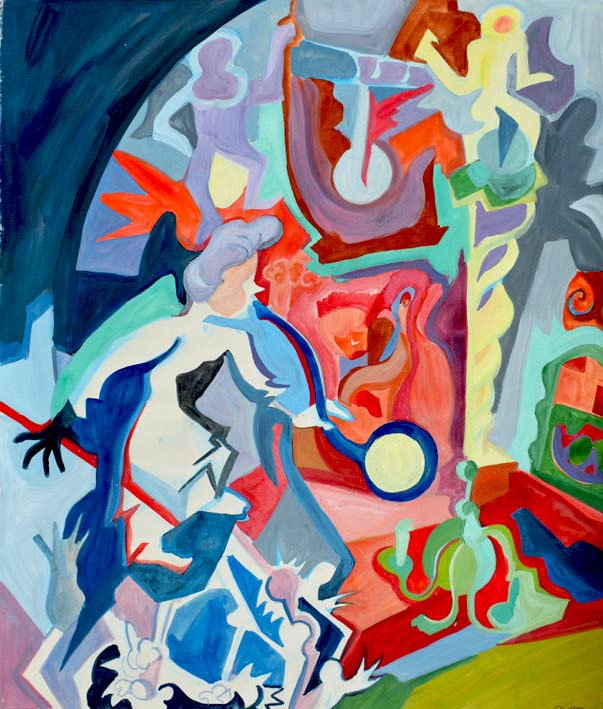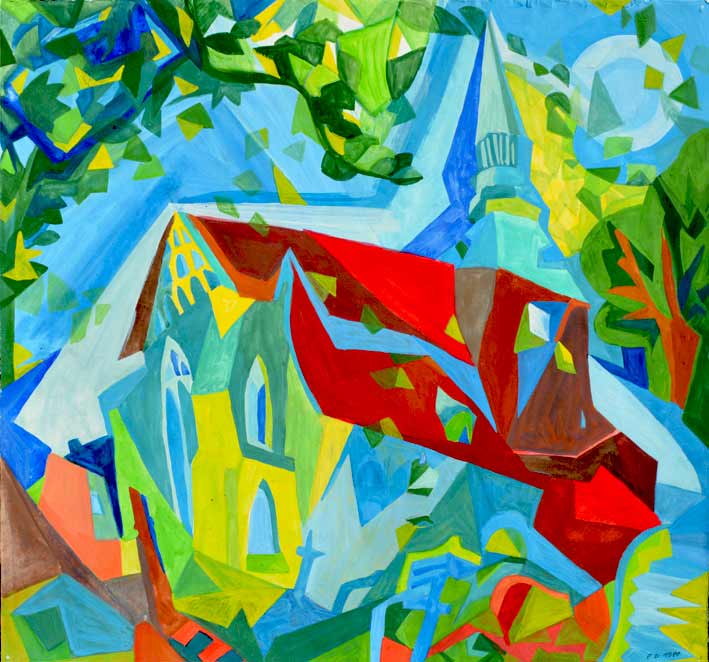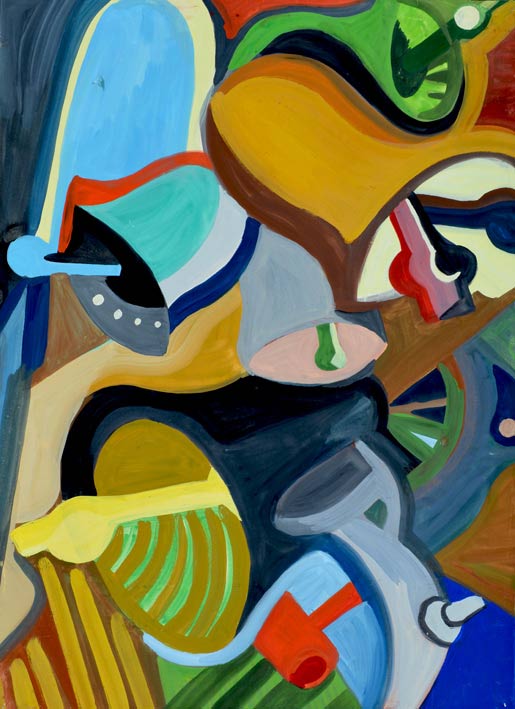 Dibujos 1985 - 1986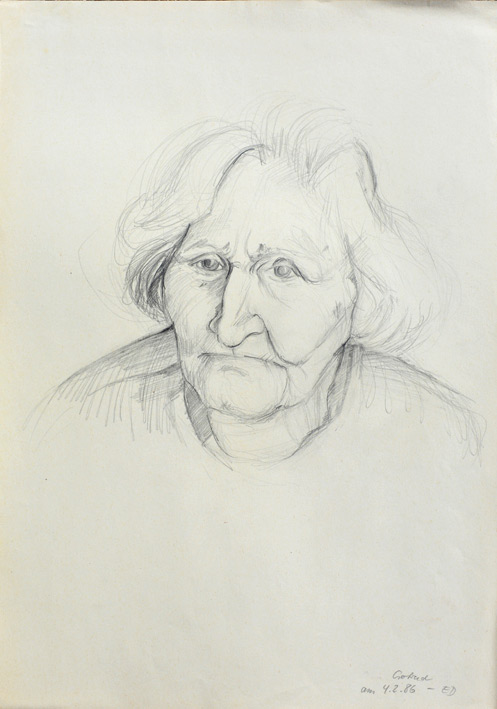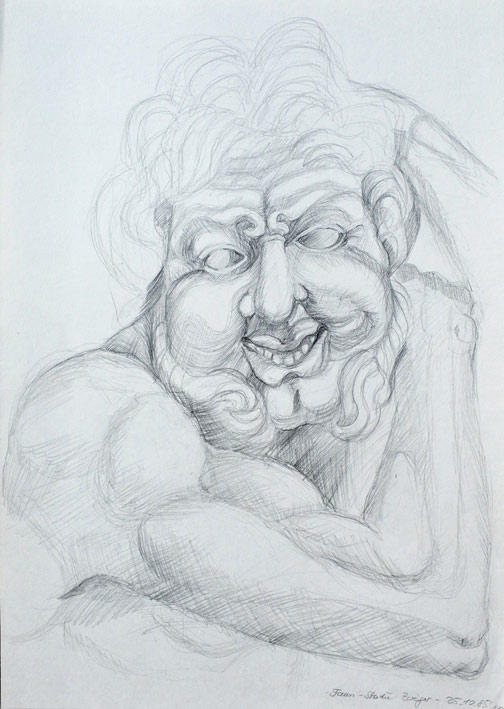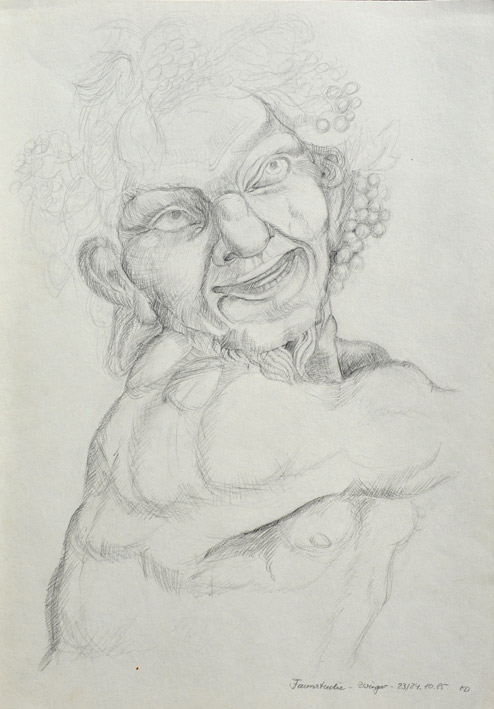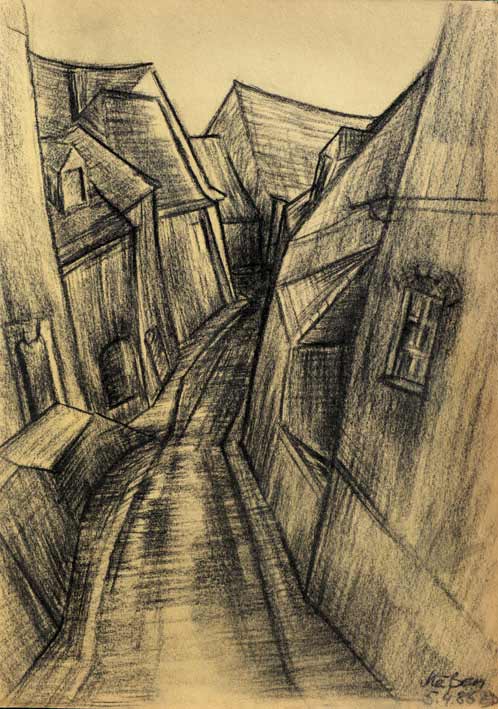 Dibujos 1976 - 1977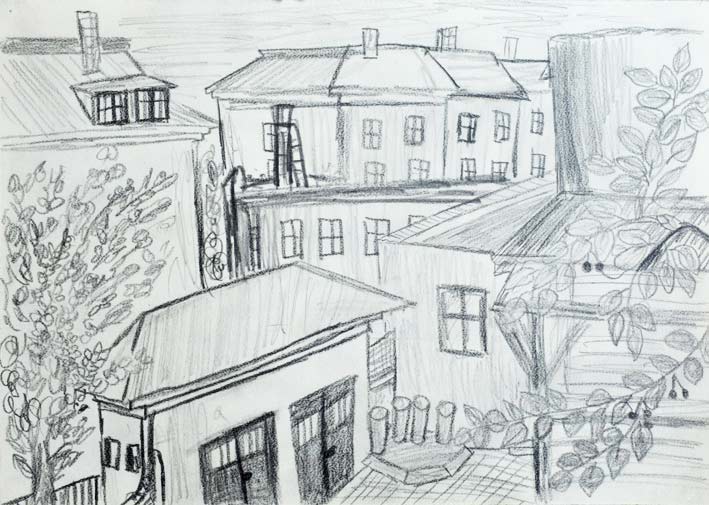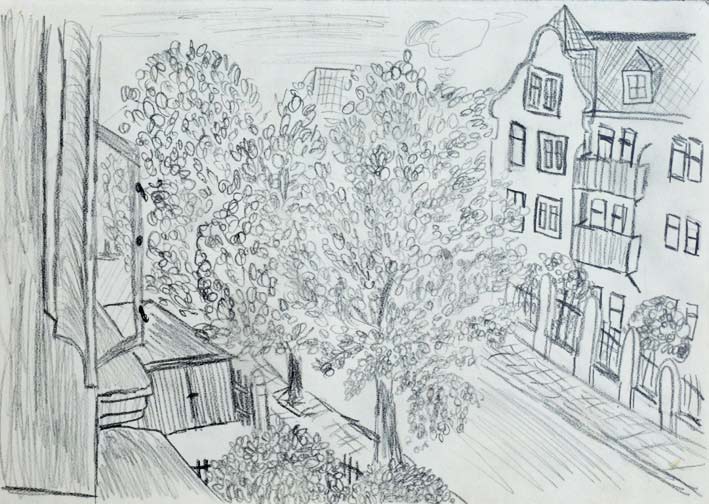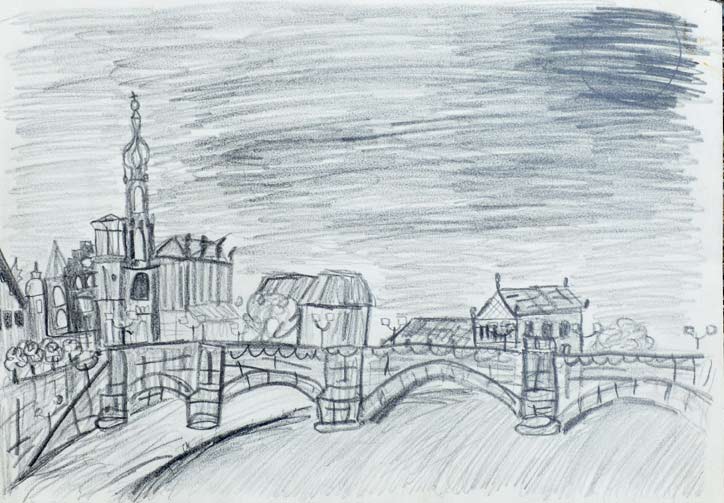 Copyright by Elke Daemmrich